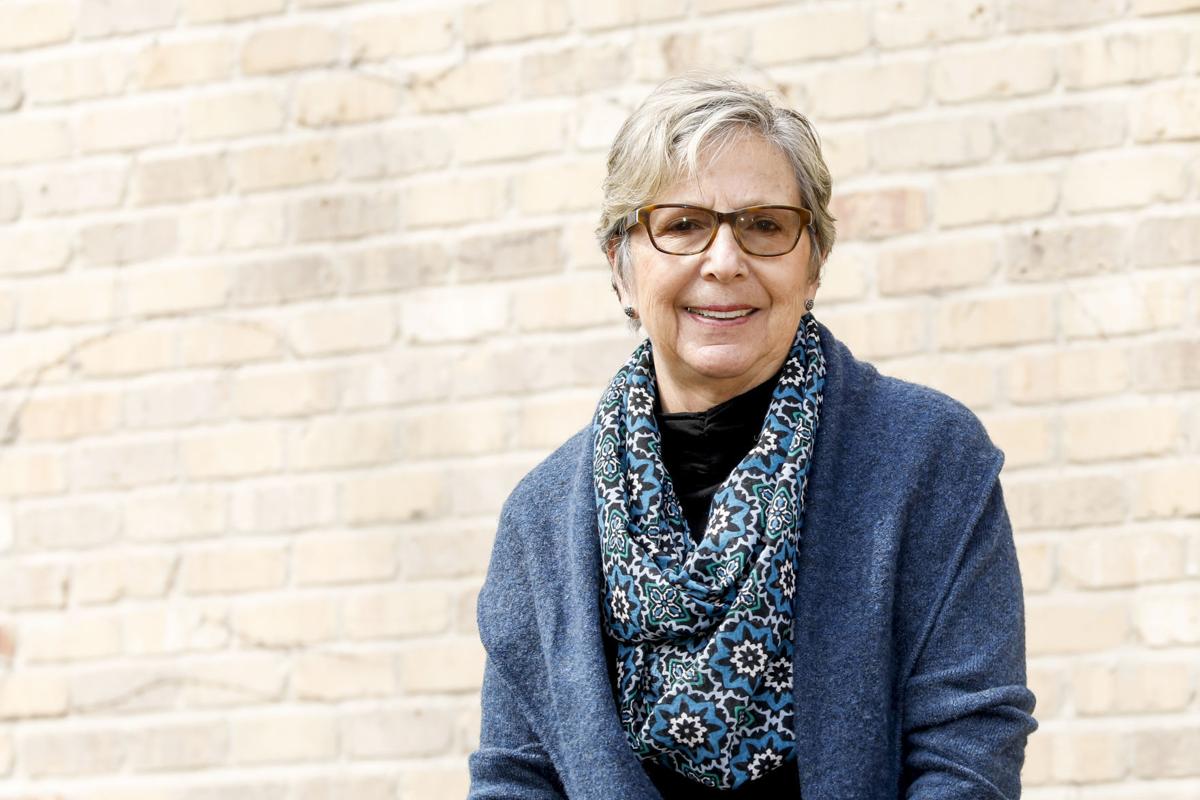 Seeing his face on screen now, hearing that familiar cadence — at once soothing and inspirational — it seems Barack Obama has never been away, yet like he's been gone forever.
His hair is gray now, but the youthful charisma endures. Obama's recent 12-minute video endorsing Joe Biden signaled a return to the national stage. Obama talked of how the country so desperately needs a president who respects knowledge and experience, who is honest and humble, and who demonstrates empathy and grace.
Obama's return coincided with the release of a new book by Mary Lang Sollinger, a longtime Madison resident, one-time mayoral candidate and accomplished fundraiser, about how her introduction to Obama transformed her.
Titled "From Inspiration to Activism," the book describes how she was so motivated by a 2007 Obama fundraiser in her Madison home that she eventually knocked on doors for him in Iowa, Pennsylvania and Indiana and served on the campaign's national finance committee. She also organized 12 fundraisers across Wisconsin for Obama in 14 months.
Sollinger's book is both unpretentious and charming, a chronological account of how she dove deeply into an Obama campaign culture she saw as fundamentally different from others — more welcoming and less top-down.
Obama had a three-word mantra for his campaigns: "respect, empower, include." She became aware of those words while she was in Dubuque campaigning door-to-door before the Iowa caucuses. This was a campaign, she writes, not built on destroying opponents. Sollinger, who alludes to that spirit throughout her book, today uses the three words in closing her emails.
I've been reading political books, especially campaign books, for decades, back to historian Theodore White's "The Making of the President 1960." Such books typically focus on the furious "war room" debates and the highfalutin actors of major campaigns.
Sollinger's book is nothing like those. She talks about her nervousness about knocking on doors or entering a room of political bigwigs where she knows no one, of long car rides and takeout pizza and sharing modest accommodations with other Obama activists.
Sollinger and her husband, the prominent transplant surgeon Hans Sollinger, are well-known in Madison for hosting fundraisers for politicians and nonprofit causes. Their civic-mindedness is one factor. Their spacious home overlooking Lake Mendota, close to the airport and downtown, is probably another. Russ Feingold and Tammy Baldwin have been prominent among the beneficiaries over the years.
But when Sollinger was asked to host Obama, she and her husband balked at first, not being all that familiar with the then-Illinois senator's presidential campaign. In fall 2007, he was trailing Hillary Clinton and John Edwards for the 2008 Democratic nomination, and his Madison appearance was planned on relatively short notice.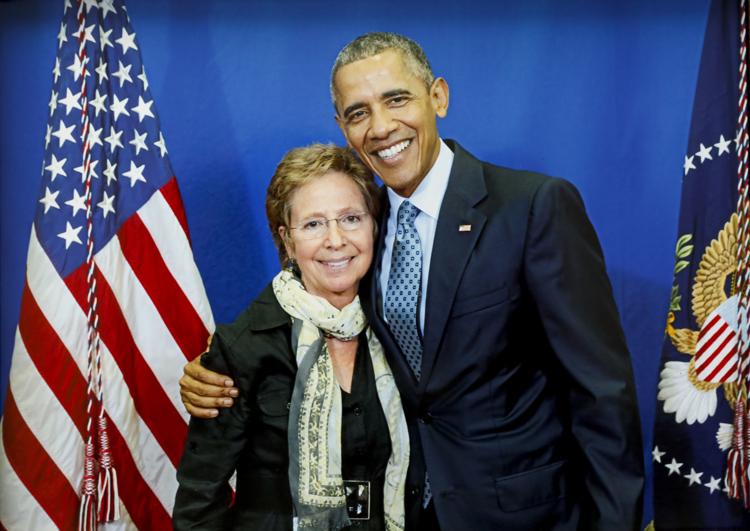 Interest in Obama grew so much leading up to his visit that the bigger of the two Madison events was moved to the Monona Terrace Convention Center, followed by the $500-per-person gathering that drew 130 to the Sollingers' home.
When Obama's vehicle arrived in her Tenney-Lapham neighborhood, Sollinger writes, he bounded across the street to talk with gathered neighbors, then stopped to chat with East High School students who had volunteered as valets and greeters.
They were star-struck, she writes. Obama was introduced that evening by Jim Doyle, then Wisconsin's Democratic governor and later one of Obama's early endorsers. Obama was, predictably, a big hit that night.
Sollinger writes that she was struck by the heavy security so early in Obama's campaign, a response to threats made against him. She writes how he personally called her cell phone both before and after the fundraiser to thank her for hosting.
Some of the most poignant segments of Sollinger's book concern her personal discovery of the depth of her white privilege during the campaign and how the experience transformed her.
By April 2008, Sollinger's enthusiasm for Obama drew her to join others on a drive to Pittsburgh to campaign before Pennsylvania's primary. It was a 10-hour drive — 608 miles — with two stops to refuel and for bathroom breaks, she recalls.
She recounts campaigning in a trailer park and arriving at one trailer that displayed a Confederate flag. Her printouts said someone had voted for a Democrat at the address, so she knocked anyway.
A little girl let her in, and she saw an older man, his legs propped up, watching television from a recliner. "I have seen the n----- on TV," he said of Obama. She said she told the man she thought the country would be better off because it could trust a man like Obama. He kind of smiled, she said. "Wouldn't that be something for a n-----?"
Sollinger wrote that he used the word with an unremarkable, everyday tone.
Later, Sollinger was in Indianapolis for a meeting of Obama's finance committee and again was going door to door, this time in a primarily African American neighborhood of modest homes. The black woman working with her that day looked Sollinger in the eye and said: "Mary, if people don't come to the door or are short with you or maybe discourteous, it's because when white folks come to our doors, it's always with bad news. It most likely is a truant officer, social caseworker, police officer or a detective."
Sollinger relates a comment by one elderly black woman who explained why she was reluctant to support Obama. "If he gets to Washington, they will tear him apart, limb by limb," she quotes the woman as saying. "I don't want that to happen to him."
Sollinger writes: "She couldn't be right, but she was so certain. … After four hours of knocking on doors … I felt a humility I had never felt before, as well as an entitlement that I'd taken for granted."
There is much to admire about Sollinger's book.
For one, the fact that she felt so strongly about Obama that she went far beyond organizing upscale fundraisers to experiencing the gritty, retail politics of his campaign.
For another, that she writes so candidly, with a fresh and self-effacing tone at a time when there is so much cynicism and pomposity in contemporary political culture.
In other words, an inspiration and a timely respite.
Share your opinion on this topic by sending a letter to the editor to tctvoice@madison.com. Include your full name, hometown and phone number. Your name and town will be published. The phone number is for verification purposes only. Please keep your letter to 250 words or less.
Catch the latest in Opinion
Get opinion pieces, letters and editorials sent directly to your inbox weekly!