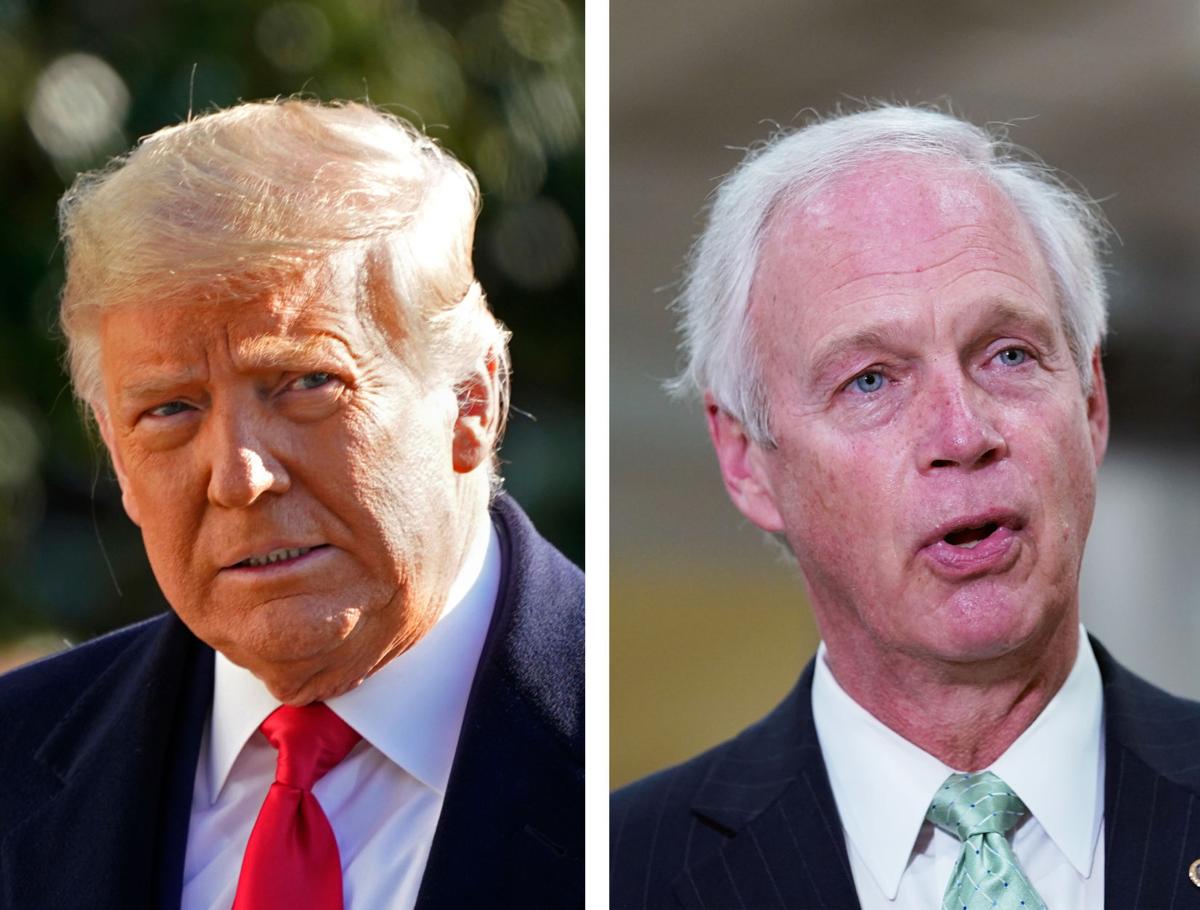 For years now, I've been making speeches around Madison about the twin threats facing the news media — the unrelenting assault on our credibility and concerns about our traditional business models.
As we all know, the media have been under ferocious and unrelenting attack, especially in recent years, from Donald Trump and other Republicans. Granted, the media are but one front in the populist war on truth and expertise. Trump and his allies criticize many esteemed leaders — Dr. Anthony Fauci comes to mind — and many of America's traditional institutions. But the news media seem to be the far right's favorite target.
Meanwhile, the economic model for newspaper journalism still faces intense pressure. While print advertising once supported robust newsrooms, especially local ones, revenue declines in the internet age have made it harder to sustain the kind of journalism essential to democracy.
But these days, I perceive a third major threat, one that is more or less self-inflicted.
In its desperation for audience and readership, national media organizations often produce over-the-top coverage and commentary about Trump and others when they say and do outrageous things.
I think those organizations do it for two reasons — it increases their audience and they believe it protects them against allegations of liberal bias.
You will recall that Trump's 2016 campaign was supercharged by saturation coverage of his rambling remarks at rallies. That media fascination continues to this day. Stories fitting the old newsroom descriptor "important but dull" have less and less a place.
Just this week, CNN reported how Trump was still telling a friendly conservative interviewer how the election was stolen and that Jan. 6 was not his fault, which then teed up predictable tsk-tsking and eye rolls from commentators. Not sure why that was newsworthy, but that kind of coverage has continued ever since Trump grudgingly left the White House.
The fear of losing audience and readers post-Trump seems real. The Washington Post published a major story recently headlined: "Trump predicted news ratings would 'tank if I'm not there.' He wasn't wrong."
While most Trump predictions were wrong — that Mexico would pay for his border wall or that he would be re-elected — the marked decline in media audiences since President Biden's inauguration does seem remarkable.
Take CNN. After outdrawing Fox News and MSNBC with massive audiences through January, CNN lost 45 percent of its prime-time audience in recent weeks, according to Nielsen Media Research, as quoted in the Post's story.
Trump's knack for grabbing and holding the public's attention was apparent even early in his presidency. The three leading cable networks attracted 2.8 million viewers a night in 2014, a number that had grown to 5.3 million each night by 2019, the Post reported.
It became clear that the more Trump lied and played to racial animus, the more people watched and the more networks played along. In 2018, CNN President Jeff Zucker admitted, "We've seen that, any time you break away from the Trump story and cover other events in this era, the audience goes away."
So, it turns out, Trump was a horrific president, but perhaps unmatched at manipulating the media.
Yes, the controversy around the election result, the Jan. 6 violence and the inauguration were all huge news and some declines could have been expected. But the drop-offs have been severe, including in digital traffic for the Post and the New York Times as well as in viewership for the major networks, the Post reported.
Even beyond Trump, the media have a hard time resisting the outlandish, something Wisconsin's Republican U.S. senator also seems to have figured out.
Sen. Ron Johnson has grabbed a figurative baton from Trump in behaving outrageously. He has become nationally prominent in recent weeks by saying he "never felt threatened" by the Jan. 6 rioters at the U.S. Capitol. But if they had been Black Lives Matter or antifa activists, he told a right-wing radio host, "I might have been a little concerned."
When called out for his transparent racism, Johnson claims he was misunderstood and blamed the "liberal media" and "radical left."
Morphing into a pre-eminent GOP racist, which is a high bar, is not what one would have expected from Johnson, who was elected in 2010 as a wealthy, fairly standard corporate Republican who was buoyed that year by a GOP wave midterm election.
In 2014, I recall Johnson showing up at a civil rights event at Fountain of Life Covenant Church, a predominantly Black church on Madison's south side. The overflow town meeting came after the publication of the Rev. Alex Gee's essay in the Cap Times headlined "Justified Anger."
"I'm concerned about every American," Johnson told Cap Times reporter Jessie Opoien, now our opinion editor, who was covering the event. "We've got to find solutions. And the way you do that is you have to start the dialogue. So you've got people with good will, willing to listen to each other," he added. "Then ... we can kind of find common ground."
It is hard to imagine those words came from the race-baiting Johnson of 2021. These days, he and his colleagues are working to suppress Black voters around the country, equating voting rights with a Democratic effort to "nationalize" elections and "destroy conservatives and the Republican Party completely."
Clearly, Johnson has determined his preferred path to fame. An earlier Wisconsin Republican senator, Joseph McCarthy, employed similar techniques to gain national notoriety. That ended badly for him, but the impact for Johnson, who has not announced whether he will seek a third term in 2022, is still unclear.
Whatever happens with him, and ultimately with Trump, we now have this third threat to the media. The temptation to give overblown coverage to the indefensible is something that should give us pause.
Share your opinion on this topic by sending a letter to the editor to tctvoice@madison.com. Include your full name, hometown and phone number. Your name and town will be published. The phone number is for verification purposes only. Please keep your letter to 250 words or less.