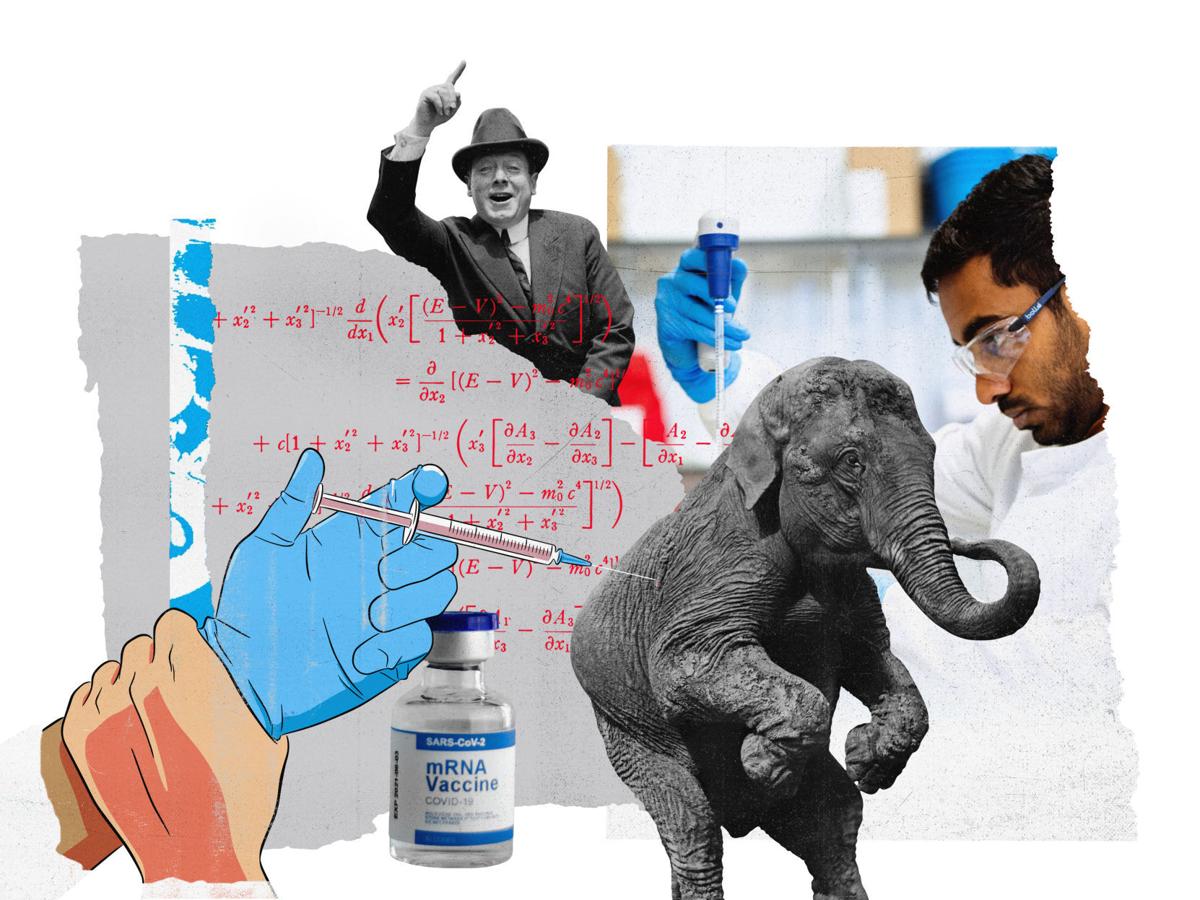 Even before vaccines became widely available, one could have predicted that areas supporting Donald Trump would have lower rates of COVID-19 vaccination and that counties like Dane, with its high proportion of Joe Biden voters, would lead Wisconsin in vaccination rates.
This statistical dichotomy in getting vaccinated has been most connected to voting behavior, more than geography or educational achievement, according to a national analysis by the New York Times and another focused solely on Wisconsin by the Milwaukee Journal Sentinel.
Looking ahead, nearly half of Republicans said they do not want a COVID vaccine and don't plan to receive one, according to recent polls by Quinnipiac and Monmouth universities.
The Journal Sentinel analysis found that Taylor County in north-central Wisconsin had the lowest vaccination rate in the state and the highest support for Trump at 72 percent.
Meanwhile, Wisconsin's senior U.S. senator — Republican Ron Johnson — claims on far-right talk radio that vaccinations are unnecessary. But let's redirect the focus from Johnson and his tin-foil hat rhetoric onto what scientists and progressive politicians might have done differently in all of this.
Professor Dietram Scheufele is an award-winning and nationally recognized expert on science communication at the University of Wisconsin-Madison and someone I've written about for years. He recently shared with me five thoughts about what could have been done differently to mitigate this stark divide over vaccine attitudes.
First, he said, pro-vaccine voices have been "giving into the temptation to again make science a partisan exercise." He pointed out how President Biden talks about science "being back" in his administration.
"The narrative is that Republicans don't believe in science, and Democrats do," Scheufele said. "The danger with Democrats trying to 'own' science as a political issue is that vaccines are not a partisan idea."
Second, he said, "the scientific community hasn't navigated the communication challenges surrounding COVID particularly well."
He said scientists found themselves in an "unenviable Catch-22 when — during this pandemic — we had to correct misinformation that we knew to be wrong with science that we weren't sure would always turn out to be right."
Scheufele, who recently spoke on this theme to a Duke University audience, said changing guidance on mask wearing plus "dozens of retracted papers in top journals, and inconsistent messaging of what science knows for certain are just a few examples."
Third, Scheufele said COVID science "emerged extremely fast and under immense public scrutiny. This usually never happens, but this also meant that policy had to be nimble and move along with the science.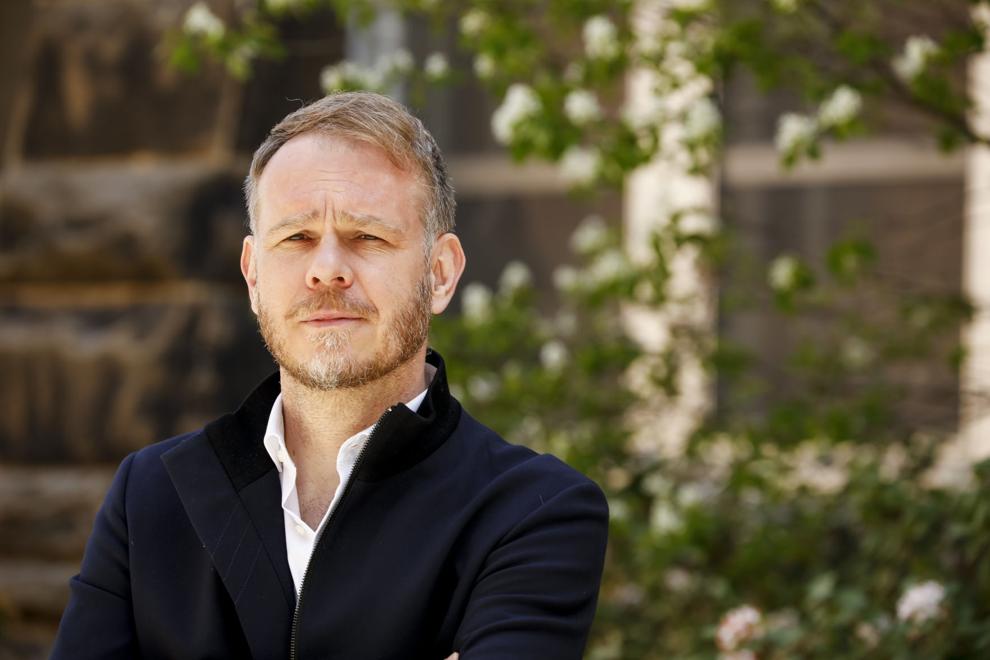 "Gov. Evers (Wisconsin Democrat Tony Evers) announcing monthlong shutdowns at a time when some academic papers that informed policy were retracted in days after their publication seems like bad communication strategy," he said.
"I think the Evers administration did the right thing, but they could have gotten a lot more public buy-in if they had said: 'The science is emerging and we're going to reassess shutdowns week-to-week. We know businesses are hurting, and as soon as we have reliable data that allow us to reopen, we will. Until then, we will monitor daily.' "
Fourth, Scheufele said that "science celebrated its own success too much."
"Scientists tweeted how impressive it was that mRNA-based COVID vaccines were created within a year. Of course, they weren't." (mRNA is short for messenger ribonucleic acid, and in these vaccines, it teaches cells to make a protein that triggers an immune response in humans.)
"The mRNA platform took decades of research to develop," Scheufele said. "It was just used to fight this particular novel variant of the COVID virus. But by celebrating the miracle of 'creating' a vaccine within the year, science did itself a disservice in two ways.
"It allowed critics to argue that this all went too fast and we don't have enough safety data. 'How could it be humanly possible to develop a vaccine within a year?' And of course, it's not. We had the platform for a while, we just tweaked it for this particular variant, which is why we know it's safe."
Scheufele said it also undercut the message about the need for research.
"The success of COVID vaccines highlights the need for long-term investments in science. The fact that we funded decades of basic research allowed us to come up with vaccines within a year. By emphasizing that we can do all this within a year, we're undermining the argument for sustained science funding every time we discuss the federal budget in Congress."
Fifth, Scheufele said, language matters.
"Public health people talked about risks and probabilities of getting sick, but for most Americans, this issue was also about the economy. Or about individual rights. And scientists might disagree with that, but that's what shapes policy. Policy is informed by science, not determined by it. Scientists have always had a hard time with this, with framing COVID as an economic issue."
He noted an article in The Economist last year that quantified the value of one person wearing a mask for a day as worth $56.14 in gross domestic product because mask-wearing made lockdowns less necessary.
"Framing COVID as an economic issue … has a much higher likelihood of resonating with values that matter to vaccine-resistant folks than wagging our fingers and telling people that they should be listening to scientists."
He also said using phrases like "vaccine passports" triggers concerns about government overreach.
"Just changing the label to 'vaccine verification' goes a long ways toward signaling to Republicans that this is about the responsibility we all have to our communities, not about government policing us," he added.
"And public health people should know this. There's lots of work that shows that even just adding an environmental label to energy-efficient light bulbs can unnecessarily politicize something we would otherwise all agree on: that saving energy and money is good. But the moment we add the word 'environment' to the packaging of an energy-efficient lightbulb, researchers found we tie the issue to a value system that resonates with Democrats and turns off Republicans."
Scheufele acknowledges his analysis might irritate some on the pro-science side: "I know the temptation for many of us is to say: 'We shouldn't have to sugarcoat how we say things because some people don't believe the science.' I agree that we don't have to. But if we're honest with ourselves, we're all susceptible to some of that sugarcoating some of the time. And it's good for us."
He added: "That's how Brussels sprouts became so popular. We always knew they were good for us, but it took a little bit of selective breeding for taste, and most importantly, chefs and restaurants starting to add bacon, to get us to do what science had told us all along we should do: eat more of them."
Pardon the pun, but food for thought.
Share your opinion on this topic by sending a letter to the editor to tctvoice@madison.com. Include your full name, hometown and phone number. Your name and town will be published. The phone number is for verification purposes only. Please keep your letter to 250 words or less.