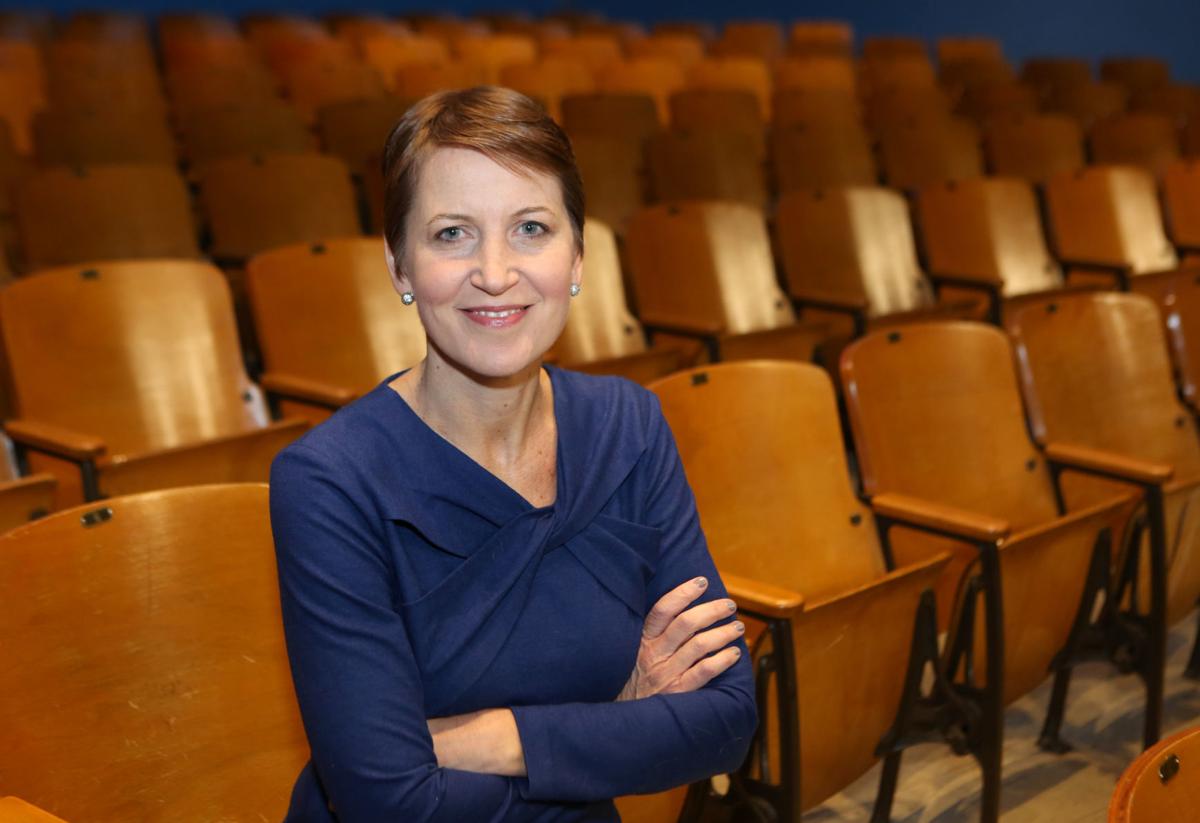 The setting was the ornate Roosevelt room at the Madison Club, where assorted community leaders were gathered for a reception to thank and send off Jennifer Cheatham six years after she arrived from Chicago to lead Madison's public schools as its superintendent.
The event was organized by 100 Black Men of Madison, Inc., and the presidents of the NAACP of Dane County, the United Way of Dane County and Madison College all spoke. So too did Rebecca Blank, chancellor of the University of Wisconsin-Madison, who talked about how she and Cheatham both arrived in the city in 2013.
Blank, like the others, lauded Cheatham's performance and talked about how they had become personally close. Blank spoke about how hard it is to run sprawling public institutions as they both have, how there are always going to be people within their institutions doing something wrong for which they are accountable, and how internal and external criticism is inevitable.
When Cheatham finally stepped to the microphone, she smiled and said she did not know how to react to all the adulation because she had grown more accustomed to criticism.
Cheatham told attendees that one business leader suggested she use the reception for her "Jerry Maguire moment," a reference to the scene in the 1996 Tom Cruise movie when he shares with his colleagues what he really thinks. She laughed and said she wasn't going there.
Cheatham and her family are bound for Harvard, where she plans to teach for a few years, and then she will probably re-emerge to lead some public school system, likely in a much larger city than Madison.
And I can imagine what many in Madison are thinking, something along the lines of "good riddance."
Because, you see, they know exactly what she has been doing wrong on educational quality, school safety and racial equity and probably think they know how her successor should make things better.
When she announced in May that she was leaving, I interviewed Cheatham and suggested in my column that the schools job is as difficult as any in town, especially these days. The blowback was predictable. One emailer accused me of being her "lapdog."
I still think the job is as tough as any.
There are enormous concerns — not widely discussed — that white flight to the suburbs could threaten the city for years — and especially decades — to come.
And there are quiet conversations about how nearly impossible it is to teach when some children start school with well-developed social skills, reading habits and impressive vocabularies, while others have none of those and might be routinely missing meals to boot.
For Cheatham, the most frequent criticism has come from two directions.
Many public school teachers are said to be furious, claiming they have been inadequately supported when confronting student misbehavior and complaining that Cheatham, whose organization has 5,500 employees, has been a "top down" administrator.
Meanwhile, many African American students and parents are said to be angry and claim that they are not heard and respected by school leaders. It is their children, they say, who have the most at stake.
In May, after she announced she was resigning, I asked Cheatham to reflect on her time in Madison. She shared her thoughts in a memo. She talked of expanding the "scope of schooling" to encompass student lives beyond the classroom. She wrote that in confronting racism, Madison has a tendency to oversimplify and to attach blame.
What, I asked, does she most worry about? "That we will move backward, shy away from the next level of work — revert back to protective actions," was her answer.
The Cheatham experience, I think, illustrates a larger truth about Madison — this city tends to grind down many of its key public leaders with a pattern of judgmental self-righteousness.
In my job, you see leaders come and go. They visit the Cap Times to introduce themselves to our editorial board. They describe the vision that got them the job, and then they go out into the rough and tumble life of public sector leaders here.
They seem to last a few years in these pressure-cooker jobs such as school superintendent, UW-Madison chancellor, Madison police chief and Madison College president, among others.
They seldom leave to hosannas. The public often seems to tire of them in jobs they regard as cushy and generously compensated.
Along those lines, it is not just Cheatham whom I admire.
I hold in almost universal high esteem the women and men who put themselves out there in public service, elected office or otherwise. Most, in my estimation, have an intellect and drive that suggest they could have done far better — with more money and less stress — in the private sector.
The same holds true for the dynamic and committed leaders in Madison's communities of color. Many strike me as people who could have cashed in pursuing any number of professions but chose the altruistic path, trying to make a difference for their people.
They do this even as they talk among themselves about whether Madison is a good idea for their families. Yes, Madison is arguably nirvana for educated white people who lean left. Leaders of color I've had the honor to know through the years don't see the city that way at all.
But back to Cheatham. She emailed me after the Madison Club reception to say she is proud of the progress made during her time here.
"Not only do we have stronger curricula, systems, structures, programs and partnerships now, we have a strong team of leaders (teacher leaders, principals, central office leaders and board members) here to lead the district forward. That makes a superintendent very proud."
So now we can start the process — proposals from search firms are being sought — in which a mostly inexperienced Madison School Board will choose her successor. You can bet much will be said about a fresh start and fresh ideas. The board will no doubt aim to correct for whatever shortcomings they think they saw in Cheatham.
You can also bet that the best candidates will do their own research to determine whether Madison, a city prone to quick-trigger criticisms of seemingly everyone and everything, is a place she or he could actually succeed.
I have a thought for how school candidates might think about the job: Here's the water. Now walk on it.
Share your opinion on this topic by sending a letter to the editor to tctvoice@madison.com. Include your full name, hometown and phone number. Your name and town will be published. The phone number is for verification purposes only. Please keep your letter to 250 words or less.