Paul Fanlund: A saga of working-class struggle in 'Janesville'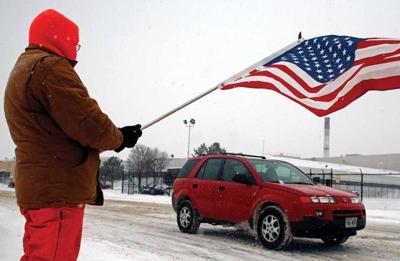 "Come on, get the hell out of here!" a guy shouts to other workers as he exits a General Motors assembly plant in Fort Wayne, Indiana. It's shortly before midnight on a chilly Friday, the end of second shift and a workweek capped by a "lucky" hour of overtime.
Three men climb into a 2003 Pontiac Grand Prix and start the 280-mile trip home to Janesville. These guys are "GM gypsies." They had jobs at the nation's oldest GM manufacturing plant in America, in Janesville, but it closed in the recession of 2008.
All three grudgingly, desperately even, took GM jobs in Indiana because they could not find decent ones in Janesville. They spend their weeknights apart from their families in cheap Fort Wayne apartments.
As the drive continues, one guy notes it is his "three-year anniversary" of this long-distance commute. "We're not going to celebrate that," replies another. Someone in a different carload of "GM gypsies" sends a text warning to watch their speed because a state trooper is at such-and-such Illinois milepost. When the driver finally drops off riders at their Janesville homes in the middle of the night, they set up an 8:10 a.m. Monday pickup, per usual.
And so it goes, three guys among thousands in Janesville whose lives were altered, many dramatically, by the GM plant closing.
Their tales and those of many other average Wisconsinites are told in the book "Janesville: An American Story" in release this week. My first reaction after reading the book was how it's not about politics per se. It has no liberal versus conservative viewpoint.
Instead, it sweeps the reader along on a deep and moving dive into the economics and emotions of a lost way of life, with Janesville an apt microcosm of the ravages felt throughout so much of middle-class America by wave after wave of deindustrialization.
The book's author is Amy Goldstein, a Washington Post reporter and Pulitzer Prize winner who meticulously reconstructed what happened. She starts by describing a telephone call to Paul Ryan, the Republican Janesville congressman, from a GM executive informing him of the decision to close in June 2008. About six months later, Goldstein describes the scene of cheering, hugging and weeping as the last Tahoe sports utility vehicle rolls off the assembly line.
Goldstein spent three years away from her job covering health care and social policy issues for the Post researching and writing.
When we talked last week, I told her I found her book to be politically instructive even as her writing was utterly apolitical. "That's exactly what I was aiming for," Goldstein said.
Yes, the book has political names familiar to a Wisconsin audience: Ryan, Jim Doyle, Scott Walker, Russ Feingold, Tim Cullen. And the book recounts the political roles each played in Janesville's struggle. Yet they are bit players.
The main actors in the book are families named Vaughn and Whiteaker and others for whom GM had been a solid union job and way of life — and often had been for their parents before them — and how it all went away.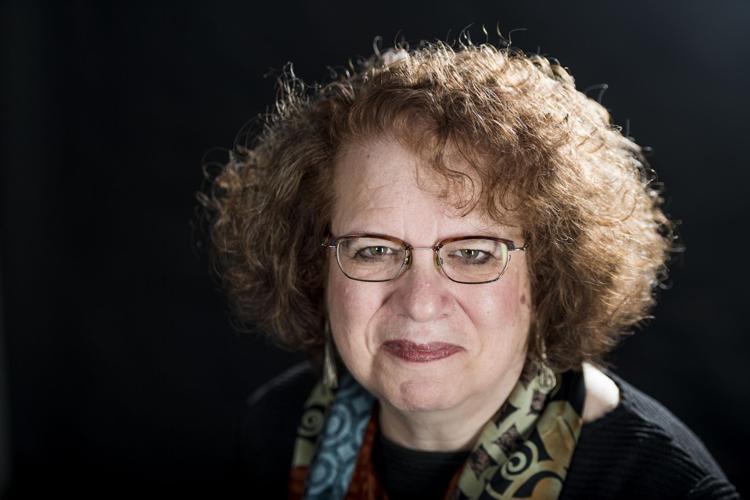 Still, the book strikes political chords.
It explains how Diane Hendricks, the billionaire business owner and Republican funder, was a leader and donor to Rock County 5.0, an economic development initiative. The book notes how Hendricks and Walker famously discussed Walker's strategy to dismantle unions by going after public unions first, what the governor infamously called "divide and conquer." Later in the book, Goldstein notes that Hendricks gave $1.9 million to support Donald Trump and another $8 million to a super PAC running negative ads against Hillary Clinton, which earned her a spot on Trump's inaugural committee.
But politics aside, the unambiguous goal of "Janesville" is to describe the human anguish in its many forms, an anguish that ended in suicide for one woman Goldstein writes about.
In another story, two teen-age daughters, one working at Culver's, give money to their mother for groceries while they are shopping at Woodman's, so their proud, unemployed father is not aware. To a Wisconsin reader, the familiar business names sharpen the story's poignancy.
Goldstein told me she chose Janesville in part because the city had not experienced economic devastation earlier and was seeking to tell what she considered an under told national story: "I had a sense what was getting lost was the real appreciation of what it means to have work go away. So, I had this idea to do a close-up of one community that had lost a lot of work."
I was struck by how her book was devoid of racial undertones so common when the subject is white, working-class resentment. Race only comes up once, in her describing a rivalry between predominantly white Janesville and neighboring Beloit, its more racially diverse southern neighbor. But their rivalry, she asserts, has never been "overtly about race," but about economics and other factors.
Goldstein said her book was not written to draw sociological connections to explain Trump's victory. She began work on it, after all, in 2011. Trump's name is not even mentioned until page 292, in her epilogue: "What has happened in Janesville fails to align with the common wisdom" of the 2016 election, she writes. She points to the fact that Clinton prevailed with 52 percent in Rock County.
Yet, in my interview, she acknowledges the connection: "Janesville is still a union town even though most of its union jobs have gone away. And in its voting habits, it's still a Democratic town.
"But the kind of experiences that Janesville went through when it lost so many jobs are akin to the experiences of other communities that are less Democratic and caused working-class people to think that electing Donald Trump was a good idea."
That said, Goldstein's greatest accomplishment in "Janesville" is helping the rest of us genuinely feel what living this slow-motion nightmare is actually like.
Share your opinion on this topic by sending a letter to the editor to tctvoice@madison.com. Include your full name, hometown and phone number. Your name and town will be published. The phone number is for verification purposes only. Please keep your letter to 250 words or less.