Many evenings, Wisconsin Gov. Tony Evers likes to play pickleball against his wife, Kathy, on the driveway of the Executive Residence — even though he mostly loses. And he likes hydrobiking with her on Lake Mendota.
He regrets how they are not able to stroll Madison's streets without an entourage of protection, but he gets why that is.
He likes escaping the Madison "bubble" to reconnect with the people of Wisconsin, public employees or otherwise.
What he doesn't like — but says he is not surprised by — is the severe partisanship at the state Capitol. He says he pities the cynical partisans.
He also says he believes he was able to make important strides in his first budget, and that criminal justice reform is the issue that most shows bipartisan promise.
He thinks fellow Democrats running for president should get to Wisconsin early and often and — once here — demonstrate pragmatism.
Those were among themes from an hour-long conversation with me and Cap Times Opinion Editor Jessie Opoien in his state Capitol office this week.
What follows are most of the questions and answers, edited for clarity and brevity:
A frequent theme seems to be your budget focus on education, infrastructure and health care and how you have changed the conversation. What do you think?
Gov. Evers: We set a high bar in all of those areas, and clearly, we would've liked to have accomplished everything that we asked for, but yeah. I think setting a high bar changed the conversation and helped us get to a better place in all of the areas that we focused on. Clearly, Medicaid expansion and issues around education and how we're funding our infrastructure changes are all things that we need to work on going forward, but I thought we made some good progress and it sets a different foundation, so I was pleased. You're never satisfied …but at the end of the day, I think it was a good budget and a good step forward.
You've been likened to a hockey goalie arriving after years of setbacks to Wisconsin progressivism. Now you're in a position to stop a lot of Republican "pucks." Have you heard such metaphors?
Sure. I may have used them a few times. Yes, indeed. I think playing goalie is important, but also, I think when we proposed our budget accomplished ... more than just playing defense or playing goalie, but yes. We sent the message that legislation needs to be bipartisan, and reasonable, and so we haven't signed many bills, period, and I think that's a reflection of the fact that people know I will be a goalie against bad legislation, and especially legislation that is partisan. We believe that we have to stop bad things from happening, and I think we've accomplished that, but I would suggest that being a goalie is not the full-time job here. It's actually setting a vision for the future, too.
Many see you as governing in the personal style of your campaign – as an earnest former schoolteacher interested in core issues, someone not interested in the bombast of modern politics, certainly national politics. Have you eschewed political advice to take a more aggressive tone?
Yeah, I don't know how much I've ignored other political advice, but (my approach) is part of my DNA. We did approach things reasonably and deal with people with respect, and I think my demeanor and my approach is especially evident as compared to what's going on in Washington, D.C. for example. Oh, my God. … I've worked for school boards, and I've worked with children my entire life and I just think that being bombastic doesn't particularly help anything and so I try to avoid that because it doesn't accomplish anything.
You have spoken publicly of the need to take a measured tone on Foxconn, which many supporters consider a highly flawed deal. How do you think about getting the best outcome for the Wisconsin taxpayer as you choose a new leader for the Wisconsin Economic Development Corporation, which you will soon do?
As on any deal, you have to establish and maintain a good rapport with the people that you're dealing with. In this case, it was the Foxconn leadership, and they're Taiwanese, they're not Wisconsinites, so I spent a lot of time, frankly, establishing relationships with them. It was clear to me right from the get-go that Foxconn was going to be a high-profile event and it was a bad deal.
We took an approach that if they have 1,500 jobs or fewer, or more, whatever they accomplish, has to be … transparent, so that's what we've been working on. I suppose we could've spent all of our time fighting not only Foxconn and the Republicans and others around destroying a deal when in fact they are going to be creating jobs. We don't want to be sending a message that we were opposed to creating jobs. We want to create jobs, we want to create high-paying jobs, family-supporting jobs, so we framed it that way.
The company has said, this is what we're going to be doing here, this is the number we're going to employ, this is the square footage of the building, and so let's have it, so that may end up being part of a talk about renegotiating the pieces of it. We're not sure yet, but at the end of the day … something's going to happen. We do know what isn't going to happen is what they had talked about initially (13,000 jobs heralded by former Gov. Scott Walker and President Trump), so we take it day by day, but, most importantly, we want transparency.
As (Walker appointee) Mark Hogan at WEDC prepares to step down and you prepare to name a successor, it sounds from a letter he wrote you that you two were able to find a relatively good working relationship, maybe to the surprise of some people. Do you see the philosophy of WEDC changing and how would that apply to Foxconn going forward?
I'll address our relationship with Mark. It's worked well. I remember the very first time I met him was during the transition and the first thing I said was, "How are we going to make this work? Let's figure that out." And he's worked hard to make sure that communications were going both ways. I think going forward ... our messaging absolutely will change. It isn't going to be all about southeast Wisconsin. It's not going to be all about manufacturing. Obviously, both are important, but it has to be 72 counties and … we have to be talking about how we're going to attack issues of economic development in rural Wisconsin.
We have to ask how does economic development interact, intercede, intersect with our farming economy, for example. We had a relatively robust tax credit for Kimberly-Clark before they decided they're going to stay in Wisconsin, and we should be having that same conversation around our dairy industry too. No matter who we select, the conversation will be about 72 counties. It will be about startups, it will be about entrepreneurs.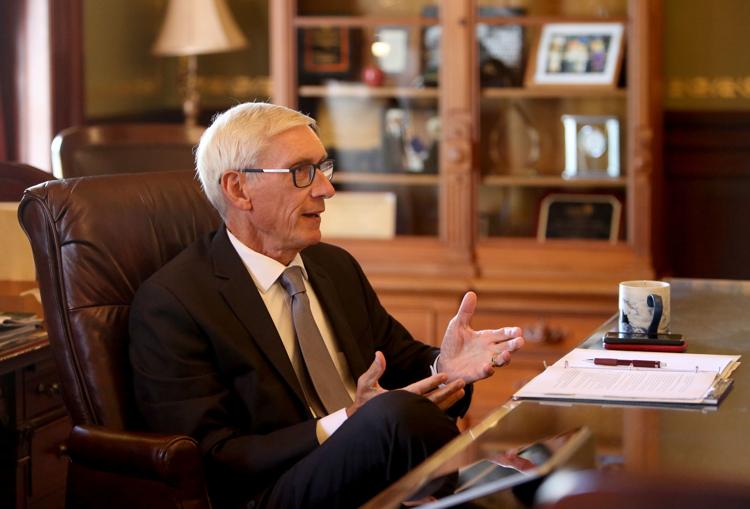 Some critics have said the right move on the budget would have been to veto the whole thing and engage in kind of a high-stakes game of chicken with Republicans? Was that a real possibility?
I did seriously consider that, but at the end of the day, I felt that we would get less, maybe zero. ... To some extent the lame-duck session (in which legislative Republicans rushed to limit his powers before he was inaugurated) set the stage. (A veto) would have created an opportunity to essentially relive that experience and then not have (more) money for schools, and not have money for a number of other things. I think the other side was willing to say, "stick it," and I wasn't willing to do that because we had some good wins and some good vetoes. We actually increased money for schools, so it was a difficult decision, but it was the right one.
You've been able to interrupt the tidal wave of statehouse Republicanism this decade, but some Democrats wish you were more overtly political. For example, more strident in victory lapping the budget. What are your thoughts?
Well, being overtly political has its moments, and we do that occasionally, but people want to move on, and I hear those same arguments with the national Democratic presidential field. … I wouldn't be sitting here today if people in Wisconsin believed that being overtly political on a regular basis is something that they want. They want things accomplished. They want the roads fixed, they want good health care, they want good schools, and we'll continue to do that. Will we claim victory when we've had victory? Of course we will, and we have.
People paying attention are aware of the ongoing fight over accepting federal Medicaid funding and your progress on education, roads, health care, but what other issue is top of mind that has gotten less attention?
I think our work around criminal justice reform is playing out in the terms of Lincoln Hills (a troubled youth prison that is being closed), but to me, that's not to minimize it, but that's 140 kids. We have lots (of work to do) on criminal justice. Our incarceration rate is really, really high, and so I think our work around Lincoln Hills has allowed us to talk in general terms. We'll be doing some more detailed work in the upcoming months, but that's something that has to happen in this state, and I think our approach in making sure all of the pieces are in place, including Lincoln Hills, is something that has great opportunity. Not only fiscally but morally for the state, and so I'm excited about that going forward. … I think we're in a good place to really make some history here in Wisconsin. We have to. Texas has made history. How about us?
You are occupying this office at a time you have a partisan, even belligerent Republican Legislature and a fairly hostile state Supreme Court. That's the terrain on which you're deployed. Does that wear on you?
You probably wouldn't have run and won if you thought it would, right?
People ask me all the time, were you surprised at the bombastic nature of the job and the opposition? No. Absolutely not. None of that fazes me. Do I wish it could be toned down, of course, but at the end of the day it's not a surprise, but we do accomplish some things with Republicans and I think criminal justice reform will be one. But there will be others. You do have a situation where two people (GOP leaders Scott Fitzgerald in the Senate and Robin Vos in the Assembly) are opposed to something that 70% of the people in the state want, and that's Medicaid expansion. We could pass that tomorrow if two people said, "Let's take it to a vote." We'd have it. That's frustrating, but at the end of the day, no. No surprises.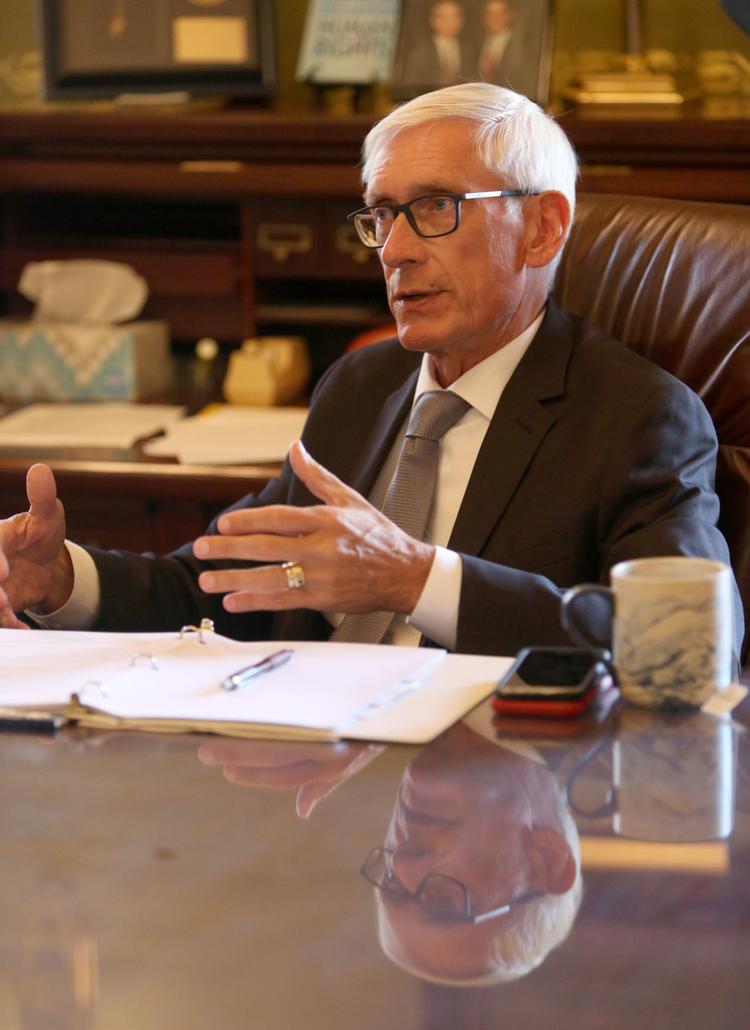 What kind of input and feedback do you get from Democrats in the Legislature about your political operation? Has your relationship with them evolved over the last few months? Do you think they are satisfied?
At least to my face they are. I don't know what they say behind the scenes, but no, I think we have a good working relationship with the Dems in the Legislature. We meet with leadership, we meet with the Republican leadership, and the Democrats were pretty united around the budget and doing the things that they needed to do. I think we've established a good working relationship.
How much time and effort do you think you'll be spending to help Democratic legislative candidates next year? Where and how do you think you could make the most difference?
This is a little 30,000-foot level, but I think any Democrat who is running, whether they're an incumbent or not, should be asking two questions of their opponent. One is: "Do you support Medicaid expansion?" Yes or no? Second: "Do you support universal background checks (for buying guns)?" Yes or no? Those are two things that the people of Wisconsin, no matter where that poll was taken, support.
If any Democrat who's running doesn't do that, they're doing themselves a disservice, because as I said, two people are controlling that entire conversation. Second, I will continue fundraising for the Senate and Assembly organizations, and I get around. I'll continue to do that, but mainly Democrats need to be united on some issues that clearly Republicans are out of step.
Do you play a role in candidate recruitment?
The impact of GOP gerrymandering is a constant progressive lament. There are rumors that Republicans might try to cut you out of the process next time.
Having fair election maps is something the people of Wisconsin have pretty well spoken on. It's a nonpartisan issue, and so I take it very seriously, and when there are rumors about somehow there's going to be some challenge in my role in that, hell yes, I'm going to fight that, and try to prevent that from happening. ... I don't believe it'll happen. I think that would be political suicide for some folks to say, "Well, we've always done it this way in the past but when ... there's a Democrat in the chair of governor that we're going to do it this way." That seems like a really shaky place for Republicans to be, so I don't think it'll happen, but we're planning for the worst.
You have the authority to make important unilateral decisions through state agencies. Have you been able to positively influence outcomes?
I think we can make a huge difference just in the outlook. I think talking to the people that work at the DNR (Department of Natural Resources) they understand that their role has changed, that their advice is welcome and needed in these conversations. I think a lot of it is a shift in thinking about whether we're there to get rid of people and to stifle people, or actually help them do their job, and to me I think it's exceedingly important.
I've been a state employee I understand how important that is, and I've spent time going to almost every agency in the state. ... From an economic development (standpoint) we're one of the largest employers, if not the largest employer, in the state of Wisconsin, and the governor sets the tone on how those people feel about their work, and I think that has changed.
I know we can always do better, but it also gives me a conversation point with CEOs and business leaders. We can always talk about tax credits and all that kind of stuff, but at the end of the day we're all fighting for the same employees. There's a shortage of people here in Wisconsin, and I'm really pleased we are approaching things around issues of talent, and workforce, and treating people fairly, and having value and diversity, inclusivity in state government. We have to do better.
What would be your advice to presidential candidates coming to Wisconsin?
Be here. Be here often, be pragmatic. I just saw (a television debate) with people on both sides of the pragmatic versus visionary discussion. I think it's important to have that conversation, but at the end of the day for winning in places like the Midwest there has to be a lot of pragmatism.
You've mentioned criminal justice, background checks and Medicaid expansion, and leading our vast state government effectively through good choices, but are there other visions you are focusing on in the next year or two?
I'll circle back to something we talked about, actually, a little at length. The issue of making sure that public services we provide are done well and to make sure that our public employees are valued, so I think that's the face of our government, whether people in this (Capitol) building feel that way or not.
It's whether the DNR people are doing their jobs up in Rhinelander. You leave the bubble of this building and reality starts outside. If you get outside, it's mainly what kind of services we deliver and how we do it, and whether people delivering those services are competent, and we care about what they do.
That will continue to be something that drives me going forward. We have to continue fighting for Medicaid expansion. ... We're going to have to find a different way to fund our infrastructure in the state of Wisconsin. What we did last time (by raising fees but not the gas tax) was a Band-Aid. We can't be doubling our fees every two years. We have to have something more realistic, such as a gas tax.
We didn't do real well in the public-school world either. If we want our economy to thrive in this state we have to do better there, and the thing that I talk about a lot — and it's more a mindset than a policy issue — is that the face of Wisconsin is going to be different.
It's already changing, and especially in rural Wisconsin it's going to change, and if we want to be successful, we have to value diversity and inclusion. We have to have the CEOs of our companies in the state say that out loud, and they are beginning to do that.
If we don't, there's a whole bunch of people who look like me and they're about as old as me, and it's not going to be people like me taking this state forward. It's going to be people of color, people that may be coming from Africa and the Middle East. It may not necessarily be Catholics or Protestants. It's likely there are going to be some other religions. If we don't set ourselves in a place where we are viewed as a place that values that diversity, we will fail as a state and we will be an island, and so I talk about that a lot.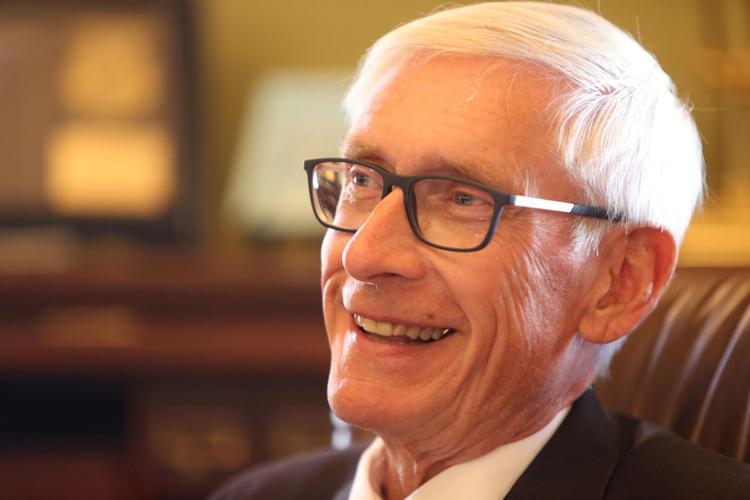 Do you have a formal or informal kitchen cabinet, or an inner circle that advises you?
Yes and no. I have people who I talk to about issues. I don't necessarily bring people, to the executive residence. I talk to (former U.S. Sen.) Herb Kohl. I just was over visiting with him. I see (Democratic former Gov. Jim) Doyle every once in a while, and others, and (Republican former) Gov. (Tommy) Thompson I've interacted with, but as far as bringing people together, it's not that I don't value people's input, I just do it individually.
Before you took office you talked about trying to keep your calendar free enough to have a life and spend time with Kathy. Eight months in, how has that worked out?
Yeah. It's like criminal justice reform, we're not quite there. I think we've realized that spontaneity isn't going to part of our lives for the time I'm in office, but overall, it's been good. We've found ways to make the executive residence grounds work for us. Whenever I'm home at night and Kathy's home at night before it gets dark, we set up a portable net and we play pickleball on the driveway.
We've heard that Kathy beats you at pickleball.
Of course. She's an expert; I am not. When we play on the executive residence driveway, we play eight games and she'll let me win maybe one or two max. Then she goes into this deep funk and just absolutely annihilates me. So, did I answer your question? It's a work in progress, but safety is important — I don't dispute that. You need an entourage to get from point A to point B. It's not off-putting, but it's not something that you can get used to easily.
You said then that you two enjoy walking downtown, and that's kind of lost in this time. You just have a convoy now.
Yeah, exactly. We bought two hydrobikes … and we go out on Lake Mendota at least once or twice a week. Hydrobiking, that's fun.
Cynicism really infects a lot of everything that's going on in politics. You don't strike me as a particularly cynical guy. How do you personally keep yourself from getting to that point of cynicism when you're dealing with people who probably aren't all that interested in helping you out?
I pity them. Their life has to be at that level, and they spend their life doing that. That's just not a good way to live. They need to get a life.