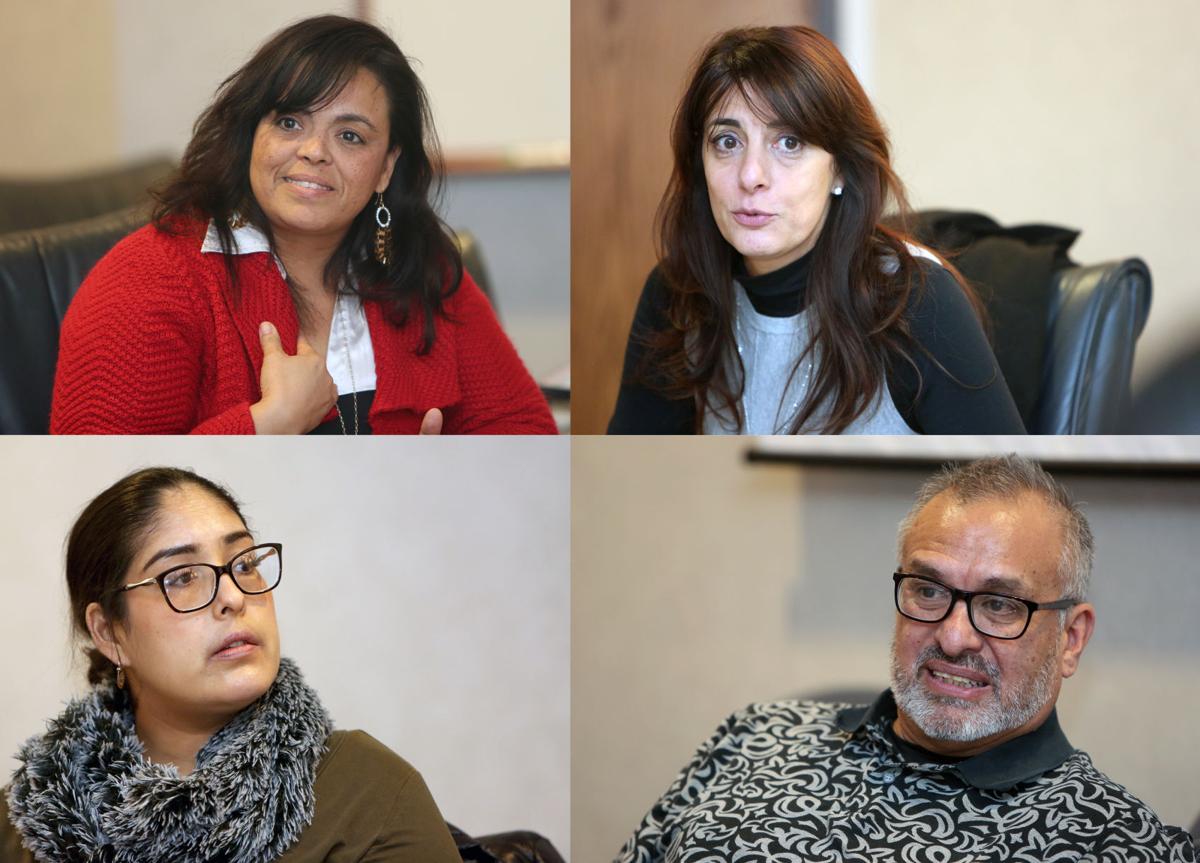 This is intended to be my upbeat year-end column, though it begins with some downbeat anecdotes.
A front-page story in a recent Sunday New York Times opened with an account from an Iowa high school basketball game where radio announcers started "riffing" on the Hispanic names of players from the other town. "They're all foreigners," one announcer said. "As Trump would say, 'Go back where they came from.' " The story went on to report a national spike in hate incidents based on FBI crime data during the Trump campaign and presidency.
Days earlier, when a man set off a pipe bomb in New York City's subway system, injuring him and wounding three others, Trump's spokeswoman instantly connected the incident to "immigration reform," even though the perpetrator had come from Bangladesh seven years ago with a special visa unrelated to the current immigration debate.
Of course, when a white guy murders 58 people and wounds 500 from a hotel suite in Las Vegas, as happened this fall, the president says nothing about the ethnicity of the shooter or the rapid-fire weaponry enabled by the National Rifle Association. Can you fathom the reaction from Trump, Rush Limbaugh, Fox News and Breitbart News had that shooter been non-white?
Almost every week, I am furious about some fresh racist outrage directed at Latinos or African-Americans or both, a reflection of the rampant nativist populism that has swelled in the Trump era.
Yet the response to me from my acquaintances of those communities is often one of bemusement and some version of this, verbalized or not: We appreciate that reaction from a privileged white fellow like you, but this stuff was happening to us long before Trump. Our focus is to care for and lift up our community, not to be apoplectic about the latest outrage.
This lesson was illustrated anew for me recently when a group of Madison's Latino leaders visited our editorial board. They were from a coalition called the Latino Consortium for Action, which includes 19 Dane County organizations. They meet with us periodically to discuss initiatives and illuminate issues.
The meeting began with Mayra Medrano, chair of the Latino Chamber of Commerce of Dane County and a manager at Madison Gas & Electric, describing a recent graduation ceremony at Edgewood College for a business incubator program. Latino graduates are providing cleaning services, information technology support, car detailing, hair styling and other services. A new class begins next month, sponsored by the 264-member Latino chamber.
The leaders also described work by the Latino Health Council, which recently sponsored a health fair and chronic disease workshop, as well as a "teen health bash" that attracted 80 teens between 12 and 17. They also talked about efforts to prevent elder abuse in their community, as well as the local Latino response to Hurricane Maria in Puerto Rico.
Organizations in the consortium work in ways that are both passionate and focused, and mostly below the radar of the white-dominated political and business communities. Consortium members represent the chamber and health council, but also come from an LGBT organization, an academy of workforce development, Centro Hispano of Dane County, an education council and a professional association, among others.
Oscar Mireles, executive director of the Omega School, which helps area students earn high school equivalency and general education degrees, said the group shares problems and provides emotional support at its meetings. "There's been a lot of trust built over the last couple of years," he said.
"It's truly healthy dialogue," said Jessica Cavazos, president and CEO of the Latino chamber. "The fact is we all do different things but we create a synergy so that we can really strengthen the community as a whole."
It is against this upbeat backdrop that I asked these leaders how they seem to stay so positive and restrained against the frequent outrages of the Trump era.
"I think it's not restraint. We're pissed off and mad but I do not think we want (an outside) narrative to define the work that happens every day in the community," responded Shiva Bidar, who was representing the health council at the meeting. Born in Iran, Bidar is a veteran member of the Madison City Council who bonded with Madison's Latino community many years ago. She speaks several languages, including fluent Spanish.
Cavazos picked up the thread.
"I think the Latino community has been marginalized, (but) we're a very self-sufficient community," she said. "We don't ask where you're from and how you got here to decide whether or not we're going to give you a service. I think that's what makes us really a powerful community because we will continue to protect our own no matter what the national agenda is at the moment.
"I think this government has created a very dark moment for our community, but we are resilient because we're people of faith and people who continuously try to find ways to make our communities better," Cavazos added. "We are full of compassion … but we are not a weak community at all.
"I think 10 years ago they kept talking about the sleeping giants," she said in reference to the growing Latino population. "The sleeping giant is no longer sleeping; we are just waiting for the moment in time where we can actually make changes. And I think legislatively and politically we are doing that right now, but we are creating those leaders that will one day be out there really changing the narrative."
I left the meeting thinking less about specifics and more about an atmosphere. That room was filled with passionate altruism (with perhaps a slight dose of weariness over my suggestion that today's racism is anything new). It's the same spirit I've witnessed among Madison's African-American leaders, a commitment to do the hard work of hands-on change.
Both communities seem able to brush aside the venomous national surround in order to lift their own, one at a time. As the first year of the Trump presidency winds down, the Latino leaders set an example for white Madisonians in 2018.
Yes, take all the political action you can; that is essential.
But beyond that, kvetch less and find ways — through time and money and passion — to contribute more at the people level.
That's my new year's thought.
Share your opinion on this topic by sending a letter to the editor to tctvoice@madison.com. Include your full name, hometown and phone number. Your name and town will be published. The phone number is for verification purposes only. Please keep your letter to 250 words or less.
Catch the latest in Opinion
Get opinion pieces, letters and editorials sent directly to your inbox weekly!