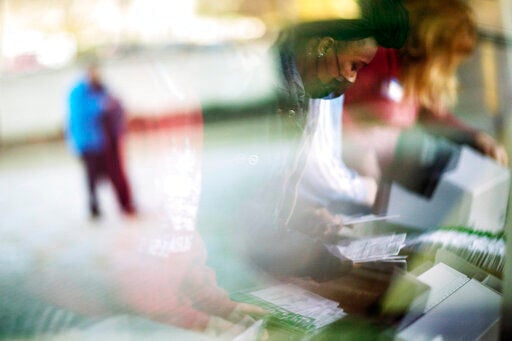 The results of Wisconsin's presidential election have been certified by the Wisconsin Elections Commission and Gov. Tony Evers. In the usual presidential election cycle, we would go on with our lives and trust that the well-established process of selecting electors and preparing for the electors to meet and vote for the popularly elected president would proceed in due haste. Not this election.
The votes may be in, counted and recounted, but the lawsuits are just starting.
Wisconsin is the latest stop in Donald Trump's attempt to overturn what many election officials and experts have determined to be a largely flawless and secure presidential election and steal the election for himself. Despite recounts in Pennsylvania, Georgia and Wisconsin, and a virtual shut-out in over 30 cases filed in state and federal courts in battleground states, Mr. Trump has now filed a lawsuit in Wisconsin to challenge the certification of the recount votes in Dane and Milwaukee, which he paid $3 million for and lost. Mr. Trump will have to stand in line, because two lawsuits have already been filed in Wisconsin by his supporters challenging the election results.
The conservative Wisconsin Voters Alliance and a number of supporters who voted for Mr. Trump filed a lawsuit last week, seeking to retroactively change Wisconsin election statutes regarding the selection of electors by having the Supreme Court nullify the entire election results and hand the election over to the Wisconsin Legislature to choose the electors who will represent Wisconsin voters at the Electoral College later in December. The idea is to have the Republican-controlled Legislature choose electors who will swing the vote to Mr. Trump and disregard the popular votes that were cast in favor of President-elect Joe Biden.
The lawsuit is another example in a string of lawsuits brought in battleground states by Mr. Trump or his supporters, with allegations that are not supported by the law or credible and substantiated facts. One of the core claims is that millions of dollars in grants from Facebook's Mark Zuckerberg-backed Center for Technology and Civic Life were unconstitutionally distributed to and received by six urban municipalities to further and assist in absentee ballot voting. Similar claims were rejected by a Wisconsin federal district court earlier this year, and by other federal and state courts in other battleground states.
The Wisconsin Supreme Court is considering the case and has not issued a decision.
In another lawsuit by a Trump supporter from Chippewa County, he is asking the Supreme Court to stop certification of the election on the basis that mobile ballot boxes used to deliver absentee ballots violated Wisconsin state statutes. Objections to the legality of collecting absentee ballots by mobile ballot boxes could have been challenged and the law clarified before the election.
Now that Gov. Evers has certified the election, Mr. Trump is free to pursue his litigation strategy, which is to continue his faltering assaults on the election process by raising unsupportable legal and factual claims of election fraud. If his recount petition offers any clues as to what his legal challenges will be, we are in for another round of frivolous claims and further waste of taxpayer dollars.
Mr. Trump and his supporters must think that delaying the results of this election are akin to a game, where the rules are to be manipulated, falsely manufactured, or ignored. It is no surprise that over 30 courts have dismissed the lawsuits by the Trump campaign and his supporters. Frankly, what is surprising is that none of these courts have sanctioned the lawyers and Mr. Trump for bringing their patently frivolous claims.
Retired Judge Paul Higginbotham is a columnist for The Capital Times.
Share your opinion on this topic by sending a letter to the editor to tctvoice@madison.com. Include your full name, hometown and phone number. Your name and town will be published. The phone number is for verification purposes only. Please keep your letter to 250 words or less.