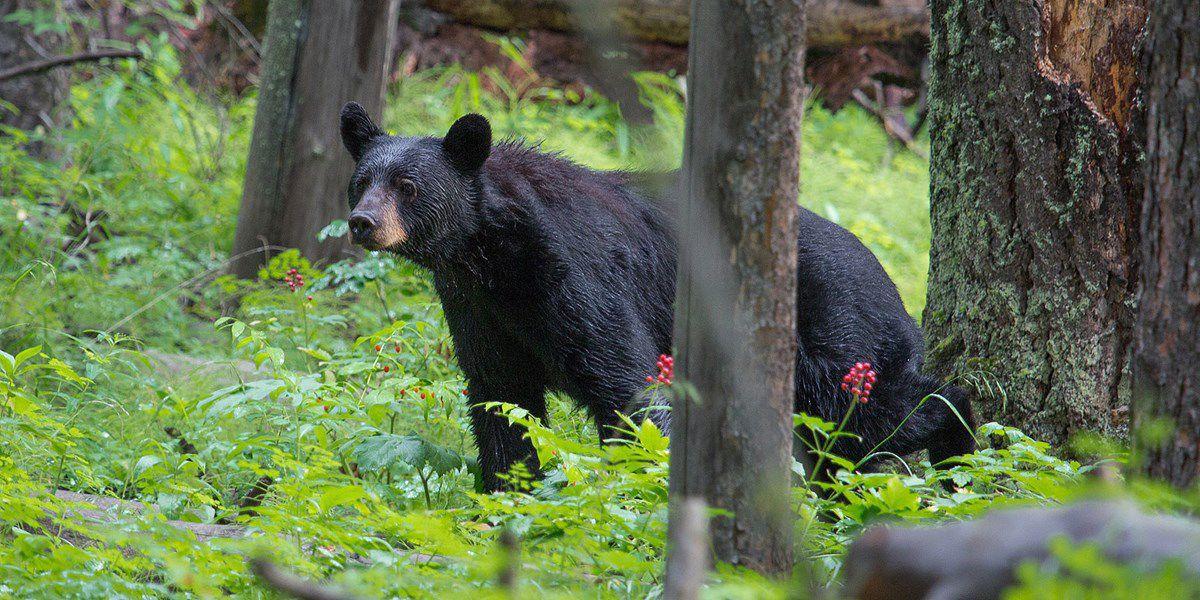 "Don't sit this one out. Do something. You are by accident of fate alive at an absolutely critical moment in the history of our planet." ~ Carl Sagan
It is demoralizing that we have to fight our own state government to save wildlife.
It is unethical that we have a Department of Natural Resources doling out hundreds of thousands of hunting and trapping licenses to kill the wildlife on our public lands, and not a single license is sold to protect even one animal.
As a citizen born in this state and paying property taxes, I have zero rights to protect even the wildlife that lives on my land. I should be able to tag as many animals as any trapper or hunter each year — to allow them to live.
Where are non-hunter rights?
A challenge to our new governor, Tony Evers, is to create a task force to address urgent reforms that are needed:
• Democratize the funding and for the first time ensure fair, proportionate non-hunter citizen representation in all aspects of DNR-related boards and staffing. One idea is to legalize marijuana and use the revenue from taxes and licensing — "getting high on wildlife" — to replace funding generated by the killing of wildlife. Fair funding would give us all a stake, engaging the public in re-wilding, planting trees and prairies, and nurturing wildlife through difficult winters and climate change.
• If the DNR is not to be reformed, create an alternative agency to represent the 90 percent of Wisconsin citizens who do not kill wildlife and who pay for our public lands and appreciate wildlife.
• Create an alternative fair and transparent election of a wildlife-watcher advisory board run tied to the annual Conservation Congress elections in every county. Candidates should have open campaigns that discuss policy. 
• Encourage creative ideas from the 90 percent of the public — the non-hunters — who have been excluded since DNR inception.
• Create an educational task force to design a program for kindergarten through high school students to learn about climate destruction and mass extinction and their causes. This world belongs to the children. They deserve to understand these challenges and contribute their ingenuity and insights.
Some ideas for transforming the Department of Natural Resources' agenda:
• Turn trappers and hunters into school educators. They can be paid to teach children to track, how to recognize where animals live, how they survive winter, what kind of habitat they need and how they tend their young.
(Trappers are making little money from the hundreds of thousands of animals they kill in traps. According to DNR statistics, 7,482 trappers killed 347,436 wild animals in traps in 2017-18 and sold them on average for less than $5 per dead animal. Trappers killed on average 46 animals each for $230, but claim they spend $297/annually. Trappers set the rules for how many animals they can kill and estimate how many are left. It is a closed, self-serving, inaccurate system.) We can be creative and put their skills to work helping children appreciate the animals trappers have tormented.
They can learn and teach the interconnectedness of life and how we humans depend on the web of life to sustain our lives. Cameras, not guns or crossbows or traps. Teaching, not torturing.
• By 2004, Scotland, England and Wales had banned fox hunting. Now an alternate chase, much more challenging, has been set to update the tradition — hound-hunting humans. Humans volunteer to run about a half-marathon, and meet the dogs before the chase, treating them with biscuits, giving them a scent to follow. "There's no fox torn to shreds and the people who get caught just get licked by a group of dogs," Queen guitarist Brian May is quoted as saying on BBC News. The hunters say it is working for them: "We (the hunting community) have to look at ways keep the sport up to date while maintaining the tradition." 
• End the use of lead shot and lead sinkers that are poisoning our wildlife.
• End wildlife-killing contests. Last week, New Mexico State Land Commissioner Stephanie Garcia Richard signed an executive order banning wildlife killing contests for coyotes and other unprotected species on state trust lands, 9.5 million acres, as one of her first acts since taking office in January. Could our governor ban the killing contests going on right now in Wisconsin?
• End wild and captive hounding and captive-hunting atrocities.
• Engage trappers to install PVC pipes through the bottom of beaver dams instead of dynamiting dams. Trout and beaver co-evolved over millions of years. If beaver dams create flooding or warming waters, pipe at the bottom of the dam does not attract beavers to repair, and allows water to flow through. Pipes are 95 percent satisfactory where used, and are a cheap, easily installed, long-term solution to any people problems with beavers. Beavers provide habitat for half the rare and endangered species on earth. They are eco-heroes and water-purifiers.
Gov. Evers has touted Wisconsin "values of kindness and respect, empathy and compassion, and integrity and civility." He speaks of "turning the page on the tired politics of the past." We, the majority, have suffered along with our wildlife. It is time this state evolves and leads on ending the war on the wildlife that bring health, beauty, innocence and balance to our world.
---
Please contact Gov. Evers on this form to support these efforts for reform. He and his staff can also be reached at 608-267-6560 and emailed at EversInfo@wisconsin.gov Please keep this contact information. One suggestion is to email him the links to my columns as they come out to start educating him about the plight of citizens who care about our wildlife and their suffering. They cannot speak for themselves. YOU are their voice. Please use your power often on their behalf.
At noon Monday, Jan. 14, Adrian Treves will be a guest on WORT's "A Public Affair" with host Patty Peltekos discussing gray wolves, the status of wolves on the Endangered Species Act and the Project Coyote Film "Killing Games: Wildlife in the Crosshairs." #EndWildlifeKillingContests #WisconsinGrayWolf #DrAdrianTreves
Endangered Species petition site is here with 13 petitions to save elephants, oceans, turtles, polar bears and more.
Share your opinion on this topic by sending a letter to the editor to tctvoice@madison.com. Include your full name, hometown and phone number. Your name and town will be published. The phone number is for verification purposes only. Please keep your letter to 250 words or less.