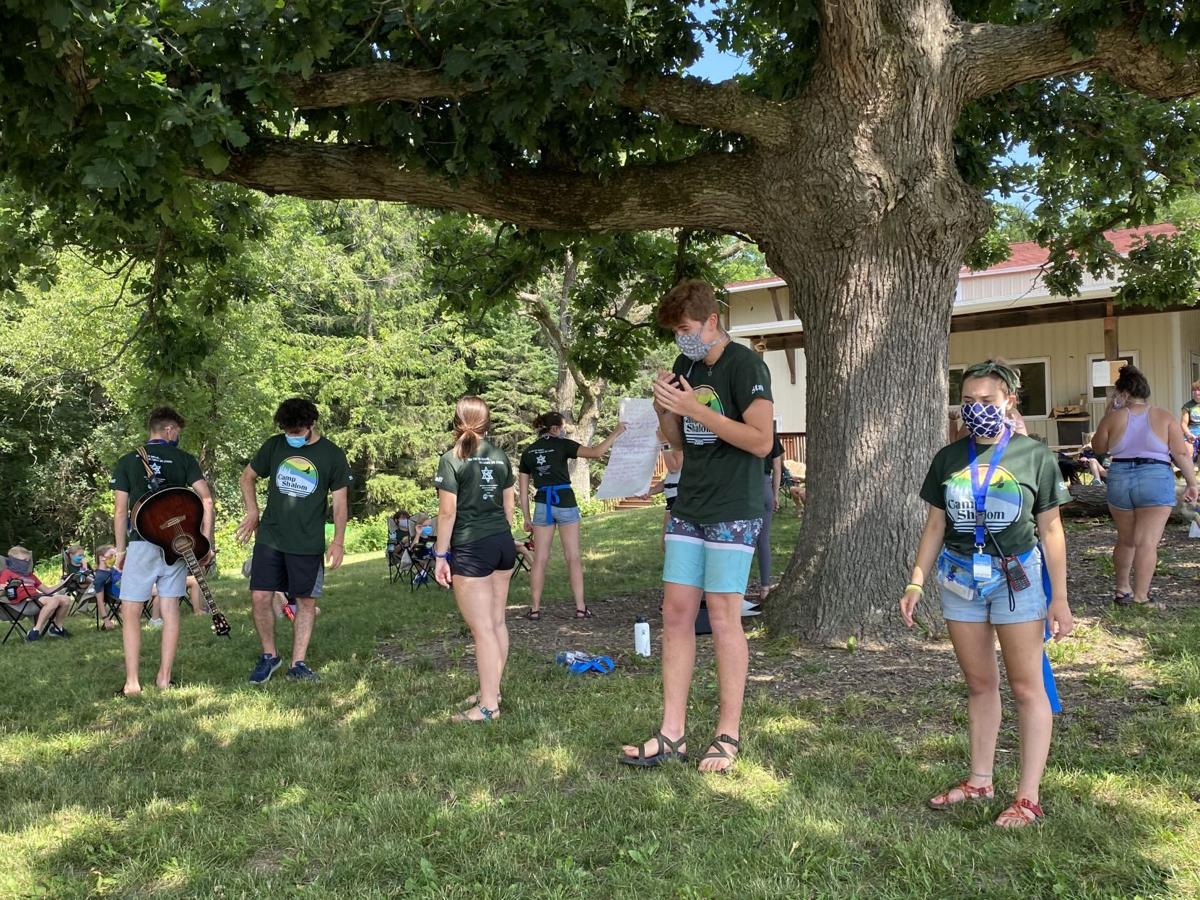 Opinions regarding the safe reopening of places where children congregate seem split into two polar opposites: too dangerous, no matter what, or reopen with virtually no restrictions. With the right thought, care, flexibility and planning, however, it's possible to achieve reopenings while maintaining reasonable safety. How do I know this? Because we did it this year at Camp Interlaken JCC near Eagle River, Wisconsin, where I've been a regular camp physician for quite a few years.
Let me be clear, this was a community effort, with close, repeated and consistent communication between medical experts, camp administration, staff and families. Conversations began well over a year prior to the 2021 camping season, with multiple physicians besides myself, led by the camp medical director. Last year, we didn't open — it wasn't viable. But the public health literature from 2020 offered some examples: one camp, which opened with virtually no changes, and saw rife disease spread, and a set of camps that took multiple precautions and quickly contained outbreaks operated safely. Based on the latter, we knew we had a good chance of success.
So with this in mind, we set out a goal of a safe, enjoyable and full camp summer for 2021. We strongly encouraged immunization, resorting not to mandates but an appeal to the Jewish principle of Kehillah (community). And you know what? The community responded. Virtually all of our U.S.-based staff were immunized. An overwhelming majority of eligible campers was vaccinated. And international staff offered immunizations upon arrival. This, indeed, was a dramatic example of Pikuach Nefesh, the primacy of protecting human life above all.
We didn't rely on a single layer of protection, though. We had pre-camp COVID testing, and several, mandatory, universal PCR tests once at camp. We used rapid tests to differentiate quickly between COVID-19 and common colds. Most activities were moved outdoors (including meals). Camp was divided into pods and cohorts, and we had indoor masking. We maintained a strict-as-possible "bubble," forbidding leaving camp except for a small number of staff for essential reasons, using careful distancing and protection measures. Visitors were not permitted, and deliveries were done in a distanced fashion. (Even staff had a local "day off" space provided for them for respite.)
We also had contingency plans. We left a cabin close to our health center unoccupied in case we had positive cases needing isolation. And we kept in contact with county health officials to plan for a consistent response.
Differential access to pre-camp testing required flexibility, but we made it work. Cabins were treated as a "household," not requiring them to mask when only with each other. Everyone deserves a break from precautions, so we allowed it in a planned manner that made sense.
And real life always throws you a curveball. Numerous times, the camp medical director would call her medical colleagues to puzzle through scenarios that had arisen and try to formulate a science-based, reasonable response that reached an adequate balance.
We also could calibrate based on risk, e.g., a camper with a likely common cold with a pending test? We'd ask cabins to mask for a couple of days even when around each other to reduce the risk of an outbreak, a reasonable compromise to avoid strict quarantine before it was necessary.
So, with all this, what happened? I'm happy to report that we had only one confirmed positive, "caught" by our testing, rapidly isolated, and with no transmission to others within camp. (Our other "positive" was later found to be a likely contamination of a sample by the lab. Not surprising, given the scale and scope of any testing system). Campers were moved into larger groups as our testing continued to come up negative, and more close activities were permitted. And our "emergency" infirmary cabin went almost completely unused.
Was it "normal camp?" Of course not. But it was far, far better than no camp. We did it while keeping everyone safe. And as I said to a reporter in late spring, the mark of a good plan is one that's thoughtful, rather than one that's certain. We had a playbook, but with the flexibility to respond and react as things arose. It worked. And, most importantly, we had a community committed to making it work, to healthy dialogue, but also to believing in science, planning and the need to care for one another. (To the parents who wrote in to thank us for our thoughtful hard work, thanks. It meant a lot to hear that.)
So as we continue to work through how to keep children safe in settings outside their homes, it's possible to reopen while being safe. We don't need to turn this into a mess of finger-pointing, divisiveness and acrimony. And we have a lot of grateful parents and happy campers to prove it.
Dr. Dipesh Navsaria, MPH, MSLIS, MD, FAAP, is an associate professor of pediatrics at the University of Wisconsin School of Medicine and Public Health and also holds master's degrees in public health and children's librarianship. Engaged in primary care pediatrics, early literacy, medical education, and advocacy, he covers a variety of topics related to the health and well-being of children and families.
Share your opinion on this topic by sending a letter to the editor to tctvoice@madison.com. Include your full name, hometown and phone number. Your name and town will be published. The phone number is for verification purposes only. Please keep your letter to 250 words or less.