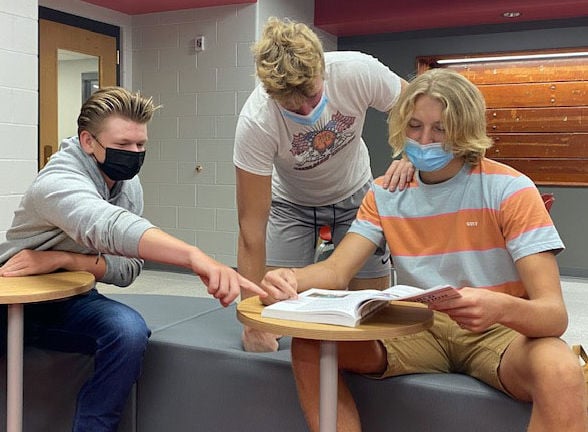 Fans of U.S. history might be familiar with the anecdote about something Ben Franklin said following the creation of the Constitution in 1787. A woman in Philadelphia, upon hearing that the Constitutional Convention had finished its work, asked the founding father, "Dr. Franklin, what kind of government did you give us, a monarchy or a republic?" To which Franklin replied, "A republic, ma'am, if you can keep it."
Politicians frequently recount the story, even though historians aren't sure that's exactly what Franklin said. But it still speaks to two truths: Our founding form of government was not guaranteed, and once established as a republic, it required the constant work of a vigilant, well-informed citizenry to maintain.
According to the National Education Association, in the 1960s it was not uncommon for American high school students to take up to three separate courses about the U.S. government and civics. That approach honored the sentiments of the founders, who saw public education as the indispensable method of ensuring all Americans had a common experience and framework that would shape how they participated as citizens in this democracy. Or as Franklin would put it: how to keep our republic. For the past 40 years, we have prioritized literacy, math and science instruction — and for good reason. But we've done so at the expense of the social sciences. There must be balance once again.
We must elevate social studies generally — and civics specifically — in our schools, and news literacy must be central to this curriculum. Why? We live in the most complex information landscape in human history, with disinformation being created more easily and spreading faster online than ever before. A 2019 study by the Stanford History Education Group found nearly 70% of students surveyed could not differentiate between news and advertising on a website. This problem continues into adulthood. And in 2018, the Pew Research Center reported that only 35% of adults surveyed could correctly tell the difference between opinion statements and fact-based news. We cannot hope for our democracy to continue unless citizens have the skills they need to sort fact from fiction — a prerequisite to being fully informed, equal participants in all aspects of the democratic process.
But we cannot expect this challenge to be met by teachers alone. It's not as simple as asking them to just "teach more civics." State legislatures, state departments of education and district leaders — if the legal authority lies with them — must support, and fund, these expanded efforts. We need a systemic rededication to, and rethinking of, public education's original mandate. Some suggestions:
Increase the credits students must earn in the social sciences, requiring specific courses for graduation.
Include news literacy standards in these course frameworks.
Test these courses with the same priority as math or science courses.
However, simply adding course requirements is not enough. We must support teachers with proper professional development to empower them to teach these subjects. We must incentivize teachers entering the profession to focus on civics and the social sciences, just as districts pay stipends and bonuses to attract and retain math and science teachers. And there must be some give and take with other subject requirements to accommodate an emphasis on social sciences into school schedules. Last but certainly not least, administrative efforts aimed at diversifying the social studies teaching corps must be a priority, because teaching students to live in a democracy as diverse as ours requires a teaching corps that reflects that diversity.
Some states, such as Illinois and Colorado, have adopted legislation to require media literacy education. Wisconsin, which has established Information and Technology Literacy Standards, is among the states pursuing other solutions. And tens of thousands of educators are currently using the News Literacy Project's e-learning platform Checkology so students become savvy news and media consumers and make the connection between being well informed and becoming civically engaged young adults — and voters.
But leaders in every state must take action now. Classroom teachers alone cannot make more civics education happen. Yes, they are on the front line of preparing students to understand their country and to be prepared to live within its democratic framework, but we cannot simply expect teachers to tackle this challenge themselves. It will take leadership — and possibly legislation — to elevate civics in our public schools and to ensure our future generations know how to keep our republic, just as the founders intended. There is no time to waste.
Charles Salter is the president and COO of the News Literacy Project (NLP), a nonpartisan national education nonprofit. Prior to joining NLP, he served as a teacher, school leader, teacher union president, superintendent and senior executive with several national education organizations.
Share your opinion on this topic by sending a letter to the editor to tctvoice@madison.com. Include your full name, hometown and phone number. Your name and town will be published. The phone number is for verification purposes only. Please keep your letter to 250 words or less.