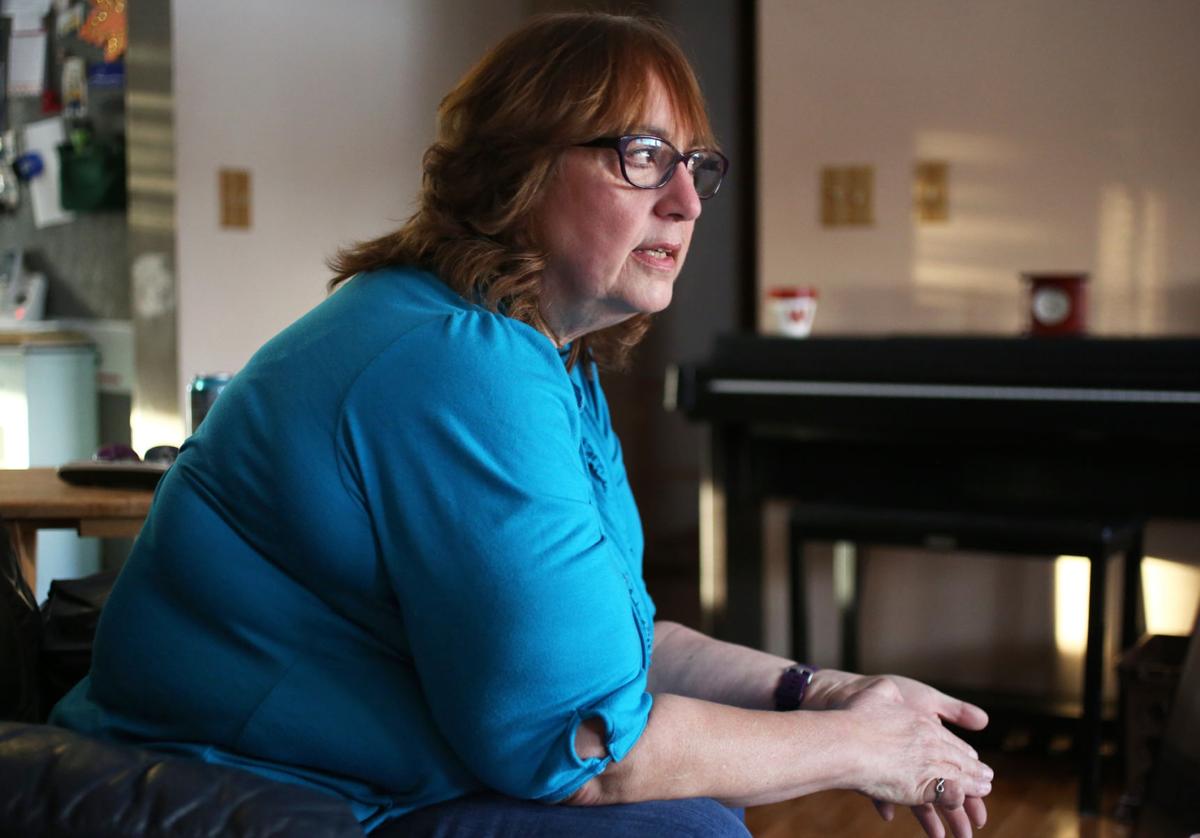 While we remain focused on the viral pandemic currently crippling our world, let us not forget another health crisis also killing our friends and neighbors. Obesity is an epidemic in the United States and a chronic disease that affects more than 100 million Americans. Although obesity increases the risk for multiple chronic diseases and conditions — including high blood pressure, heart disease, cancers, arthritis, mental illness and type 2 diabetes — people living with obesity do not have access to a full continuum of care to treat this curable disease, and those living in rural communities are impacted at higher rates.
Obesity is a disease caused by a range of biologic, genetic and environmental factors, and it has been recognized as such by the American Medical Association since 2013. However, stigma, driven by the misguided perception that personal choices and lifestyle habits bear all of the responsibility, has affected both the medical care these individuals receive and the willingness of our politicians to help them.
There is more work that needs to be done to address this epidemic and provide a full continuum of care to individuals living with obesity.
First, the Center for Medicare and Medicaid Services needs to update its guidance to include coverage for anti-obesity medications (AOM's) under Medicare. Intensive behavioral therapy treatments, such as dietary assessments and diet and exercise counseling, are also not covered.
Congress needs to also pass the Treat and Reduce Obesity Act, which was introduced by Wisconsin U.S. Rep. Ron Kind earlier this year. This bill makes a simple adjustment to Medicare rules to make AOM's more widely available to those living with obesity.
In our state, more than 32% of Wisconsinites are affected by obesity — an epidemic which impacts communities of color and those living in rural communities at higher rates. An analysis of University of Wisconsin Health data shows that 50% of Black adults and 40% of Latinx adults in the Badger State are living with obesity, compared to 36% of white adults. Additionally, data released by the Wisconsin Health Atlas demonstrates that obesity rates in ZIP codes throughout the state range from 15.9% to 67.2% statewide. This means that in areas with the highest rates, obesity impacts members of that community four times more than in areas with the lowest rates of obesity.
As an emergency physician who works in both rural and urban communities, I have witnessed firsthand how the disparities widen health outcomes for Wisconsinites. Individuals with obesity are harder to care for, harder to diagnose and more likely to die from a wide array of health problems, including, notably, COVID-19.
Significant steps have also been made in the state to provide people with obesity with treatments and medications to conquer this disease. Wisconsin has recently started to cover bariatric surgery for state employees, and Wisconsin Medicaid currently covers four of the five FDA-approved obesity medications, though restrictions still remain regarding prior authorization for providers, and sometimes patients have to have multiple medical problems. However, this is not the case nationwide as regulations at the federal level have not caught up with the AMA recognition.
I'm incredibly grateful to Kind and leaders like him who are working toward a solution to this curable disease. Unfortunately, there has not been much momentum on his legislation to address this issue. With the recent news that he will not be seeking reelection in 2022, it is more important than ever that we work to make the Treat and Reduce Obesity Act a reality.
Kind has dedicated a significant amount of his life to advocating for Wisconsinites and for better policies to improve our lives, and it is time more elected officials join in the cause to treat and reduce obesity in the United States. This legislation is an important and necessary step in ensuring people living with obesity have access to the full continuum of care they deserve.
Dr. Rachel Hughes is an emergency medicine physician in southern Wisconsin.
Share your opinion on this topic by sending a letter to the editor to tctvoice@madison.com. Include your full name, hometown and phone number. Your name and town will be published. The phone number is for verification purposes only. Please keep your letter to 250 words or less.