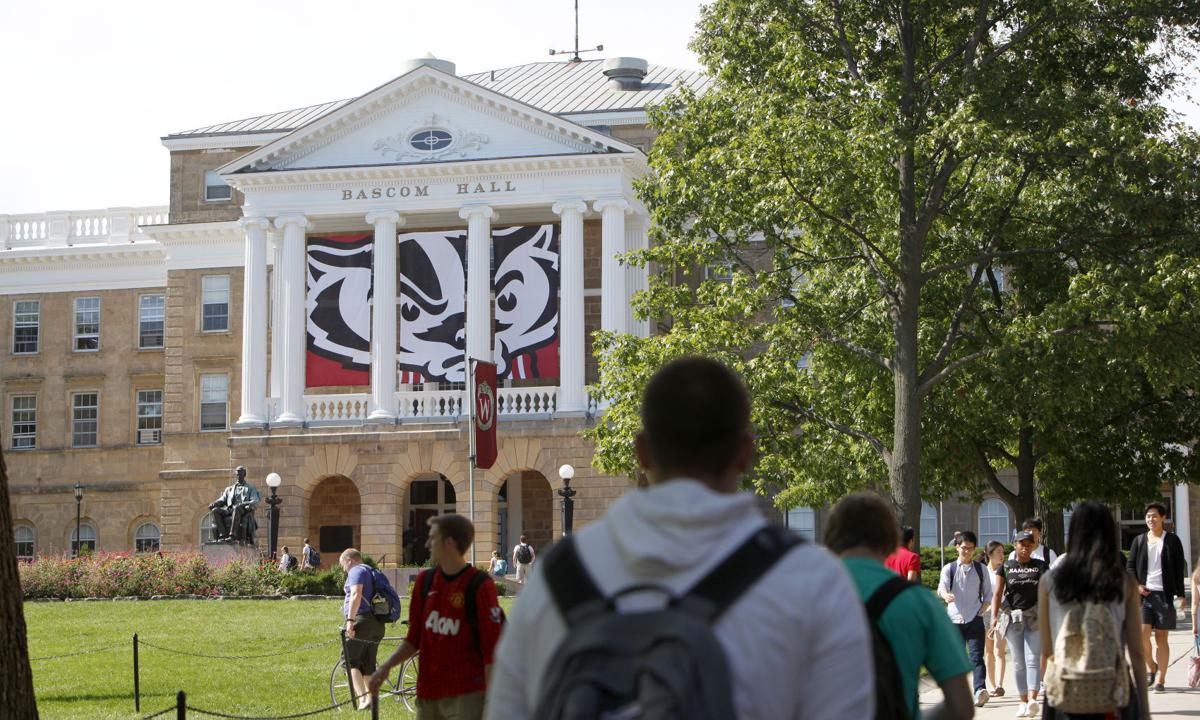 As the Biden cabinet begins its confirmation hearings, we'll be seeing a lot about the changes the various department heads are planning to make. When it comes to our nation's schools and colleges, Miguel Cardona as education secretary is bound to be a big divergence from his predecessor Betsy DeVos. But we're still waiting to hear how the Biden-Harris administration will handle the Title IX regulations that address campus sexual assault.
I study sexual harassment and sexual assault in higher education and closely follow all the changes in Title IX guidance and regulation. The Biden-Harris administration should not only overturn the Trump-Pence administration's Title IX rule, but also explore how Title IX can innovatively address sexual assault without falling on assumptions about policing or the criminal legal process.
Back in May, Secretary DeVos released the new Title IX regulations, requiring all schools, from kindergarten through universities, to modify the reporting, investigation and sanctioning process for sexual assault. The process is now more legalistic and adversarial, which will likely discourage even more students from seeking help. Much has been written about the new Title IX rule and its many pitfalls, including the inadequate timeframe for implementation and how the rule furthers campus inequality. Aside from overturning this change, it's unclear what course the new administration will chart when it comes to sexual assault.
When I discuss sexual violence in schools with friends and family, policing and the criminal justice system often come up. Police, courts and prisons seem like the natural solution to those who don't work in this field. Sexual violence is seen as a crime which the authorities should handle.
But this summer, how the public thinks about rape and policing came to the forefront of national discussion amid police killings of Black people and massive Black Lives Matter protests. The response to the call to abolish the police was often met with "what happens to rapists?"
The common belief that police should handle sex crimes stands in stark contrast to the reality of underreporting and low prosecution rates. According to the Bureau of Justice Statistics, in 2019, approximately 33% of sexual assaults were reported to the police. Generally, we see that this results in smaller and smaller percentages of offenders going to trial, being convicted, and incarcerated. The real life aftermath of sexual assault is not like an episode of "Law & Order: SVU."
This is where the tension between addressing sexual assault and mass incarceration is most apparent. As Beth E. Richie argues in her book, "Arrested Justice: Black Women, Violence and America's Prison Nation," the anti-violence movement brought greater awareness of sexual violence and the passage of new laws, like the Violence Against Women Act, but lost its potential. The laws pushed by the movement have been integral to mass incarceration and racist policing; notably, VAWA was part of the 1994 crime bill.
And that's where campus investigations of sexual assault come in. Many people wonder why students can't just report campus sexual assaults to local police. As it turns out, the campus investigation and adjudication process is actually an important way to not fall into the trap Richie describes.
Ideally, universities would support survivors, hold those who do harm accountable, and include paths to rehabilitation. Such a system would avoid the current pitfalls of policing and the criminal justice system. This is not to say that campus systems are working; multiple studies show that campus sexual assault is underreported and that going through the investigation and adjudication process results in additional trauma for those who report. Often, students seek out confidential resources, like those in health services or local rape crisis centers, rather than report to Title IX or the police. But this vision does offer a path forward for a new administration looking to both support survivors and avoid furthering our system of mass incarceration and racist policing.
I hope and expect that the Biden-Harris administration changes the Title IX rule put forward by DeVos last year. But simply overturning the Title IX rule won't be enough. We must be wary of those who want to make the investigation and adjudication process like the criminal legal system. We know that policing practices, courts and the criminal justice system best serve those who are white and well resourced. With a new administration in Washington, we finally have the opportunity to pursue justice, accountability and equity for all of our students.
Nona Gronert is a Ph.D. candidate in sociology at the University of Wisconsin-Madison and a member of the Wisconsin chapter of Scholars Strategy Network. She studies how activism, policy efforts and legal changes shape how universities address sexual violence.
Share your opinion on this topic by sending a letter to the editor to tctvoice@madison.com. Include your full name, hometown and phone number. Your name and town will be published. The phone number is for verification purposes only. Please keep your letter to 250 words or less.