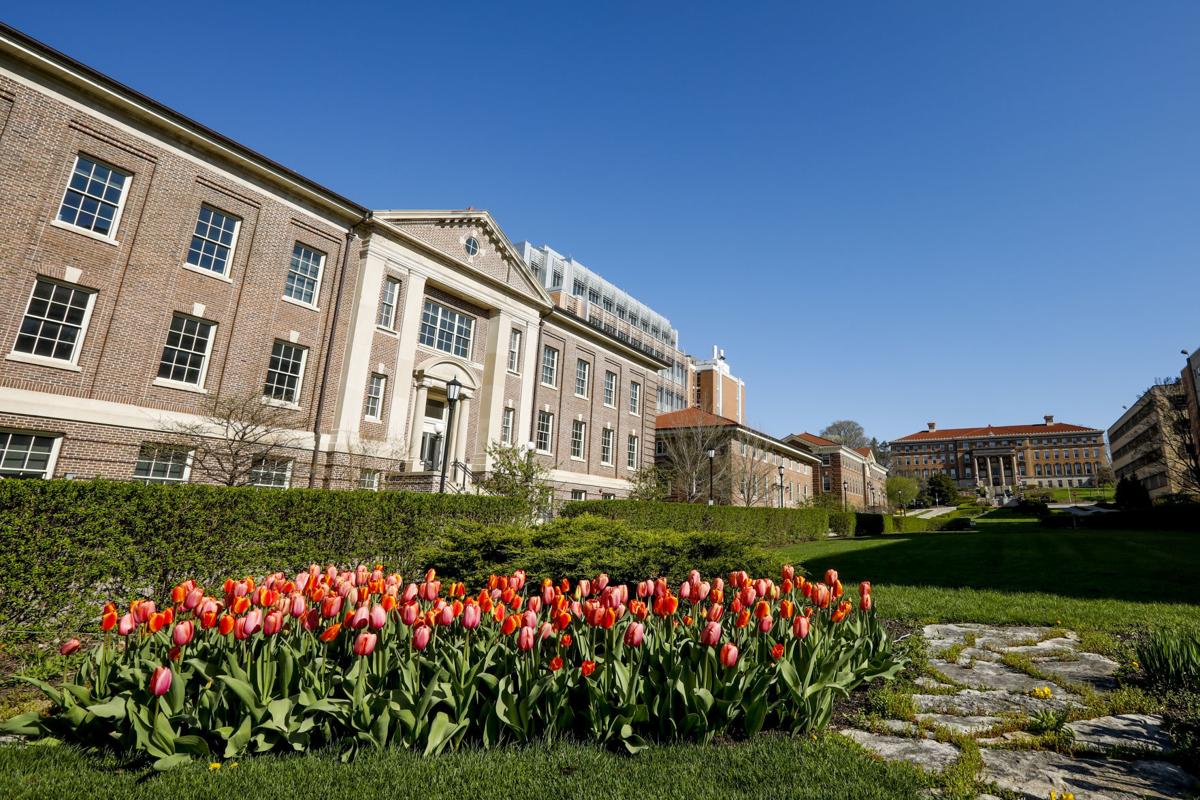 The recent "Blueprint for the UW System Beyond COVID-19" should be seen as a political document that's using the pandemic to create major changes in the University of Wisconsin System. This is Politics 101 — never let a good crisis go to waste.
Two years ago, UW-Stevens Point's proposal to close a significant budget gap by eliminating several liberal arts programs while bolstering others presumed to lead to better job outcomes became public relations disaster. As I spent considerable effort documenting at the time, the original Stevens Point proposal was based on the fictional view of a labor market chock full of high-paying engineering and technology jobs. The new blueprint talks little about the real labor market, and instead rests on another fiction — the supposedly declining number of high school graduates.
Under the ominous heading "Tuition Cashflow," the document claims that demographic projections "for the next two decades indicate fewer Wisconsin high school graduates overall." According to the state's own projections, however, this statement is completely false. In fact, the state's official projections show that the number of high school graduates will grow slowly between now and 2026, the last year for which annual projections are available. Further, state projections also point to a slowly increasing total state population reaching 6.4 million by 2040 including a slowly growing school age population in the coming decades.
For those wishing to dismiss these 2013 projections as dated, I would point to the new Census estimates reported by the Wisconsin State Journal on March 20 of this year — at the beginning of the pandemic, when no one was looking — showing that the state has gained about 2.4% in population — over 135,000 residents — since 2010. Wisconsin increased by 15,000 residents in 2019 alone, as 47 of 72 counties increased in population. While declining numbers of school age students may be true in some parts of the country, it is utterly false in both Wisconsin and neighboring Minnesota, where many UW students come from, and false for the United States overall as well.
When we remove the myth of a shrinking population, the logic of the blueprint crumbles, revealing the 7-page document's actual purpose — to gut the comprehensive campuses and build an online education fantasy land masked in language emphasizing budget inevitabilities and the wonders of specialization.
The Republican Party and business leaders have long expressed their desire to gut the comprehensive campuses of liberal arts programs, arguing every campus doesn't need majors in each of the social sciences, humanities, and arts. Because STEM is strongly backed by business interests, it's been exempted from this discussion, despite the fact that there aren't many actual STEM jobs in the labor market.
Then there's the blueprint's discussion of the promise of online education. This emphasis, of course, is part of a nationwide effort led by tech companies, consultants and foundations, espousing the virtues of online education for everyone else's kids except their own. In their self-driving cars, brandishing e-books and 3D printers, they will arrive at your conference room with self-serving market research data that contradicts U.S. Department of Education projections showing increasing numbers of K-12 and college students in the coming years.
The online education sales force is starting to sound a lot like the new STEM sales force — they are deeply concerned with educational equity, even as their firms and trade groups lobby against taxes, higher wages for workers, labor unions, and expanding public health insurance. But they are really, really concerned with the plight of the disadvantaged. The online education sales force has been assisted by the governor of my home state, New York's Andrew Cuomo, who, after partnering with the Gates Foundation, referred to face-to-face education as the "old model." An eighth grader's stunningly elegant prose outlined the virtues of online education for disadvantaged students in a New York Times piece that sounds mysteriously like a finely tuned sales pitch targeting high-poverty school districts. It's a full court press.
As any teacher, parent or student can attest, the notion of online learning replacing what we do in classrooms is absurd. Just ask parents right now how much fun their kids are having with online classes. And this debate is even more absurd considering the fact that the online education sales force purports to believe in free markets. Because the market has spoken for about 15 years now, and the population has pretty much rejected online education as a substitute for face-to-face teaching and learning at every level of schooling. But the pandemic presents an opportunity that cannot be passed up.
Let's bring this discussion back to reality. Wisconsin is growing, albeit slowly. The notion of a shrinking pool of young people is false. The vast majority of college graduates work non-technical jobs in business, education, social services, nonprofits and government. College graduates need a well-rounded education that allows them to write, speak, find and synthesize reliable information, and work well with diverse populations in addition to being informed citizens. These are the benefits provided by liberal arts programs and what the labor market requires.
I'm more than willing to have a political debate about these matters. So let's have the debate. But let's start with facts, not with false interest group talking points.
Neil Kraus is a professor of political science at the University of Wisconsin-River Falls.
Share your opinion on this topic by sending a letter to the editor to tctvoice@madison.com. Include your full name, hometown and phone number. Your name and town will be published. The phone number is for verification purposes only. Please keep your letter to 250 words or less.