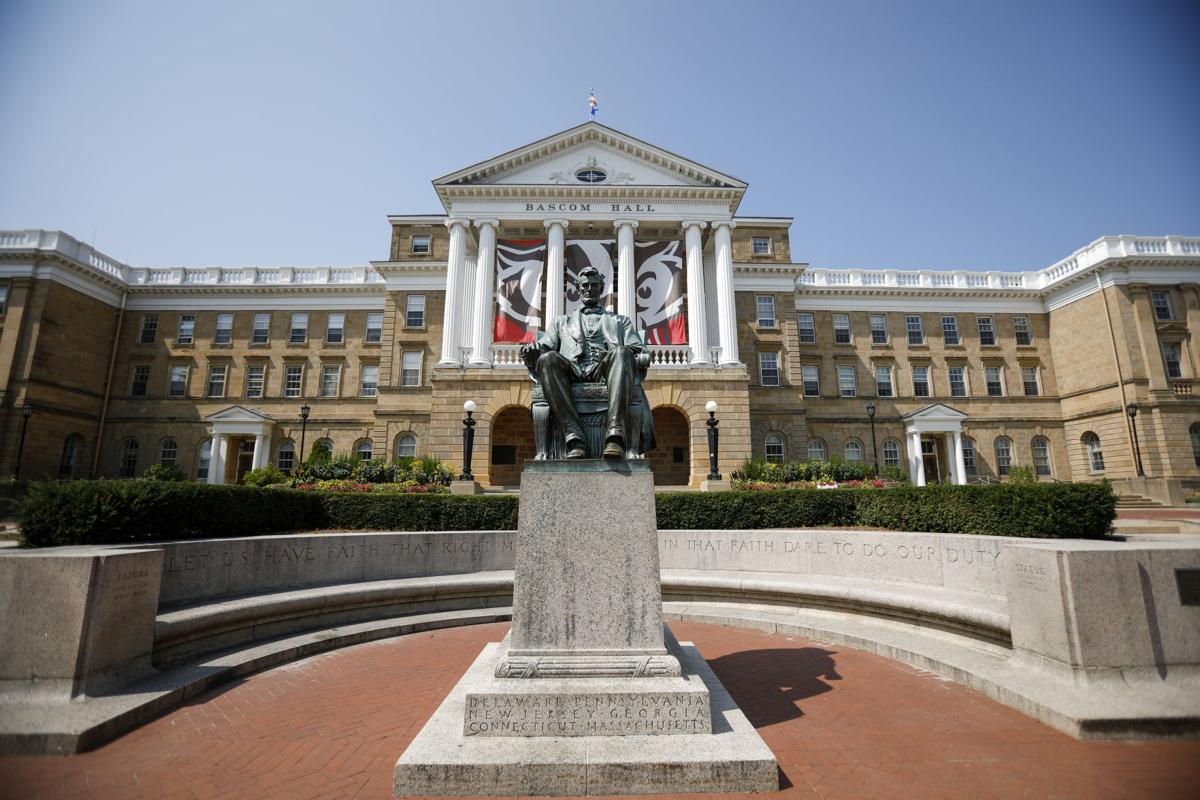 Recently, as reported in the Capital Times, the Tommy Thompson Center published a report characterizing University of Wisconsin-Madison students' views on free speech as "troubling."
Based on the results of a survey of 530 UW undergraduates, the report issues dire warnings about the state of student support for the First Amendment at UW–Madison, and it calls for policy reform on campus to "address these critical concerns."
As professors in the Department of Political Science and the La Follette School of Public Affairs, two of the campus units with which the Tommy Thompson Center is affiliated, we have serious concerns about the substance and framing of this survey and the attendant report.
Unfortunately, the report violates key tenets of social science research, including rigorous research design and faithful reporting of the full results of empirical analysis. As a result, many of the conclusions presented in this document are not supported by its own data.
A first problem throughout the Thompson Center survey and accompanying report is the wording of the survey questions. Consider, for example, the report's conclusions about "hate speech." The Thompson Center report suggests that its survey found that students would like the government to punish "hate speech" that is protected by the First Amendment. But the survey question actually asked: "Some people have argued that there is something called hate speech. They define it as abusive or threatening speech or writing that expresses prejudice against a particular group, especially on the basis of race, religion, or sexual orientation. How much do you agree or disagree with the following statement: The government should be able to punish hate speech?" Crucially, threatening or abusive speech is subject to limitations under the First Amendment. Given this question wording, we cannot conclude from it that UW students are indifferent to protected speech.
Similar wording problems plague other survey questions. For example, the survey question about speech that "makes others feel uncomfortable" could be interpreted as referring to sexual harassment, which is not protected by the First Amendment. Students responding to these questions in the way they did is hardly evidence of a lack of student "competency with respect to First Amendment protections."
Second, the reporting of some of the survey results is leading, either because it mischaracterizes the results or selectively reports them. For example, the report failed to mention student responses to the question, "Regardless of what you think the law currently permits, how much do you agree or disagree with the following statement? 'One person should not be able to prevent another person from speaking because they hold an opposing view.'"
Contra the Thompson Center narrative, a resounding 88% of UW students agreed. However, this finding was not mentioned in the main body of the report; it was relegated to the appendix where only the most careful reader would spot it. Similarly, the survey asked UW students to say whether they agreed with the following statement: "The government should be able to punish hate speech." However, the executive summary and lead titles of the results rewords the findings as "Governments should punish hate speech." This is a troubling gap between what the survey actually asked, and what the report claims it found.
Beyond the design issues mentioned above, other survey design problems plague the conclusions about differences between political types (e.g., "very liberal" vs. "somewhat liberal") and genders (male vs. female). A serious attempt to study differences across ideological groups would need to include ideologically diverse examples of free speech. One cannot draw inferences — as the Thompson Center report does — about differences in the free speech attitudes of conservatives and liberals (or men and women) from survey questions that focus solely on speech that conservatives are more likely to be ideologically comfortable with than liberals, such as climate denial and controversial campus speakers. Rather, to study conservatives' views about tolerance for free speech, one would need to ask questions about traditionally liberal talking points — and to make the comparisons informative, some of these questions would need to involve liberal speech that, like Holocaust denial and climate denial, rests on demonstrable falsehoods rather than mere opinions.
Indeed, the report itself admits that differences between liberals and conservatives disappear when students are confronted with more ideologically-neutral questions such as those about biased news.
Together, these problems suggest that this report is not a serious attempt to investigate support for First Amendment protections and how that varies across ideological and demographic groups on campus, either at UW-Madison or on university campuses in general. Rather, it appears to be a report specifically designed to reach a predetermined conclusion, namely that students, particularly liberal ones, do not value constitutionally-protected speech. Neither of these conclusions is warranted by the report's own data.
Of course, reasonable people can and should debate what specific kinds of speech should be regulated by the government. Whatever one's position on that debate, we agree with the principle that free speech is vitally important to a democratic society. Ultimately, all that can be concluded from this report, however, is that some students choose not to agree with the positions of the report's authors on those debates.
Perhaps just as importantly, academic standards consist of more than just protection of First Amendment rights: rigorous research design and faithful reporting of the results of empirical analysis are foundational principles of the academic enterprise. They are key tools in the process of sifting and winnowing and they must be at the core of the activities and published work of all of the units of UW-Madison.
Mark Copelovitch is a professor of political science and public affairs. Jon C.W. Pevehouse is a Vilas Distinguished Achievement professor of political science and public affairs. Jessica L.P. Weeks is a professor of political science and the H. Douglas Weaver chair of diplomacy and international relations. All three are professors at UW-Madison.
Share your opinion on this topic by sending a letter to the editor to tctvoice@madison.com. Include your full name, hometown and phone number. Your name and town will be published. The phone number is for verification purposes only. Please keep your letter to 250 words or less.