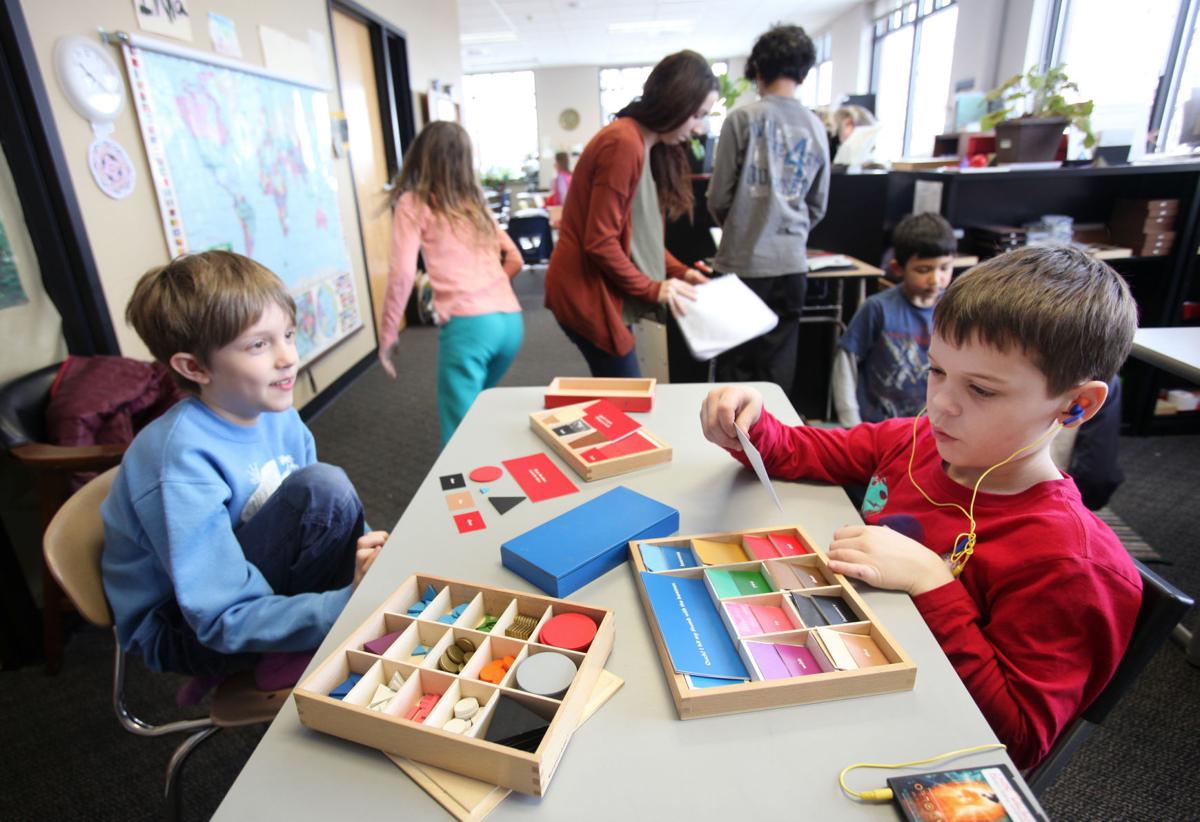 This Monday, the Madison School Board will vote on a contract that would turn the private Isthmus Montessori Academy into a charter school serving students in grades 4K-9. In January, the board approved the Isthmus Montessori Academy Charter School proposal, under the condition that the contract address a number of serious shortcomings including financial management, staffing and demographics.
The contract fails to address these problems, raises new issues, and is not in the best interest of Madison students. The board should vote it down.
It is applaudable for a private school to want to serve all students, regardless of their financial situation. Unfortunately, the contract is not in line with this good intention and fails to ensure the school reflects the diverse demographics of surrounding neighborhoods, or even the district as a whole. Enrollment would be determined by a districtwide lottery, and the application process will favor privileged families. Even if the school successfully recruits low-income families in nearby neighborhoods, there is no guarantee those students will be admitted through the lottery, where they will have to compete with students from across the district.
This week, the NAACP reaffirmed its position recommending a moratorium on all charter schools. The NAACP argues that, before charters should be allowed to go forward, they must end "de facto segregation." If Isthmus Montessori attracts wealthier, whiter students, neighboring schools will experience further segregation, draining them of resources and the proven benefits of diverse schools.
Even if Isthmus Montessori admits diverse students, it would not be equipped to support them. The school would have no math or literacy interventionists, no behavior support staff, and only 1.5 staff positions to cover the need for a social worker, psychologist, guidance counselor and school nurse. In fact, compared to MMSD elementary and middle schools, Isthmus Montessori would have 40 percent fewer staff per student, and the highest student-to-staff ratio in the district, by a long shot. Isthmus Montessori also lacks any foreign language instruction, and there are no resources in the budget dedicated to art, music or physical education. 
The Montessori method explicitly calls for few staff and large classes. Middle class students who currently attend Isthmus Montessori may thrive under this staffing model. But if Isthmus Montessori becomes a charter school, MMSD will be obligated to provide an education for all Isthmus Montessori students, including English-language learners and students with disabilities. Yet, the staffing plan allocates 37 percent fewer special education teachers and assistants per student as elementary and middle schools across the district. While the elementary schools surrounding Isthmus Montessori have a large population of English-language learners, this charter school would have 44 percent fewer bilingual resource teachers and specialists per student than those schools. In short, students at Isthmus Montessori would not have the support they need to succeed.
Even with inadequate staffing, the proposed budget does not work. Within five years of opening, the school anticipates a budget shortfall of half a million dollars, an ongoing deficit that will get worse over time. The school may attract Madison students who currently attend private schools, bringing more state aid into the district. However, this approach to balancing the Isthmus Montessori budget works against the vision of a diverse, inclusive school, and is far from certain.
Madison's achievement gap is the most pressing issue facing our schools. We need to double down our support for the only choice available to all families — our neighborhood public schools — rather than invest our time and money in a charter school that won't promote equality. Good intentions have led to many iterations of the Isthmus Montessori proposal. But at the end of the day, the contract isn't workable. If the board is committed to successful schools for all students, they should vote no on the Isthmus Montessori charter contract on Monday.
Marj Passman is a former MMSD teacher and Madison School Board member.
Editor's note: This column has been revised to reflect changes in the proposed contract, and to add references.
Share your opinion on this topic by sending a letter to the editor to tctvoice@madison.com. Include your full name, hometown and phone number. Your name and town will be published. The phone number is for verification purposes only. Please keep your letter to 250 words or less.
Catch the latest in Opinion
Get opinion pieces, letters and editorials sent directly to your inbox weekly!