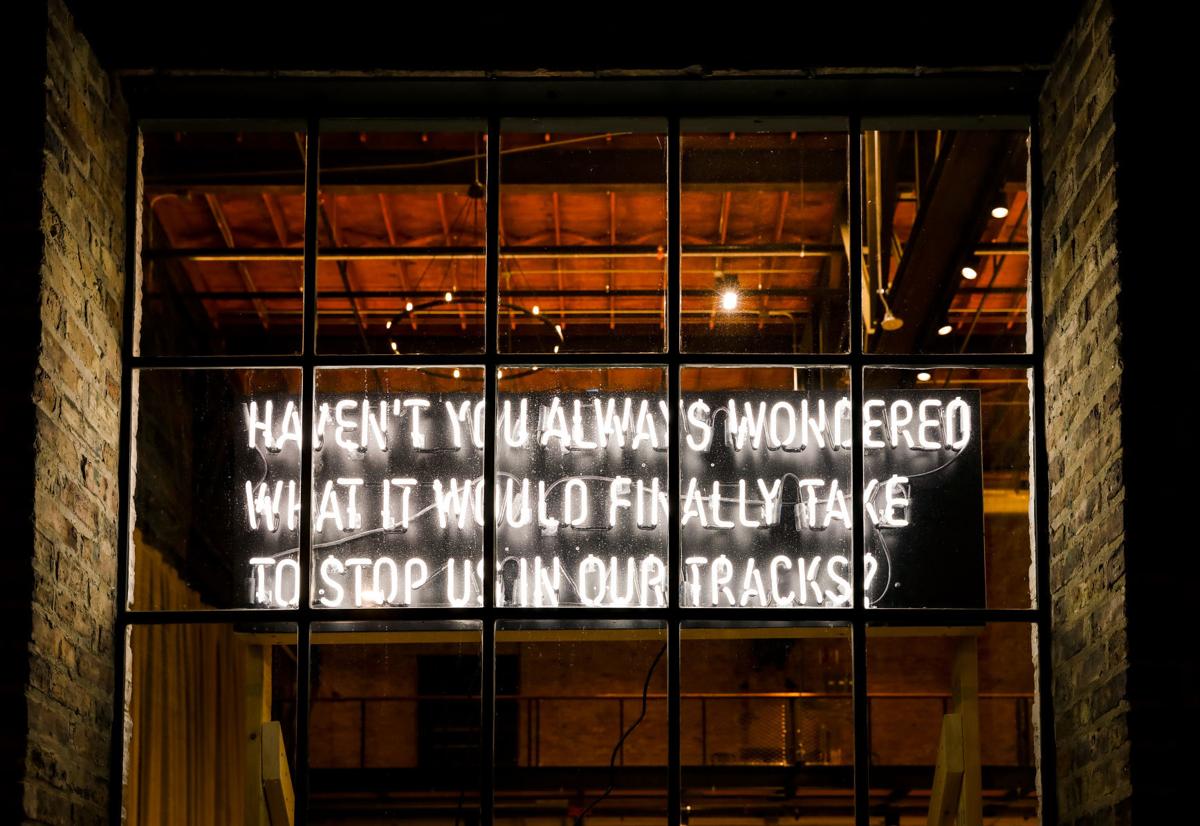 As we gradually emerge from our collective quarantine, blinking our eyes against the brightness of the sun, my mind keeps returning to one of my favorite children's books, "Blackout" by John Rocco. The book opens with the picture of a floppy-haired boy moving from room to room, board game in hand, hoping to entice his family members into playing a round. But everyone is too busy. Just as the boy resigns himself to video games, the lights go out. All of them.
Then, something magical happens. The stove where dad is stirring sauce grows cold, mom's computer screen goes blank — even the sister is left speechless. The family climbs the stairs to discover an entire city dancing on their rooftops under the now-brilliant stars. And down in the street, an impromptu block party has erupted, filled with free melting ice cream and guitar serenades.
My kids have always loved this book. It illuminates the kind of intimate family time they crave, but the magic ingredient is that we are all in this together. Tornado warnings were my kids' version of the blackout: at the sound of the siren, they would scurry around the house gathering lanterns and candles, blankets and games. We would feast on crackers and cheese on the basement floor and listen to the radio, all snuggled under my grandmother's quilt. When we were cleared to go upstairs, none of us wanted to go.
This virus is not a tornado warning or a power failure that will quickly pass, but a global pandemic that has cost hundreds of thousands of lives worldwide, incalculable economic hardship and mental anguish for too many. We all want this virus to disappear. And yet, I'm surprised to find that I feel a little like my kids at the end of a tornado warning, dragging my feet up the stairs.
My world has contracted, but my relationships are growing stronger. Through bickering and laughing, wrestling and washing the dishes together, my kids are seeing one another as more than just siblings, but as people, even friends. On the mornings my husband doesn't have to work at the hospital, we sip hot coffee together and have unhurried conversations that don't revolve around logistics. I have fostered an intimate relationship with my refrigerator. I "jump around" with neighbors and host virtual meetups with far-flung family and friends.
I realize I am lucky. I have a home, an income and my health. I am aware that for many, there are no pros to this pandemic. I also know that my perspective could change at any minute: if there is a second wave of the virus that overwhelms the hospital where my husband works, if someone I love falls ill. My silver lining is privileged and precarious. But, precisely for this reason, I must do something with it.
For a brief flicker of time, all the lights were out in this pandemic. In between Daytona Beach spring break beach parties and armed protests at state capitals, the whole country was in the dark. But we were fumbling around together, and that made all the difference. Now we are scattered, divided and fatigued by the war effort. Shots are fired over whether or not to wear a mask. Bar owners in one county watch their life savings drain away as bartenders just an hour away are free to fill glasses. Even within communities and between friends, hairline cracks have begun to appear over how to rejoin the world. Our golden age of togetherness is coming to a close.
At the end of "Blackout," the lights go back on and life returns to normal — the sister dials the phone, dad resets the clock, mom reboots her computer. But, as the narrator suggests, not everyone likes normal. With a mischievous smile, the young boy flips the light off. The family gathers around the table by candlelight, playing the board game that was abandoned at the start.
I wonder what will happen to the magic once the lights go on. When business as usual resumes, will we recall what it felt like to hunker in with our family, to feel solidarity with our long-distance friends, and with the country as a whole? Will we look up from our tasks long enough to engage? As parents, will we take what we've learned in this down time to reevaluate our kids' busy schedules? Like the boy in the book, we can choose to flip the switch. But will we?
While it may have taken a global blackout to bring us together, it is up to us to carry the lessons we've learned into the light. As our state opens up, let's honor the people who have suffered from this virus by accepting its invitation to connect. Let's listen to one another and to ourselves, to the voice that tells us that some parts of normal aren't worth returning to. Let's give each other permission to switch off the lights when we need to, in order to shine a light on what matters most.
Lisa Reisig Ferrazzano, Ph.D., is a linguist, writer and Italian instructor at UW Continuing Studies.
Share your opinion on this topic by sending a letter to the editor to tctvoice@madison.com. Include your full name, hometown and phone number. Your name and town will be published. The phone number is for verification purposes only. Please keep your letter to 250 words or less.
Catch the latest in Opinion
Get opinion pieces, letters and editorials sent directly to your inbox weekly!