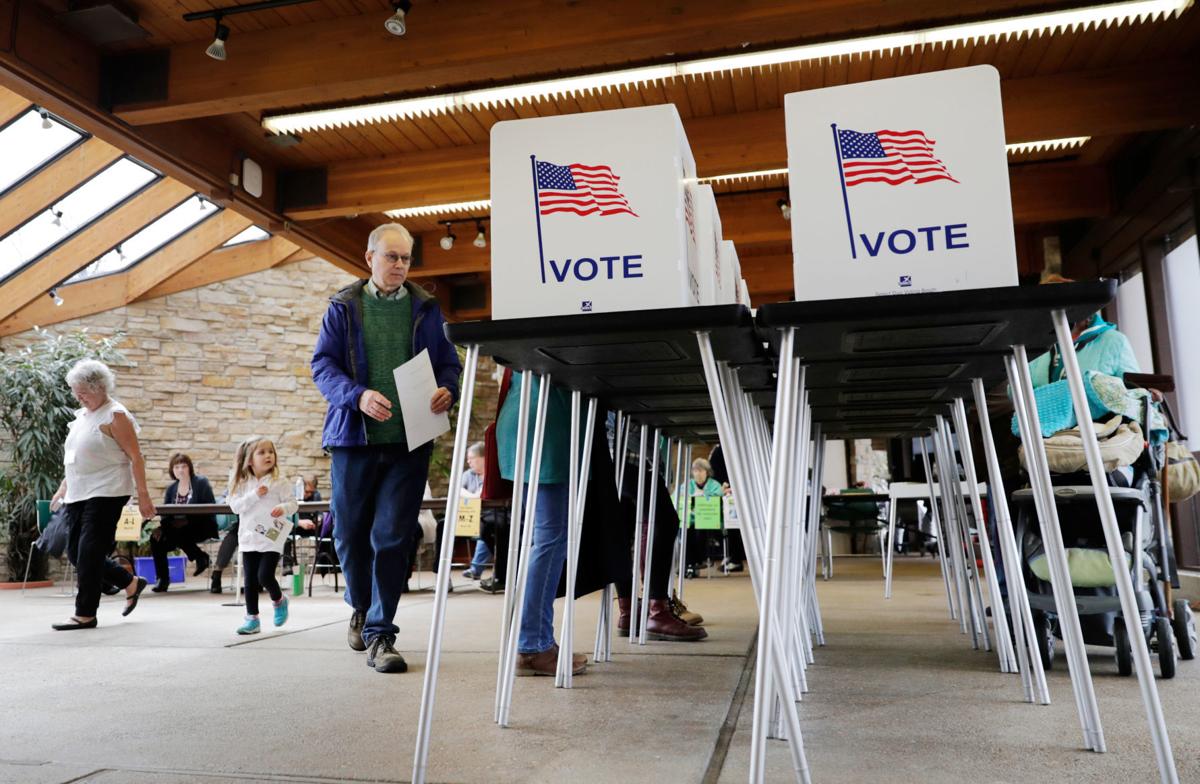 As Wisconsinites know, the margin in Wisconsin was razor thin in the 2016 presidential election, and the outcome was decisive for the nation.
Pundits have heaped credit or blame on Brad Parscale's digital ads, Russian interference, Hillary Clinton not coming back after Bernie Sanders won the primary, or Jill Stein holdouts. But one confidential report obtained by True North Research raises new and troubling questions about a self-proclaimed "independent" women's group that has claimed credit for Trump's win, which it likely hopes to replicate in 2020.
The report, titled "Analysis of the Effects of Information Quizzes on Policy Knowledge, Preferences, and Attitude Change in Wisconsin, Pennsylvania, and New York-19" was prepared by Shaw & Company Research for the Independent Women's Forum (IWF) and its 501(c)(4), Independent Women's Voice (IWV).
The Independent Women's Forum is a pay-to-play special interest group that launched in 1991 to help secure the confirmation of Clarence Thomas to the U.S. Supreme Court despite allegations of sexual harassment that threatened to end his nomination by President George H.W. Bush.
Despite having been active in Wisconsin since at least 2011, the group has largely managed to fly under the radar and avoid any real scrutiny thanks in part to its innocuous sounding name. As IWF President Heather Higgins, who also serves as the CEO of IWV, told major donors, "(b)eing branded as neutral, but actually having people who know know that you're actually conservative puts us in a unique position."
IWF's agenda, however, is anything but neutral. The organization and its political arm oppose the millions of American women who have spoken out through the #MeToo movement. It has tried to thwart efforts to pass family leave programs that would use a tiny payroll deduction to ensure you have income when you need to care for yourself or a loved one due to a serious illness. IWF has also attacked the Violence Against Women Act (VAWA) with the shocking claim that men — not women — are more likely to be victims of abuse.
Yet Shaw & Company Research's evaluation of IWF/V's work in Wisconsin suggests that the group's efforts to mask its extreme agenda through quizzes targeting independent and Republican-leaning women in Wisconsin may have moved the needle enough to tip the scales in favor of Trump.
Shaw's analysis argued, "had the IWF/IWV quiz information messaging not occurred, Trump would have received 215,840 fewer votes. Given that his ultimate margin in Wisconsin was 30,000 or so, this outreach clearly had an impact."
Heather Higgins would later go on to boast about these findings saying, "Had IWV's educational messaging not occurred Trump would have received an estimated 215,840 fewer votes in Wisconsin, the state completely written off by all the political professionals."
Overstating your impact is something of a tradition by political creatures, but the prospect of a D.C. group with little name recognition and even less donor transparency achieving even a fraction of its claims in our elections should give any reasonable person pause.
Wisconsin voters deserve to know who is funding IWF and its political apparatus, so they can see who is really pulling the strings and what their agenda really is.
They also deserve a level of transparency that allows them to determine whether the two groups' electoral programs — which were "conducted within the context of a massive field experiment" in the weeks leading up to the election and appear to have been funded primarily by the charity — were operating above board.
None of these questions can be answered until the IWF/V discloses its biggest funders who underwrote its effort to help Trump win in Wisconsin in 2016. Before the group deploys again, the press and public should demand answers about who is really funding IWF/V's 2020 outreach to independent women in Wisconsin and elsewhere to influence their votes.
After all, what little is publicly known about their funders indicates that these women's groups operate as a front for huge corporations and a few very wealthy men, whose interests are not the same as the needs and desires of the hardworking women and men of Wisconsin and their families.
Lisa Graves is executive director of True North Research.
Share your opinion on this topic by sending a letter to the editor to tctvoice@madison.com. Include your full name, hometown and phone number. Your name and town will be published. The phone number is for verification purposes only. Please keep your letter to 250 words or less.
Catch the latest in Opinion
Get opinion pieces, letters and editorials sent directly to your inbox weekly!