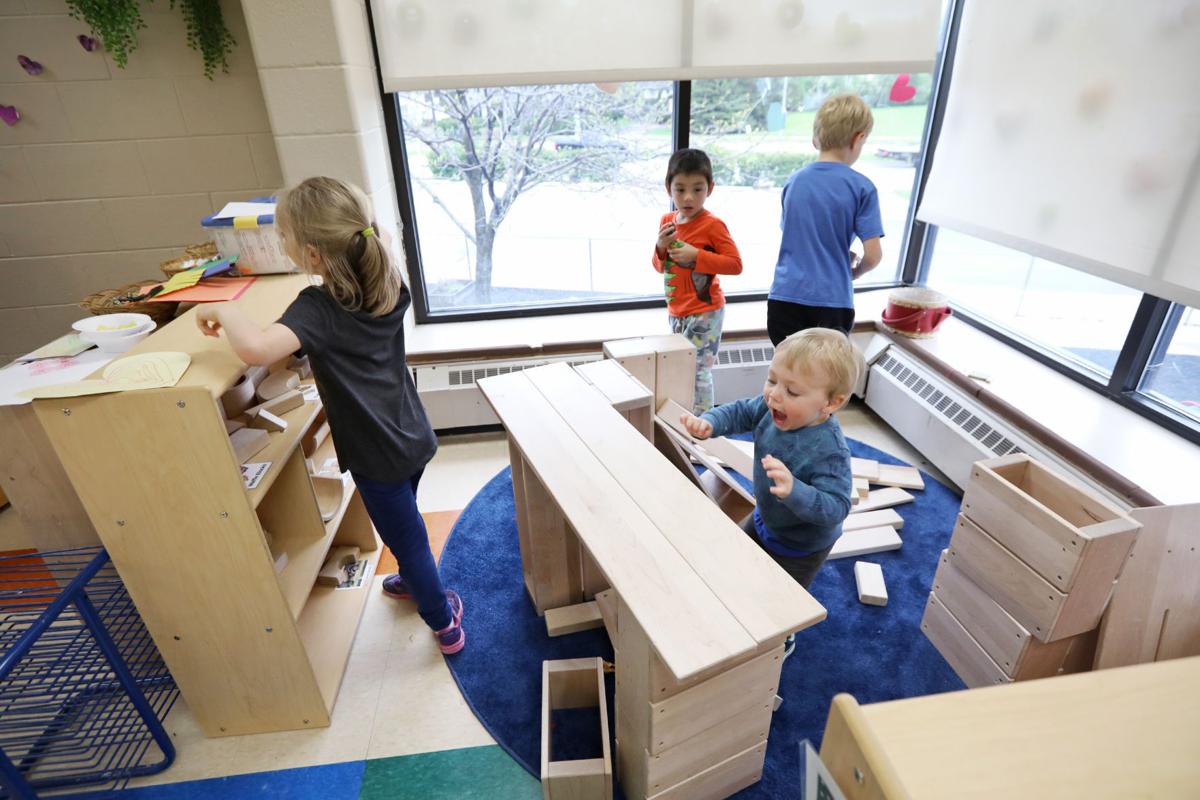 Last week, the Wisconsin Policy Forum reported the dire straits awaiting Wisconsin's early childhood industry ahead, with a quarter of Wisconsin counties reporting 50% or more of centers closed. As someone who has worked in the field for over a decade and raised two young children at the same time, these statistics aren't surprising. Our industry has struggled in silence for decades, buckling under low wages and near non-existent public investment.
Currently, the average wage for a Wisconsin child care worker hovers around $10 an hour, or just over $20,000 annually. And, Wisconsin parents pay a steep premium for child care: In the Badger State, one year of infant care costs more than a year at the University of Wisconsin. Why does this happen? It's the expensive result of long-time wage stagnation keeping child care providers' wages low and the absence of robust public investment causing families to over-bear the cost of child care.
And that was before the pandemic. Now, COVID-19 has shone a light on the importance of public investments in early childhood care. Finally, more people are starting to understand that supporting early childhood care impacts more than just the young children and families it directly serves. Robust investment, or the lack thereof, in early childhood care has a lasting impact on our education system, our economy, and long-term equity across our state. Child care providers teach the critical skills that ensure success in school and adulthood.
The long-term economic damage of ignoring the early childhood industry is not new. Before the pandemic, American businesses lost an average of $4.4 billion dollars annually to child care breakdowns — or, more simply, when lack of public investment shifts the cost of care disproportionately onto families — while American families lost nearly $30 billion annually in income.
The last point highlights perhaps the most important but least visible benefit of early childhood investment: equity. When child care breaks down, women and people of color pay the price. Notably, Nobel prize-winning economist James Heckman's research indicates that for every dollar publicly invested in quality early childhood care, $13 are returned in the form of lowered use of special education during schooling, as well as lowered use of social services and lower incarceration rates among adults. What's more, Heckman found that investment in early child care leads to a five-time increase in working mothers' incomes.
People of color across our state are more likely to live in poverty, be incarcerated, and struggle with chronic health problems. And, research indicates that public investment in early childhood can ameliorate all of these disparities. In fact, Heckman found that the achievement gap begins at birth, meaning that by the time many Wisconsin children enter kindergarten, they are already so far behind their peers that they may never catch up. If Wisconsin is serious about addressing the second pandemic of institutional racism, we must support early childhood care and specifically make investments that will benefit our parents of color.
Supporting the early childhood industry is always crucial, but especially so during a pandemic and recession. That's why Sen. Tammy Baldwin's Coronavirus Child Care and Education Relief Act (CCCERA) is so important — it would provide $430 billion "to address the national child care and education crises, and provide relief to students, families, schools and educators across the country during this pandemic." The bill also commits $50 billion dollars in dedicated funding for the early childhood industry. That is the kind of New Deal-era investment child care sorely needs.
On the other hand, President Trump does not understand the importance of investing in child care. All the president has done so far is call for schools to prematurely reopen — placing children and teachers at heightened risk — and refuse to adequately invest in strengthening child care. In short, by refusing to economically empower women and people of color during this recession and pandemic, President Trump has actively sided against our economic recovery.
That's why Wisconsinites need to contact our federal lawmakers and urge them to pledge support for Sen. Baldwin's legislation, and call upon President Trump to fight for current and future generations of Wisconsinites. If you care about education in Wisconsin, our children, the women and people of color who comprise a significant and crucial segment of our economy, and the future of our state: We need you to rise with us.
Early childhood educators have spent decades caring for Wisconsin's children and raising the Badger State's future leaders. Now, we need President Trump and his allies to care about us.
Kyra Swenson is an early childhood educator who has spent nearly 12 years supporting young children and families in the Madison area. Though the pandemic has forced her to step back from her classroom, she now spends her time doing advocacy work, helping bring to light the challenges faced by the field she loves.
Share your opinion on this topic by sending a letter to the editor to tctvoice@madison.com. Include your full name, hometown and phone number. Your name and town will be published. The phone number is for verification purposes only. Please keep your letter to 250 words or less.
Catch the latest in Opinion
Get opinion pieces, letters and editorials sent directly to your inbox weekly!