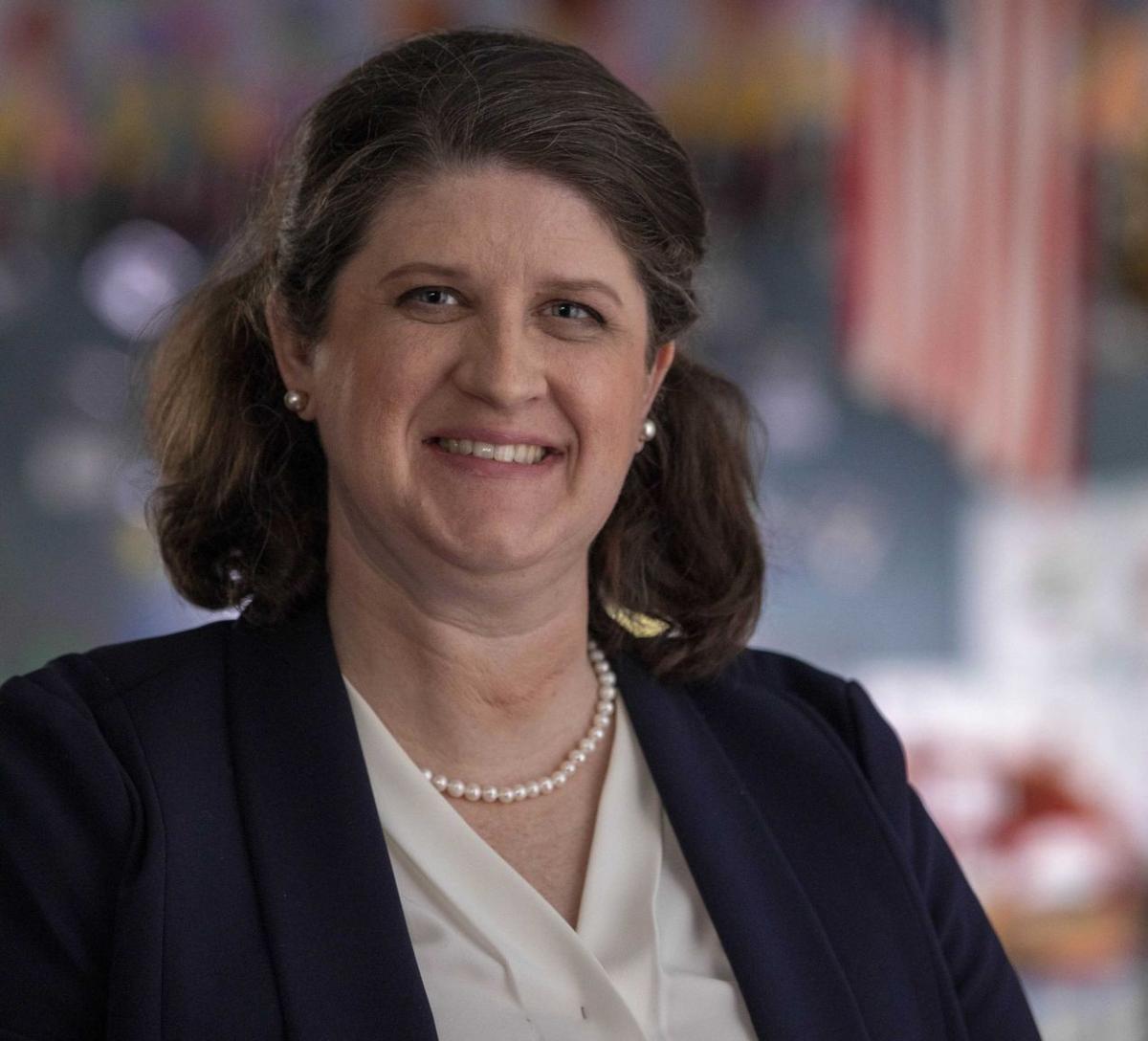 If you believe in public schools that give all our students a chance to succeed, and not just the rich and privileged few, you have a chance to do something about it on April 6. Vote for Jill Underly to become state superintendent.
Our state has created a bizarre and regressive system in which we pay for schools primarily through local property taxes. It rewards the well-off, and holds back students who come from less money. Underly wants above all to disrupt this system. For example, she supports creating a new funding formula that would mean every child has a chance to succeed — including via increases to aid given based on district enrollment numbers. Our schools need to be funded according to students' needs, not the value of their parents' properties.
She also advocates greater investments in special education and English Language Learner programs, creating equity for the often poorer districts with high needs in those areas. I'm particularly excited that Underly serves as superintendent for the rural Pecatonica Area School District. With this background she brings a special passion to addressing the challenges our rural students and schools face, from transportation costs to broad band internet access.
Our state Legislature's failure to invest adequately in our students has forced local communities more and more to beg for education money. In 2020, Wisconsin school referendums requested more money than at any other point in this century. Underly supports Gov. Evers' proposal to have the state once again commit to funding two-thirds of our kids' education costs, which would remove pressure on local communities to perpetually hold school referendums and increase their property taxes.
Unlike her opponent, Underly furthermore believes that our tax dollars should only be funding public education, rather than unaccountable voucher programs that educate the elite few. Public schools are the great equalizer in our society, and our tax dollars without exception should be used to fulfill that promise.
It's not only about funding, though. Underly champions policies that would make sure every student succeeds, including those in historically marginalized student populations. According to a report by the National Assessment of Educational Progress in 2019, Wisconsin has the widest "achievement gap" between Black and white students of any state in the country. Dr. Underly points out that fundamentally these aren't "achievement gaps" — they're opportunity gaps that reveal where students have been denied access to the support they need. Beyond funding formulas that support students in unfairly burdened districts, her vision for equity includes the creation of an equity officer empowered to hold "equity audits" to identify and help enact specific areas for improvement. She also supports a safe and healthy community for our LGBQT students, including mental health support for students who might be having issues related to their sexual identity.
Finally, Underly knows that great schools listen to their teachers and support staff, and do all they can to recruit and retain the best educators for our kids. Act 10 harmed public education, forcing teachers and support staff to leave the profession in droves because compensation could not support their families. It gave birth to our current teacher shortage, and the nightmare of high turnover rates that rob students of sustained educational relationships essential to their success. We need to improve teacher and support staff recruitment and retention by providing family-supporting salaries and a voice in decision-making. This is a priority for Underly. She doesn't just talk the talk on these issues, either. She walks the walk: under her leadership, by the end of this year the Pecatonica Area School District's minimum wage will be $15 an hour.
If we want a school system in Wisconsin that works for all of us, in short — one where students have great teachers and staff, and aren't penalized for living in lower-income areas, or being born into particular races or sexual identities — then the choice is clear. We need to vote for Jill Underly on April 6.
Kim Kohlhaas is the president of AFT-Wisconsin, a state federation of labor unions representing teachers and staff in our public schools.
Share your opinion on this topic by sending a letter to the editor to tctvoice@madison.com. Include your full name, hometown and phone number. Your name and town will be published. The phone number is for verification purposes only. Please keep your letter to 250 words or less.