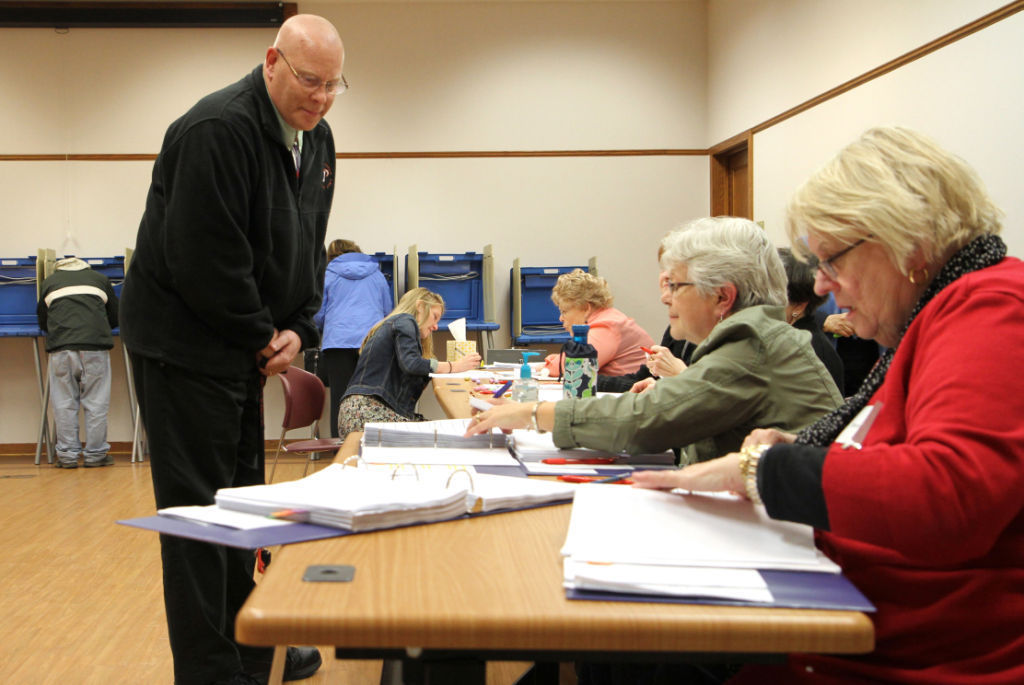 Efforts to verify Dane County's voting-machine output were still in their childhood for the 2015 elections. The Wisconsin Election Integrity Action Team conducted efficient, effective and routine citizens' audits that met nationally accepted standards for transparency, but because we hadn't yet found a professional statistician willing to work for free, they didn't meet validity standards. And Dane County Clerk Scott McDonell wasn't even trying to conceive an official process — he was on record that verification was "unnecessary and possibly contrary to statutes."
Since then, the citizens' audit process has grown to adolescence. A civic-minded statistician volunteered, and our March 12 public audit of the February election verified with 99 percent confidence that voting machines identified the correct Supreme Court primary winner. About 30 public observers were satisfied they could see every vote; they even participated in randomly selecting nine precincts at the start of the event. We also examined a suspicious result in one Madison precinct, where the voting machine saw no votes on 1.26 percent of the ballots, compared to only 0.14 percent among other machines. The public count satisfied everyone present that the machine total was accurate. An observer who knows registration requirements explained that a large elderly housing complex may explain the blank ballots, because homebound "permanent absentee" voters can maintain that status only as long as they return a ballot in every election.
As for official audits, McDonell's office may just have given birth to a county audit process! If you dig into the Dane County website, you can find a recent report of his close-to-the-vest efforts, beginning in December 2015, to devise his own system for verifying voting-machine output.
According to the report, he hired an experienced chief inspector (head poll worker) to develop a procedure for verifying two randomly selected voting machines. The process doesn't seem intended to achieve validity (no statistical justification for the sample size), transparency (no mention of citizen observers), or timeliness (it was done only after results had already been declared final). However, McDonell might be intending to make it routine after every election, so that thieves will know there's never a time when the figurative security cameras are turned off.
It seems to have been a difficult delivery. Because McDonell did not consult with an IT professional, the chief inspector experienced massive problems with the zipped digital-image files. The poor man stayed up all night manually extracting the images — a process that wasted time, was unpleasant, introduced error, and impaired the ability of the public to know that no one had tampered with the images. Lost ballot images threw off the results, so the audit itself had to be checked with a hand count of paper ballots.
Both the citizens' and county processes have two disabilities, which only the county clerk can resolve. The first is timeliness. Because of the risk of detecting errors when they can be corrected only by expensive and divisive litigation, most states that practice verification do it before results are declared final. Under current law, McDonell could swear in citizens to verify results under his supervision while the board of canvass performs its current functions. That would ensure no undetected electronic miscount is ever declared to be Dane County's final election result.
The second has to do with the integrity of the record. In regular auditing, safeguards that ensure no one has had a chance to alter the records are called "internal controls;" in election auditing, they're called "chain of custody." Citizens' groups cannot on their own prove that the digital ballot images have not been tampered with, and the county report documents a chain of custody that begins, unacceptably, eight days after the election.
So Dane County elections are now protected from undetected electronic miscounts by an adolescent citizens' audit process and a newborn county process. The older kid is willing and able to help the younger kid, if the younger kid's father will cooperate. We hope it will become as obvious to McDonell as it is to any sensible voter and concerned taxpayer that Dane County would be best served if the county clerk begins to collaborate with citizen efforts already under way. We could share the open-source ballot-viewing software that solves the IT issues he's struggling with (we've offered it multiple times), and we could stop doing citizens audits that have chain-of-custody limitations.
Meantime, voters can join in the fun of verifying election results — no joke, it really is fun to count votes from digital ballot images! The next verification event will be on Saturday, April 30, starting at 9 a.m., at Bethel Lutheran Church, 312 Wisconsin Avenue, just off the square in downtown Madison. Come at any time before 4 p.m.; we'll be counting votes for either the Supreme Court or one of the presidential primaries all day.
Karen McKim is coordinator of the Wisconsin Election Integrity Team.
Share your opinion on this topic by sending a letter to the editor to tctvoice@madison.com. Include your full name, hometown and phone number. Your name and town will be published. The phone number is for verification purposes only. Please keep your letter to 250 words or less.