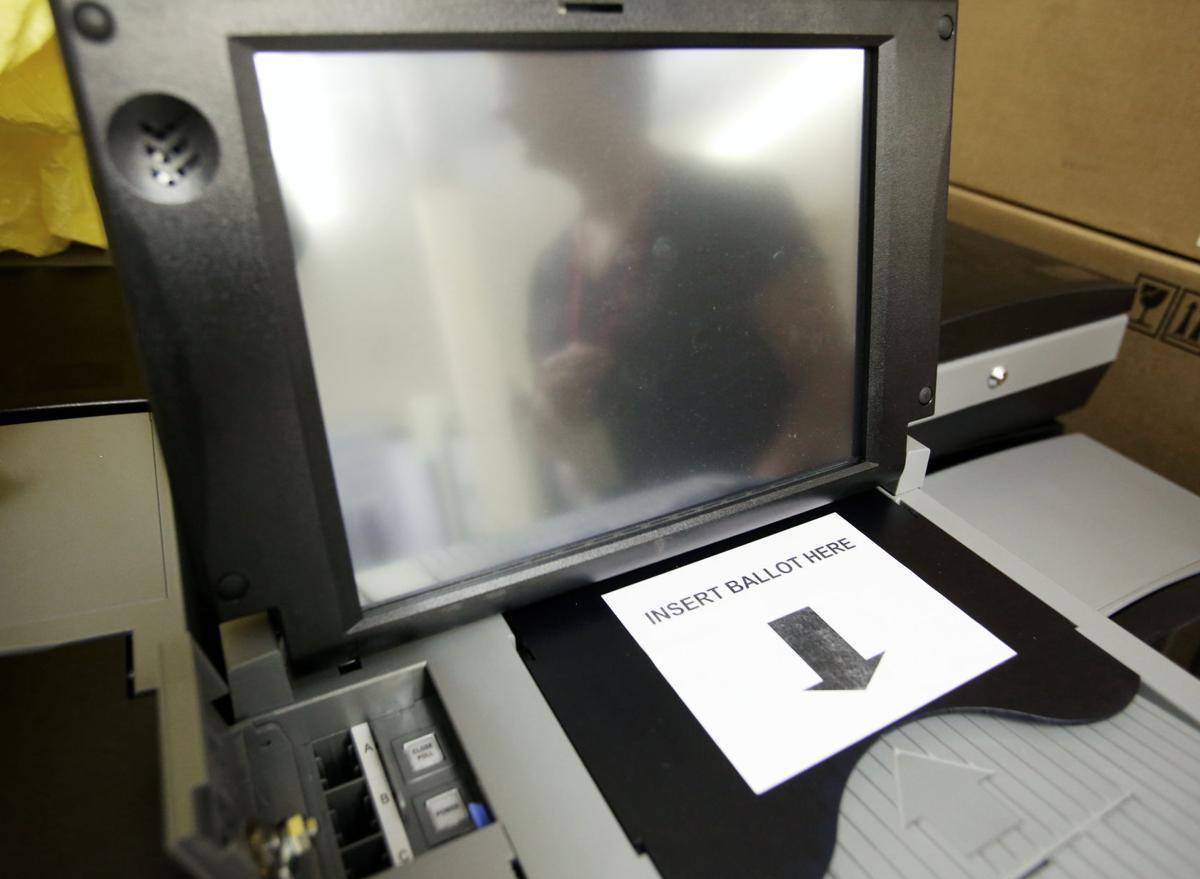 The request by the Green Party's Jill Stein and American Delta Party candidate Roque de la Fuente for a recount in Wisconsin's presidential race — now joined by the Clinton campaign — shouldn't come as a surprise. It is bizarre to allow unaudited computer output to pick our president. We have to stop imagining that a democracy-protecting fairy godmother safeguards our election results. We have to check. Until we routinely audit, we'll need recounts.
I am not interested in debating allegations of election fraud. We don't have to allege fraud to make bankers check that our ATM deposits were credited to the right accounts. We shouldn't have to allege fraud to make our election officials check that our votes were credited to the right candidates.
And if the recount finds no fraud, it won't mean it was useless or render future audits unnecessary. Banks don't consider their audits wasted effort if they find no fraud, and neither should election officials.
Voting machines need the same quality of security, testing, and auditing as ATMs — maybe more. But imagine the level of professional-caliber IT security provided to ATMs, and then imagine the level of security any local Wisconsin elections clerk can provide to our voting machines.
• No one knows the quality and reliability of Wisconsin's pre-election security and testing practices. Wisconsin's voting machines are managed by 1,851 municipal clerks and 72 county clerks. Few if any have professional-grade IT security expertise or the resources to hire any. The Wisconsin Elections Commission has neither the staff nor the authority to oversee the IT security practices of either the local election officials or the vendors who provide, maintain, and program our voting machines.
• Voting machines don't need to be hacked to produce miscounts. Inadvertent programmer errors and machine malfunctions could ruin results just as effectively as fraud.
• Voting machines don't need to be connected to the internet to be hacked. They are as vulnerable to insider manipulation as any other computer. Besides, no one knows whether they are connected to the internet because no local official inspects Wisconsin's voting machines for unauthorized wireless communications capability.
• Wisconsin's routinely unaudited voting-machine security practices and election results confront hackers and corrupt insiders with little risk of detection.
• Federal certification of our voting-machine software provides no ongoing protection against later hacks or errors in copying or updating.
• Pre-election testing cannot detect malicious software designed to work only on Election Day or prevent machine malfunction. And Wisconsin's pre-election testing is demonstrably unreliable, having failed to detect at least two programming errors within the past 10 years.
• The few post-election audits performed in Wisconsin are not designed to verify election outcomes. They are designed only to check the accuracy of a few isolated machines, only after election results have been declared final.
Wisconsin election officials are alone among this state's computer-dependent managers in demanding we trust their computers' output without receipts, audits, or verification. Until they adopt routine, rigorous verification practices, recounts will be necessary.
Karen McKim ran for Dane County clerk as an independent on the Nov. 8 ballot, on a platform of implementing 21st century election-administration methods, particularly for verifying election results. She was former coordinator of the Wisconsin Election Integrity Action Team.
Share your opinion on this topic by sending a letter to the editor to tctvoice@madison.com. Include your full name, hometown and phone number. Your name and town will be published. The phone number is for verification purposes only. Please keep your letter to 250 words or less.