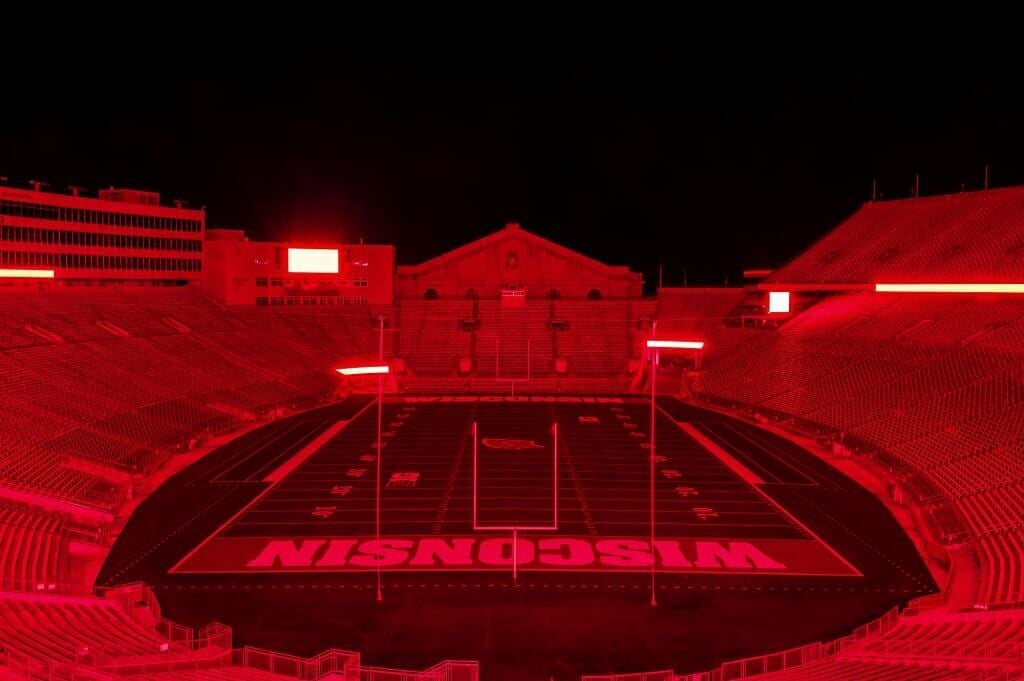 Barry Alvarez turned UW-Madison into a consistent winner and contender in Division I sports as a coach and athletic director. He put fans in seats, recruited successfully and dramatically raised the revenues of the athletic department, and the visibility of the university in general. He will go down in history as one of the greatest athletic directors of all time. This is not about him.
The times we live in, and the future in front of us, requires that UW-Madison and its athletic department (and other employers and beneficiaries of Black and Brown talent) hire a leader whose life's work not only qualifies them to lead a highly competitive sports franchise, but who has demonstrated they will be much more and do much more to embrace, support, engage with and promote the communities that its Black and Brown players come from.
Candidates for the athletic director position should also have a proven track record that shows they will be naturally inclusive of, and involved with, their Black and Brown players, during and after football as well (not just their first round draft picks).
I am not interested in UW-Madison hiring another athletic director who traverses the white community with consistency, passion and ease, while they make million-dollar salaries off of Black players whose communities and issues they largely ignore. When our talent is paying your salary and getting you special invitations to every country club and car dealership in the state, we shouldn't be left out.
We should also ask why so many of our Black athletic alumni who we celebrated on game days over the last several decades don't have any relationship with their alma mater after they are done with their sport. I was surprised to hear directly from former Black players how alienated they felt during and after football, basketball, soccer, volleyball, etc.
More importantly, it is time to stop passing over exceptionally qualified Black people for top jobs at UW-Madison, including in athletics. In its 160-plus year history, UW's leadership has shown us time and time again that white leadership is the only thing that really matters to them. My alma mater has such a poor track record of hiring and retaining Black people in top jobs that there is no way anyone could ever claim UW-Madison has shown favoritism in hiring towards us. In fact, the opposite is true. They have favored white candidates almost every time.
Why don't more white people affiliated with the university say more about this to change this? Are they comfortable with their status quo that has practiced leaving the rest of us sitting on the outside, always looking in? They want us in the game when we're making them money and bringing them joy from our ability to compete at a high level athletically, but they routinely keep us on the sidelines when they have to share the money, joy and responsibility of leadership with us. It's sad, and it sucks.
Why don't white people in our city and state make their complaints about the "most qualified" Black candidates being passed over, time and time again, known to our UW leadership? Do they really care, or are they so used to white people leading everything in this city and state that this is what they truly prefer — a power and leadership structure that values white leadership over everyone else?
UW-Madison is a marquee employer of white people. It always has been. It has perfected the hiring process that has cemented affirmative action that benefits white applicants for top jobs. When it comes to the rest of us, we get a few jobs here and there. These days must be over.
I am beyond tired of watching white people that a number of us Black and Brown folk can run circles around talent-wise, experience-wise and personally and professionally, get jobs we should be hired for ahead of them. I am also tired of raising children in a city that shows Black and Brown children and youth, over and over again, year after year and decade after decade, that they must be white to get ahead and be truly included in this city and across our state. And I am done with accepting white folks' excuses about why the status quo that almost exclusively benefits them remains firmly intact.
Why are there so many white (mostly male) CEOs of major companies in Madison? Why are so many of their leadership teams devoid of Black and Brown talent? It's 2020, and when you open InBusiness magazine, almost all you see are white faces. This does not reflect our broader community at all.
Why don't more white people speak up about this imbalance and unfair advantage of opportunity and leadership? Or again, are they comfortable with their own status quo because it consistently benefits them over the rest of us?
Kaleem Caire is the founder and CEO of One City Schools and a UW-Madison alumnus.
Share your opinion on this topic by sending a letter to the editor to tctvoice@madison.com. Include your full name, hometown and phone number. Your name and town will be published. The phone number is for verification purposes only. Please keep your letter to 250 words or less.
Catch the latest in Opinion
Get opinion pieces, letters and editorials sent directly to your inbox weekly!