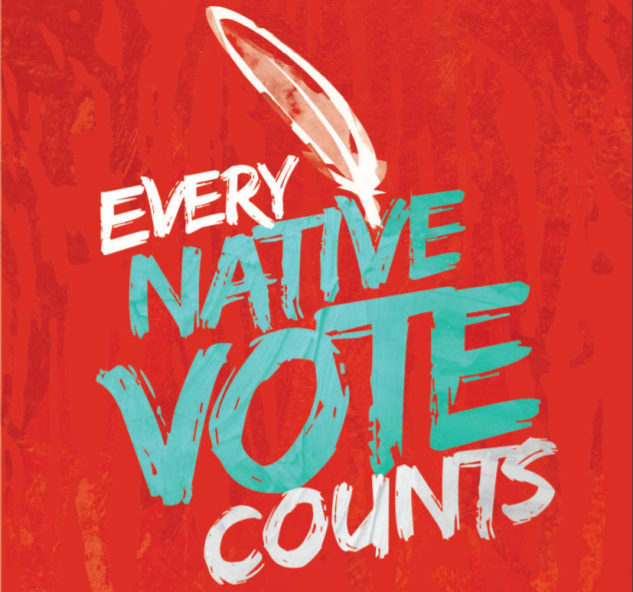 Wisconsin has 72 counties, and several of them provided the Democratic ticket of Joe Biden and Kamala Harris with lopsided margins that helped them carry the state on Nov. 3. Urban Milwaukee County, where organizers mobilized working-class support from multi-racial, multi-ethnic neighborhoods, provided the Democrats with 69% of the vote. Dane County, home to state employees, students and diverse urban and suburban voting blocs, delivered 75.5% support.
But, while the numbers from Madison and Milwaukee were striking, those counties did not provide the highest level of backing for Biden and Harris.
The top percentage for the Democrats came from Menominee County in northeastern Wisconsin. Eighty-two percent of voters there backed the Biden-Harris ticket.
Menominee County also saw the largest swing of any county in the state, from the 2016 election to 2020 election, toward the Democrats.
What distinguishes Menominee County is that it shares coterminous boundaries with the Menominee Indian Reservation. The latest U.S. Census estimates identify 82% of the population as Native people. And, like a number of other predominantly Native American counties nationwide, it voted overwhelmingly for the Democrats this year — as did precincts with substantial Native populations in other northern Wisconsin counties that backed Biden and Harris, such as Ashland, Bayfield and Douglas.
That's a big deal because, in Wisconsin, close finishes are the norm. The state, which backed the Republican ticket of Donald Trump and Mike Pence by 22,748 votes, flipped to the Democratic column this year by just 20,546 votes.
There is plenty of credit to go around for this year's Democratic win. But Brandon L. Yellowbird Stevens, the vice chair of the Oneida Nation who has analyzed voting data from counties with substantial tribal communities, said, "It's a safe assumption that we played a big part in that victory."
He's not alone in this assessment. Reviewing results from around the country as part of an assessment of "how Indigenous voters swung the 2020 election," High Country News' Anna V. Smith explained, "Wisconsin, a closely watched swing state, went narrowly for Biden by around 20,500 votes. There, the Indigenous population is 90,189 people as of 2018. Wisconsin counties overlapping the lands of the Bad River Band of Lake Superior Chippewa, the Menominee Tribe and the Stockbridge-Munsee Band of Mohicans show that voters there helped tip the count to a Democratic majority. Menominee County, which overlaps the Menominee Tribe's reservation, voted for Biden 82%, compared to the state as a whole at 49.4%."
Noting an embarrassing CNN exit poll graphic that identified 2020 voters as "White… Latino… Black… Asian" and "Something Else," Indian Country Today observed, "As the National Congress of American Indians has noted, lack of data often renders Native people invisible to media and governmental agencies, thus relegating us to an 'Asterisk Nation' rather than a data point."
"But," the publication added, "it may be that the asterisk, something-else nation is playing an important role in driving the 2020 election outcomes. Nowhere is this more apparent than in Wisconsin, where Natives compose 1.5% of the voting population. The Associated Press declared Joe Biden the winner in Wisconsin by about 20,500 votes; that's a bit less than 1% of the state's voters."
There was a concerted nonpartisan effort in 2020 to increase participation by Dee Sweet and the Wisconsin Native Vote project, which was supported by Wisconsin Conservation Voices, and by grassroots organizing projects such as Menikanaehkem, which worked with members of the Menominee Indian Tribe of Wisconsin to boost voter turnout.
Wisconsin also got attention from Native Vote, the nonpartisan campaign initiated by the National Congress of American Indians, which has a history of "working closely with regional organizations, tribal governments, and urban Indian centers to create a strong and permanent infrastructure for election training that highlights voter registration, election protection policies, and voter and candidate education." This year, the group's slogan was "Every Native Vote Counts." The results from counties across northern Wisconsin, and from urban centers with substantial Native populations, have put an exclamation mark on that message.
John Nichols is associate editor of The Capital Times. jnichols@madison.com and @NicholsUprising. 
Share your opinion on this topic by sending a letter to the editor to tctvoice@madison.com. Include your full name, hometown and phone number. Your name and town will be published. The phone number is for verification purposes only. Please keep your letter to 250 words or less.
Catch the latest in Opinion
Get opinion pieces, letters and editorials sent directly to your inbox weekly!