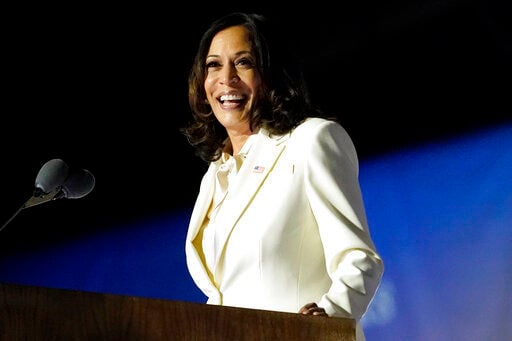 No Wisconsinite has ever been elected to the presidency or the vice presidency. But, as of yesterday, two former residents of Madison will have served as vice president.
The first was Dick Cheney, a University of Wisconsin doctoral student in political science from 1966 to 1968 who interned with moderate Republican Gov. Warren Knowles. Before finishing his degree, Cheney left for Washington, where he became an aide to one of the most liberal Republicans to represent Wisconsin in the modern era, Oshkosh's Bill Steiger. In short order, however, he cut the Wisconsin tie, hooked up with Donald Rumsfeld, and embraced the neoconservative dogmas that would define his tenure as a congressman from Wyoming, George H.W. Bush's secretary of defense and George W. Bush's Iraq War-cheerleading vice president.
Cheney rarely returned to Madison, the city where he lived initially on the near South Side, in an apartment near Penn Park, and later at 704 Eagle Heights, with his wife Lynne and their young daughter, Liz. Yes, that Liz Cheney.
Elizabeth Lynne Cheney was born July 28, 1966, at the old Madison General Hospital, immediately assisting her father in one of his primary projects of the time: collecting deferments to avoid the Vietnam War draft. She would later adopt her father's right-wing politics, get elected to his old U.S. House seat representing Wyoming and rise to the position of House Republican Conference Chair — in which she emerged as arguably the party's most unexpected critic of President Trump.
After Trump supporters stormed the U.S. Capitol on Jan. 6, Liz Cheney declared, "The president of the United States summoned this mob, assembled the mob, and lit the flame of this attack. Everything that followed was his doing. None of this would have happened without the president. The president could have immediately and forcefully intervened to stop the violence. He did not. There has never been a greater betrayal by a president of the United States of his office and his oath to the Constitution."
She was one of 10 Republicans who voted last week to impeach Trump — one of the rare votes on which she sided with Madison's current congressional representative, progressive Democrat Mark Pocan.
Trump's trial for high crimes against the republic will take place after he leaves office, in a Senate where the new president of the chamber will be Kamala Harris — the second former Madison resident to serve as vice president.
"When I was five, my family moved to Madison, where my father got a job teaching economics at the University of Wisconsin and my mother worked as a breast cancer researcher," Harris, who lived on the near west side with her parents and her younger sister, Maya, wrote in an op-ed last year.
Her parents separated and eventually divorced. The California-born Harris returned with her mother, Shyamala Gopalan, to her home state, while her father, Donald Harris, remained at the UW until the early 1970s when he became an economics professor at Stanford.
Kamala Harris has been a more frequent visitor to Madison than Dick Cheney, and has spoken a number of times about her ties to the city and to the state of Wisconsin. When she campaigned for Wisconsin Sen. Tammy Baldwin, who was born in Madison four years before Liz Cheney, Harris announced to a crowd at Bos Meadery: "Little-known fact: I lived in Madison. My parents taught at the University of Wisconsin-Madison for a brief moment in time and I was five years old and lived in Madison, Wisconsin. I was a native!"
Harris will be focused for the next few years on serving as Joe Biden's vice president. But she'll eventually be a frontrunner for the Democratic presidential nomination, either in 2024 (if Biden chooses not to seek a second term) or in 2028.
She's not the only Democrat with Madison ties who will be stirring presidential speculation in coming years. Stacey Abrams, whose role in organizing the voter turnout boosts that flipped Georgia to the Democrats in the 2020 presidential race and a pair of Jan. 5 U.S. Senate runoffs, has achieved heroic status in the eyes of Democrats nationwide. She's got a good chance of being elected governor of Georgia in 2022 and, at age 47, Abrams is likely to be on Democratic shortlists for president and vice president for years to come.
"I was born in Madison, Wisconsin, before my family moved South," recalled the voter-rights champion, whose mother was studying for a master's degree in library science at the University of Wisconsin when Abrams was born on Dec. 9, 1973. "For three years of my life, I lived in Wisconsin and I remember two things; I remember cheese curds and I remember being cold."
Abrams's younger sister, federal Judge Leslie Abrams Gardner, was also born in Madison. Her father, a college track star, once tried out for the Green Bay Packers. Both of her parents, the Rev. Robert Abrams and the Rev. Carolyn Abrams, became United Methodist pastors in Mississippi and then Georgia. Yet, Stacey Abrams has remained highly engaged with Wisconsin, keeping a close eye on voting rights issues in the state. When we discussed her work with the group Fair Fight recently, she spoke about her frustration at the refusal of Republican legislators and the conservative majority on the state Supreme Court to delay Wisconsin's 2020 spring election — as other states had — because of the coronavirus pandemic.
"It was horrifying. It was anti-American. It was mean and callous. But it was also an example of how vital the work that not only Fair Fight 2020 but other organizations are doing, how vital it is to our nation's future," said Abrams, who noted that she still has family members who live in Wisconsin. And, of course, that she was calling out the Republicans "as someone born in Wisconsin."
John Nichols is associate editor of The Capital Times. jnichols@madison.com and @NicholsUprising. 
Share your opinion on this topic by sending a letter to the editor to tctvoice@madison.com. Include your full name, hometown and phone number. Your name and town will be published. The phone number is for verification purposes only. Please keep your letter to 250 words or less.