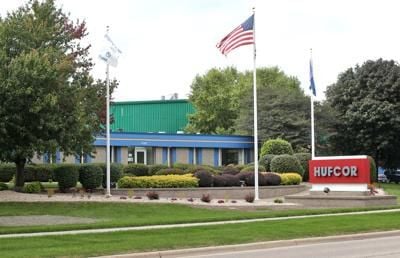 The story of Wisconsin and other Great Lakes states over the past three decades has been one of deindustrialization. Cynical politicians from both parties claimed that "free trade" agreements would bring jobs and prosperity. But that was always a lie. The North American Free Trade Agreement and similar deals were crafted by Wall Street interests to enrich investors at the expense of workers, communities and the environment.
As part of a global race to the bottom presided over by Democratic and Republican presidents, once thriving industrial centers have been hollowed out as production has been offshored to wherever wages are lowest and environmental protections are weakest. Janesville has been hit particularly hard. Over the several years, the southern Wisconsin city of 64,000 has lost iconic employers such as General Motors and Parker Pen — and thousands of family-supporting union jobs.
Yet Janesville has remained a manufacturing town.
Now, however, another iconic employer is threatened. In 2017, one of the city's oldest manufacturing firms, Hufcor, was taken over by OpenGate Capital, a Los Angeles-based private equity firm. OpenGate has a record of dismembering factories with heartless disregard for workers and communities, a process that has come to be known as "vulture capitalism." Last month OpenGate announced it would end production of movable doors and room partitions in Janesville as part of an expected shift of operations to Mexico. OpenGate plans to permanently lay off 166 workers, many of whom have spent decades building the company's reputation — and keeping it profitable.
Hufcor workers and their union, Communications Workers of America Local 84811, are fighting to keep the jobs in Janesville and to maintain a local manufacturing legacy that goes back to when the Hough Shade Corp. started in 1900.
They are not standing alone in this struggle.
I've joined dozens of Wisconsin political, civic, labor and religious leaders in signing an appeal to OpenGate CEO Andrew Nikou to reconsider the plan to cease production in Janesville. The appeal, which will appear in the Los Angeles media, reminds Nikou that Hufcor has "survived the Great Depression, multiple recessions and two pandemics."
"Yes," it acknowledges, "like many businesses, Hufcor has recently suffered from disrupted supply chains and a downturn in hotel and convention center construction. But as you know, those are temporary setbacks, and the future is bright, not bleak."
Hopefully, the appeal will inspire a change of heart on Mr. Nikou's part.
On the chance that it does not, however, the appeal explains that, "OpenGate's strategy of maximizing profits without regard to the social cost is a prime example of the need for the U.S. Congress to enact the Stop Wall Street Looting Act, sponsored by Wisconsin's 2nd Congressional District's Representative Mark Pocan and our U.S. Senator Tammy Baldwin."
Baldwin, who met recently with HUFCOR workers, describes OpenGate as "an out-of-state, predatory private equity firm that has a history of shutting down businesses in Wisconsin and laying off workers."
While she promises to do everything in her power to help those workers, the senator adds that, "it's clear to me we need to do more to fundamentally reform the private equity industry and take legislative action in Congress to rip up the predatory playbook that they are using to leave workers with nothing but pink slips and lost livelihoods."