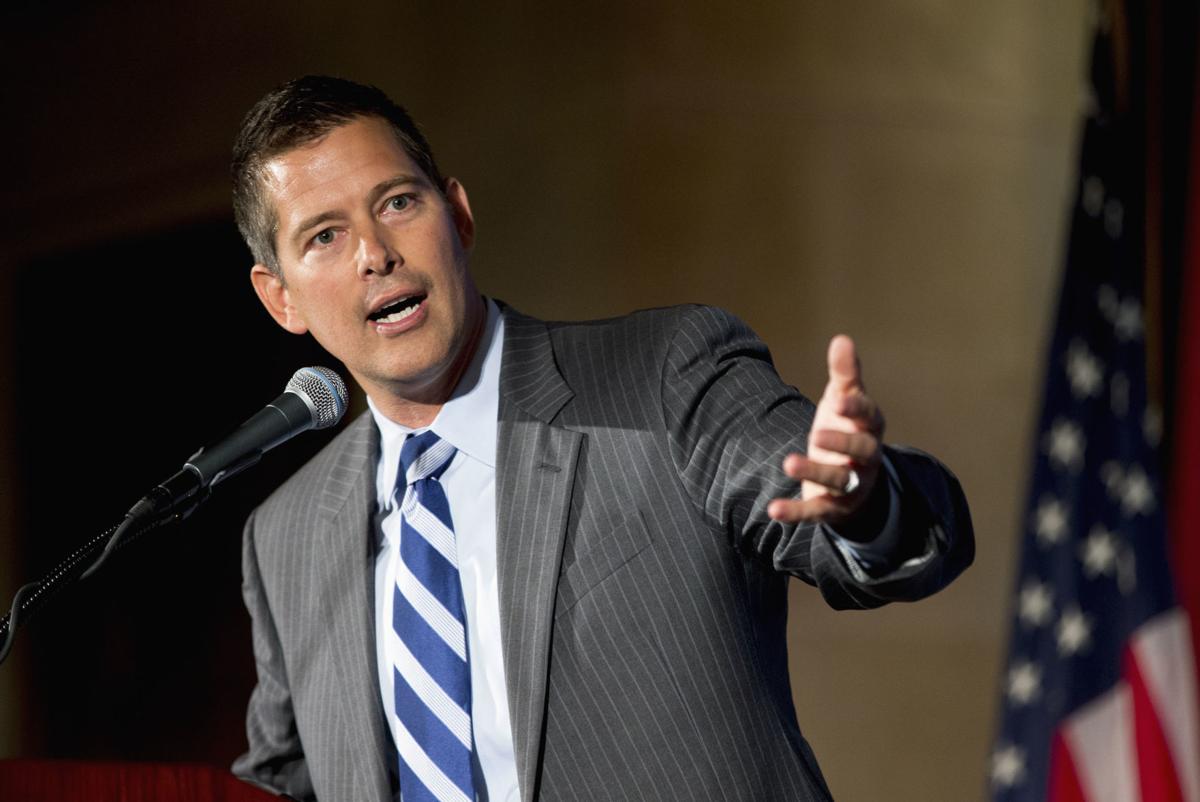 Sean Duffy is best known as the congressman who, in front of a working-class audience, complained about how he was struggling to pay his bills on a $174,000-a-year salary, and then started griping about his federal health care benefits.
The former reality TV star has always seemed a little overwhelmed by his job. But he has finally found a way of managing things.
Instead of representing all of the almost 700,000 people who live in northern Wisconsin's Ashland, Barron, Bayfield, Burnett, St. Croix, Chippewa, Clark, Douglas, Florence, Forest, Iron, Jackson, Juneau, Langlade, Lincoln, Marathon, Monroe, Oneida, Polk, Price, Rusk, Sawyer, Taylor, Vilas, Washburn and Wood counties, Duffy has decided to represent a man who doesn't even live in the district: Donald Trump.
That became obvious last week, after the president threw his latest temper tantrum. Angered by the fact that he now faces multiple investigations by House committees into legal and constitutional abuses of his position, Trump announced that he was going on strike. He stormed out of a meeting with House Speaker Nancy Pelosi, D-California, and Senate Minority Leader Charles Schumer, D-New York, where the group was supposed to discuss infrastructure investment. According to The Washington Post, the president "declared he could not work with Democrats on legislation while House investigations continue." Then he called Pelosi "Crazy Nancy," called Schumer "Cryin' Chuck," and accused former FBI director James Comey and former acting FBI director Andrew McCabe of treason.
Duffy's reaction to the total meltdown of his party's president should have been to encourage Trump to calm down and get back to work on infrastructure plans that are vital for rural Wisconsin. Instead, the congressman raced to the nearest television studio to defend the president's behavior. In a strange, sputtering performance that would have gotten him kicked off his old MTV show, Duffy characterized investigations into Trump's wrongdoing as "total bogus" and "all political charade."
"Let's get beyond the business of politics," chirped Duffy. "Let's work for the American people."
CNN host Chris Cuomo stopped Duffy in his tracks. "If that's what you want to do, then you must not like what the president had to say today — him saying: let's do infrastructure OR investigations."
Referencing past presidents who kept working with Congress — and getting things done — even as they faced impeachment inquiries, Cuomo pointed out that: "Nixon didn't say that. Clinton didn't say that."
Refusing to acknowledge the reality that Cuomo was spelling out, Duffy announced that "it was actually Nancy Pelosi who blew this meeting up" and claimed the House Speaker "will not work with (the president) on infrastructure."
That was not one lie but two. Trump walked out of the meeting and started calling people names, even as Pelosi kept saying that if Trump would just calm down, "I'll be happy to work with him on infrastructure, trade and other issues."
Trump was out of control. Yet, Duffy was portraying him as a statesman.
If Trump were standing naked in the Rose Garden, Duffy would claim the emperor was fully clothed.
Share your opinion on this topic by sending a letter to the editor to tctvoice@madison.com. Include your full name, hometown and phone number. Your name and town will be published. The phone number is for verification purposes only. Please keep your letter to 250 words or less.