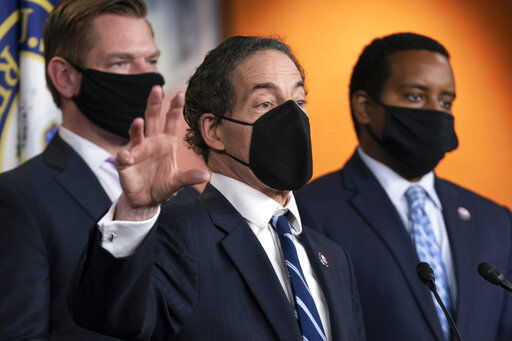 Milwaukee County Circuit Judge Max Raskin was a giant of the Wisconsin judiciary. He never served on the state Supreme Court — but from his place on the Milwaukee County Circuit Court bench, Raskin manifested a regard for the U.S. Constitution that was so sincere, and so majestic in character, that young lawyers would linger in his chambers in the turbulent last days of the 1960s to gain insight and inspiration from an elder who stood on the right side of history.
A juror, sitting for a trial over which Judge Raskin presided during that period, was moved to memorialize the jurist in a poem that began:
From high behind the judge's bench,
His great stone face is stern of style,
And yet how wondrous to see
His eyes and lips light to smile.
How reassuring that we see
While justice must be cold in part,
It is administered by one
Who has a warm and tender heart. 
Born in Latvia just after the turn of the last century, Max Raskin understood the Constitution as a bulwark against injustice and tyranny. It underpinned a system that, at its best, allowed the child of working-class Jewish immigrants to obtain a law degree before he was 25 and to win election as the city attorney of a great American metropolis before he was 30.
Raskin embraced the egalitarian sensibility of his friend and ally Milwaukee Mayor Dan Hoan, the long-serving socialist who once refused to greet the visiting king of Belgium because, Hoan said, "I stand for the common man; to hell with kings."
As Milwaukee's city attorney and an appointed and elected judge, Max Raskin nurtured a deep faith in the principle that America's promise would only be realized as "a nation of laws, not men."
Americans saw that same faith on display last week, when the judge's great-nephew, Maryland Democratic Congressman Jamie Raskin, led the prosecution of Donald Trump in the former president's impeachment trial.
Every bit as warm, witty and wise as his great uncle — and as his Milwaukee-born father, Marcus — Jamie Raskin made the case for presidential accountability with equal measures of grace and brilliance.
That brilliance was fully on display on the first day of the trial, when Raskin was called upon to defend the constitutionality of the process.
"Because I've been a professor of constitutional law for three decades, I know there a lot of people who are dreading endless lectures about the Federalist Papers here. Please breathe easy," he began. "I remember well W.H. Auden's line that 'a professor is someone who speaks while other people are sleeping.' You will not be hearing extended lectures from me because our case is based on cold, hard facts. It's all about the facts. President Trump has sent his lawyers here today to try to stop the Senate from hearing the facts of this case. They want to call the trial over before any evidence is even introduced. Their argument is that if you commit an impeachable offense in your last few weeks in office, you do it with constitutional impunity. You get away with it. In other words, conduct that would be a high crime and misdemeanor in your first year as president, in your second year as president, in your third year as president, and for the vast majority of your fourth year as president, you can suddenly do in your last few weeks in office without facing any constitutional accountability at all."
"This," he said, "would create a brand-new 'January exception' to the Constitution of the United States of America. A January exception. Everyone can see immediately why this is so dangerous. It's an invitation to the president to take his best shot at anything he may want to do on his way out the door, including using violent means to lock that door. To hang onto the Oval Office at all costs and to block the peaceful transfer of power. In other words, the January exception is an invitation to our founders' worst nightmare."
Raskin's argument had the benefit of being true. Yet, what made it so powerful was the congressman's determination to infuse it with history, logic and passion for the rule of law.
"If we buy this radical argument that President Trump's lawyers advance, we risk allowing Jan. 6 to become our future. What will that mean for America? Think about it. What will the January exception mean to future generations if you grant it? I'll show you," he said, before displaying a shocking video that Trump incited with his call for supporters to "fight like hell" to overturn the result of the 2020 presidential election.
"Senators," Raskin said, "the president was impeached by the U.S. House of Representatives on Jan. 13 for doing that. You ask what a high crime and misdemeanor is under our Constitution? That's a high crime and misdemeanor. If that's not an impeachable offense, then there is no such thing. If the president's arguments for a January exception are upheld, then even if everyone agrees that he's culpable for these events, even if the evidence proves, as we think it definitively does, that the president incited a violent insurrection on the day Congress met to finalize the presidential election, he would have you believe there is absolutely nothing the Senate can do about it. No trial. No facts. He wants you to decide that the Senate is powerless at that point. That can't be right."
Jamie Raskin won that argument. The Senate voted to go ahead with the trial. And Raskin and his team secured the largest and the most bipartisan vote for the conviction of an impeached president in American history. Seven Republicans joined 50 Democrats in voting to convict Trump. That was not enough to secure the 67-vote super majority required to formally hold the 45th president to account. But history will recognize that Raskin defended the Constitution as ably as any member of Congress in the long history of the republic.
Jamie Raskin served his country well, and, yes, he did Max Raskin proud.
John Nichols is associate editor of The Capital Times. jnichols@madison.com and @NicholsUprising. 
Share your opinion on this topic by sending a letter to the editor to tctvoice@madison.com. Include your full name, hometown and phone number. Your name and town will be published. The phone number is for verification purposes only. Please keep your letter to 250 words or less.