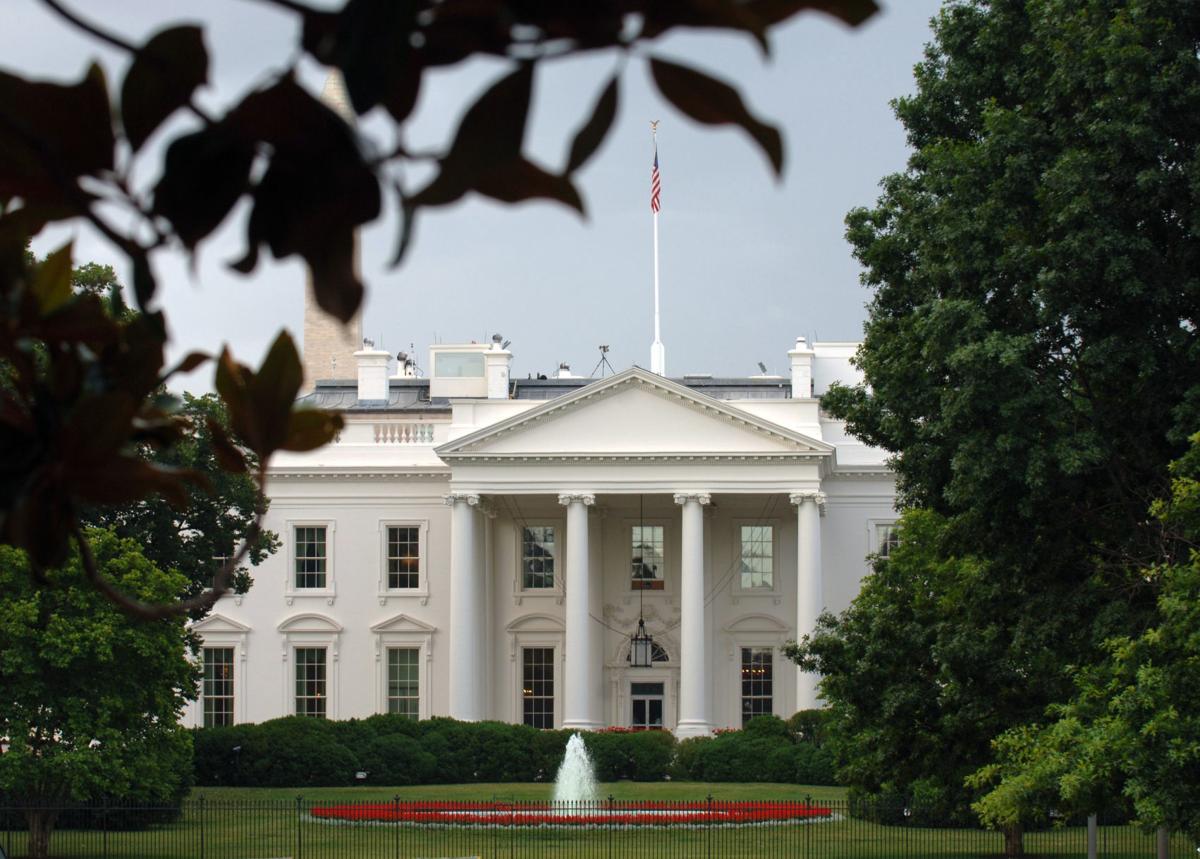 There is a lot we don't know about COVID-19, but there is no doubt there was a gross lack of leadership in Washington.
Evidence is clear that contrary to what some have said about "no one knew" the COVID-19 virus was headed our way and that it "suddenly came out of nowhere," the government was, in fact, warned by such leaders as George W. Bush, Barack Obama and Bill Gates, and agencies including the CDC and CIA of what might be coming. For inexplicable reasons, Washington was asleep at the switch in terms of being prepared, and was exceedingly slow to respond. It is very much worth knowing exactly what happened so we can take steps to eliminate deficiencies in the system and craft a plan to avoid repetition. When South Korea — or any country for that matter — does a significantly better job of dealing with a pandemic than the U.S., something is seriously wrong and needs to change.
Right now, one thing we know for sure is that in less than eight months we will elect a president. Nov. 3 will come. Whether in-person, by mail, or other means — we will decide who we wish to be in the White House for the next four years. Given the legitimate laser focus on fighting the pandemic, it is easy to forget that.
Doing so would be a tragic mistake. While we obviously must keep one eye on COVID-19, we must keep the other eye on what's at stake in November and beyond, and specifically on how to solve the problems that are being put on hold during this time of distraction. The problems are big, and left unsolved, could pose as serious a threat to the long-term well-being of our country as does COVID-19.
Hopefully soon we will be back to dealing with such now-rarely-mentioned dangers as climate change — which some have even called "the next pandemic" — the threat of a nuclear disaster, our crumbling infrastructure, and the failing health care system, among others. Those may seem insignificant today, but they are not going away. Indeed, none of the problems America faced before COVID-19 are going away. The temporary paralysis caused by our focus on COVID-19 is only making them worse.
That's why it is so important that who we elect in November has a specific plan to address the big issues we face. We need a strategy. The next president — whether it is the current one or his opponent — must articulate specific and practical solutions — ones which can generate support among Republicans, Democrats and independents.
And like the doctors and other health care professionals dealing with COVID-19, our would-be president must base his plans on facts and data, not wishful thinking or blind loyalty to rigid political ideologies.
That's what good government means. In terms of human life, opportunities squandered and economics, we are paying an incalculable price for the bad government that kept its head in the sand and denied the threat of COVID-19 for the important months of December, January, February and half of March. By any definition it is a debacle. If we have learned anything during the COVID-19 pandemic, it is that good government matters.
But the responsibility to fix things does not rest solely with politicians. Every citizen has an obligation to pay attention to what candidates are proposing and promising, and to think carefully about whether their ideas make sense. What does a candidate believe? Why does he believe it? Where does he plan to take the country and how does he plan to get us there?
Simply put, citizens should demand candidates present us a competent plan for the future.
To make the right choice in November, we must be well informed.
Eventually, COVID-19 will be behind us. It is critical to think now about what kind of country we will have when it is. No matter how seemingly great a threat is — including World Wars — countries always bounce back, and those that do so quickest and with the best results are those that have not lost sight of the long-term big issues they will face when the crisis is over.
Think for a moment how much progress we could make if we approach our other threats with the same sense of urgency, unity, and determination to succeed as we are in defeating COVID-19. It won't be easy or pleasant, but it's not supposed to be. Tough problems sometimes require tough solutions. Certain things have to be done. There is simply no choice. It is up to us to elect the person who has the courage, vision and wisdom to make those tough decisions, explain them, and then get on with the business of fixing the country. Those who would be president should be discussing that now, even in the midst of the fight against COVID-19.
Fighting COVID-19 and planning for the future are not mutually exclusive.
History has taught us that, even in the most challenging times, the only thing worse than ignoring the present is forgetting about the future. That's what leadership is all about.
John Burke is the president of Trek Bicycle and author of the "Presidential Playbook 2020: 16 Nonpartisan Solutions to Save America."
Share your opinion on this topic by sending a letter to the editor to tctvoice@madison.com. Include your full name, hometown and phone number. Your name and town will be published. The phone number is for verification purposes only. Please keep your letter to 250 words or less.
Catch the latest in Opinion
Get opinion pieces, letters and editorials sent directly to your inbox weekly!