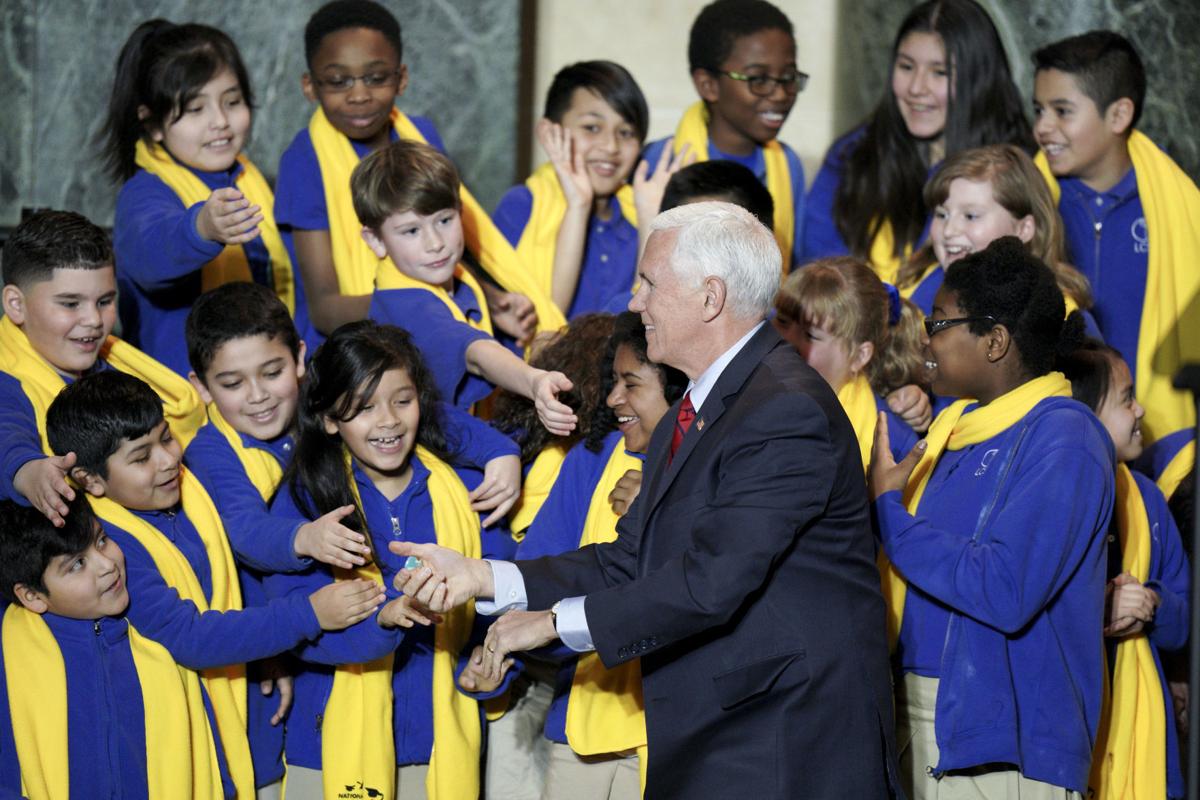 More than 43,000 families in Wisconsin's school choice programs likely will be surprised to learn that they constitute a "threat" to the state.
The editorial board of the Capital Times offered up that opinion in a recent attack on programs that serve these low-income and working-class families. The impetus for the editorial — what can charitably be described as a rant — was a school choice rally in the Capitol attended by more than 800 students and parents. It was also the first time a sitting United States vice president or president had been inside our state's Capitol building.
In the 767-word editorial, the word "student" appeared but once. "Parent" and "family" were not mentioned at all. Milwaukee school board politics was heavily covered, however.
The editorial lauded Gov. Tony Evers for being "right" in opposing the state's school choice programs. We can safely assume, therefore, that the editorial board will not object to assessing those programs based on criteria established by the governor during his tenure as Superintendent of Public Instruction.
Wisconsin's three principal choice programs involve families in Milwaukee, Racine and the rest of state.
Let's start with the Milwaukee Parental Choice Program (MPCP) where roughly 30,000 of the 43,000 students are enrolled. The DPI/Evers report cards rank schools using five categories, with the highest being "significantly exceeds expectations" or five stars. In the most recent ratings, this highest rank was awarded to 21 Milwaukee schools with a student population of color of at least 80%. Of those 21 schools, 14 are in the MPCP, five are autonomous charter schools and two are in Milwaukee Public Schools.
Private schools in the choice program and autonomous charters enroll fully 90% of the students at the 21 highly rated, high minority-enrolled Milwaukee schools.
DPI criteria — developed under Evers — also allow schools to be compared based on (1) the national, college-readiness ACT test and (2) the state's Forward and Aspire exams. In 2018-19, MPCP students from low-income and working-class families substantially outscored all MPS students on ACT tests. Those same school choice students also scored higher than MPS students on the two state exams.
Now, let's turn to Madison. The first of the four schools in Dane County in the Wisconsin Parental Choice Program (WPCP) was Lighthouse Christian. Their students are 90% minority and 87% low-income and have a higher percentage of disabled students than Madison public schools. Lighthouse has the highest combined minority and low-income population in Dane County.
They also received a five-star rating from the DPI/Evers report card. Lighthouse has high expectations of all students by teaching core classes in English and Spanish and requiring Mandarin. Predictably, parents are clamoring to get their children into Lighthouse.
Wisconsin has had the worst racial achievement gap for decades. For Madison, whose racial issues in education are sadly commonplace in the news, opportunities like Lighthouse are a ray of hope for families of color. Parents are demanding more of what the WPCP is delivering. Next year, the WPCP will have a total of seven schools in Dane County.
For obvious reasons, the Capital Times screed mentioned none of the DPI results or parental demand summarized above. (Instead, it settled for a predictable litany of political dog whistles. Vice President Mike Pence, for example, is a "robotic" tool of a "billionaire cabal" whose members include the "uber-rich" U.S. Secretary of Education Betsy DeVos. And on and on.)
Nor is the governor or his legislative allies swayed by those positive outcomes — on measures established by none other than him and DPI. A bill was introduced last week by two white, liberal, private school-educated legislators to eliminate the school choice programs, blocking access to these highly successful private schools to families of color. Fortunately, our nation has overcome racial barriers in education before and created more opportunities, not less.
Wisconsin was ground zero for the school choice movement that has spread since 1990 to dozens of states. Its relentless momentum rests on a simple principle — namely, that parents deserve a wide array of options in deciding where their children attend school.
School choice is here to stay and growing, spurred by the individual decisions of parents. The DPI results speak volumes.
Jim Bender is president of School Choice Wisconsin.
Share your opinion on this topic by sending a letter to the editor to tctvoice@madison.com. Include your full name, hometown and phone number. Your name and town will be published. The phone number is for verification purposes only. Please keep your letter to 250 words or less.
Catch the latest in Opinion
Get opinion pieces, letters and editorials sent directly to your inbox weekly!