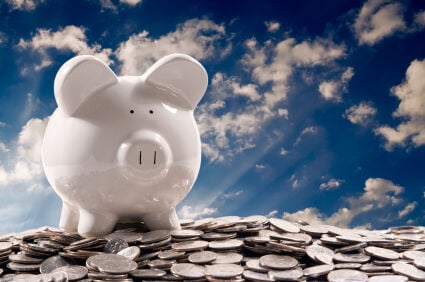 As it has for so many other things, COVID-19 has taken an existing problem and made it worse — in this case, inadequate savings for Wisconsin's current and future retirees.
Leaving the pandemic and its associated economic effects out of the equation for the moment, Wisconsin is already speeding toward a retirement savings crisis, according to the state treasurer's office and a bipartisan task force. 
And our aging population is steadily and significantly increasing. State and federal researchers say the number of seniors age 65 and older living in Wisconsin is projected to increase by 58% (about 520,000 people) between 2015 and 2030 — and it's already increased by 18% from 2015 to 2020.
A 2017 University of Wisconsin-Madison study found that, on the state's current path, more than 420,000 Wisconsinites are at risk of experiencing poverty during retirement in 2030 — resulting in a $3.5 billion increase in the state's expenditures on public assistance programs. That doesn't begin to take into account younger generations who, as adults, are already saddled with or are just beginning to take on student loan debt. 
And all of that is before the COVID-19 pandemic hit, throwing financial security and basic sense of well-being into a tailspin for millions nationwide.
"The crisis is here. It's coming to us," state Treasurer Sarah Godlewski told me in a recent conversation after the state's Retirement Security Task Force, which she chaired, released a set of policy recommendations. "Retirement security is significant, and whether you are a Democrat or a Republican, you want to do something to make sure we don't have 400,000 seniors in poverty by 2030. It's urgent."
The bipartisan task force offered five recommendations for the state. The one Godlewski is most excited about, she said, is the creation of a first-in-the-nation "401(K)ids" program, establishing a retirement savings account for every child in Wisconsin. At birth, each child would receive a seed investment from the state, which the state or individuals could add to over time, compounding interest along the way. 
Gov. Tony Evers' 2021-23 budget proposal signals support for moving in this direction, by instructing the state Department of Financial Institutions to explore partnerships with philanthropic organizations for the creation of such a program. The budget proposal does not contain money for the seed investments, however.
Evers' budget does include $2 million in startup funding to launch a retirement savings program for employees of small businesses. The "WisconsinSaves" program would function as a public-private partnership, with automatic enrollment for employees unless they decide to opt out.
"There are a lot of opportunities to be smart and think about how we can best be doing this with public-private partnerships, where the state takes the role but partners with the financial industry," Godlewski said.
Other recommendations from the task force include providing incentives for employers to automatically enroll employees in retirement savings programs (allowing them to opt out if they wish), creating emergency savings accounts that allow people to access funds without tapping into their retirement savings, and establishing an online portal for financial information and resources.
Godlewski has noted that this imminent crisis will not discriminate based on partisan affiliation — and neither should our state's efforts to prevent or mitigate it. She's right. Wisconsin has an opportunity to be one of the first states in the country to provide "holistic, innovative solutions," she argued — setting its residents up for success "from the day a child is born until their golden years." That's an opportunity we shouldn't pass up. 
Jessie Opoien is opinion editor of The Capital Times. jopoien@madison.com and @jessieopie.
Share your opinion on this topic by sending a letter to the editor to tctvoice@madison.com. Include your full name, hometown and phone number. Your name and town will be published. The phone number is for verification purposes only. Please keep your letter to 250 words or less.