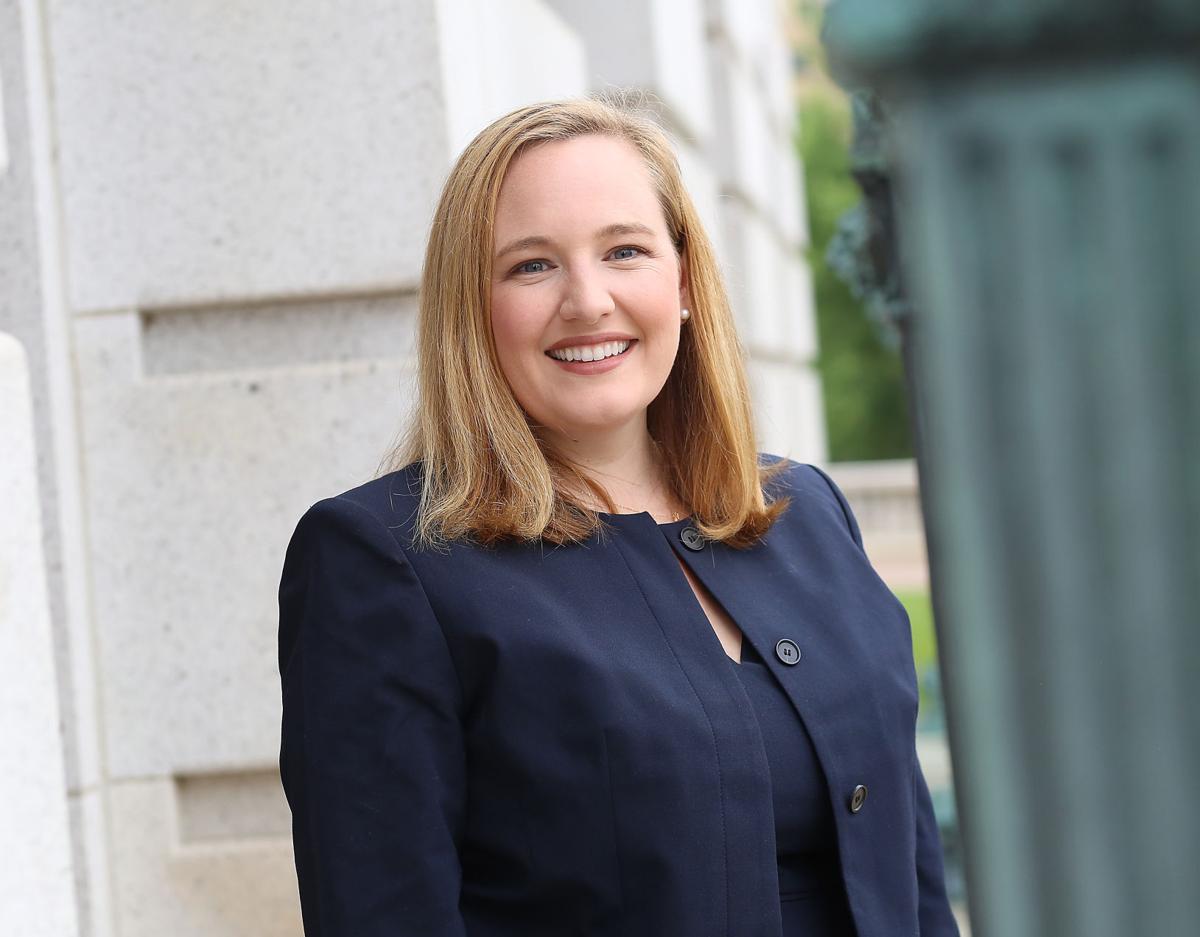 It's not every day Wisconsin's 26th Senate District opens up to a primary with no incumbent in the field. In fact, it hasn't happened any day in the last 58 years.
For that matter, Sen. Fred Risser — the nation's longest-serving state legislator — hasn't faced an opponent since 2004.
Risser, 93, announced in March that he would not seek reelection this year. Prior to his announcement, three candidates — recent UW-Madison graduates and political organizers Nada Elmikashfi and Aisha Moe, and former write-in lieutenant governor candidate William Davis III — had already declared their candidacies. Since then, former Madison Ald. Brian Benford, Wisconsin Environmental Initiative executive director John Imes, small business owner Amani Latimer Burris and former state Rep. Kelda Roys have entered the race.
It's an impressive field. Whoever succeeds in the Aug. 11 primary will benefit from having debated and discussed with their opponents how best to achieve the progressive ideals they all seek to promote — among them making health care more affordable and accessible, addressing climate change and dismantling policies that sustain systemic racism.
Given such a wide field, it's no surprise that nearly everyone I talk to has a different preference in the primary — the winner of which will represent the district, as no Republicans are on the November ballot. These candidates offer plenty of reasons to cast an enthusiastic vote.
But I can't help but be most enthusiastic about Roys — a candidate who has championed expanding access to affordable health care, overhauling the criminal justice system, embracing nonpartisan redistricting, and fighting for women's rights throughout her entire career.
The field has a lot to offer. Benford has spent decades fighting for Madison's underserved and vulnerable populations, both as an activist and an alder. Elmikashfi is an unapologetic advocate for dramatic, systemic change. Imes has been a tireless champion of environmental stewardship. Moe has channeled her frustration with Donald Trump into progressive organizing. Latimer Burris encourages us to be "united in our differences." And Davis has prioritized policies designed to help people with disabilities.
What stands out to me about Roys is her personal touch, which is far more important than you might think. My first conversation with her was nine years ago — I was an intern at Isthmus, and she was serving her second year as a state legislator after winning a six-way Democratic primary in 2008. We talked about whether concealed weapons should be allowed in the state Capitol, but what I remember nearly a decade later is how gracious she was with her time during a hectic summer when not every lawmaker was inclined to give an unknown cub reporter the time of day.
Like all of us, Roys has had some ups and downs since then. She took heat for going negative in a 2012 primary against then-state Rep. Mark Pocan, who succeeded in the contest to represent Wisconsin's 2nd Congressional District. As much as the hatchet appears to be buried, it created an awkward moment or two during Roys' 2018 gubernatorial bid.
For her part, in a conversation on my Wedge Issues podcast during the 2018 race, Roys said she'd since learned the importance of being true to herself and sharing a positive, hopeful message with voters.
Roys, an attorney, is now the founder and CEO of the real estate tech company OpenHomes. She's a wife, a mom and stepmom to four girls, and for some crazy reason, she wants to return to the state Capitol in what may be an even more polarized environment than the one in which she served during the era of former Gov. Scott Walker's Act 10 legislation.
Why? It's impossible to convey the earnestness of her answer in black-and-white type, where cynicism and bad faith rule the day. So just try to trust me when I share Roys' answer: "Because I really care about making a difference."
"The issues that I have spent most of my adult life caring about and working on are, I think, right at the cusp of being feasible," she told me. "We're facing a deadly pandemic and economic crisis that is the result of that, both of which have deepened the existing inequalities that we haven't addressed for decades and are in some cases centuries in the making. … And at the same time I think it's a moment of huge opportunity to make the kind of transformational change that is required. If we're going to be successful in doing that, we need to elect people in seats like this that are heavily Democratic who are really good at getting things done in difficult political circumstances, and people who are committed to using the political power of this district … to build a Democratic majority in Wisconsin."
It's funny to see Roys, the 41-year-old former executive director of NARAL Pro-Choice Wisconsin, portrayed as an establishment candidate or as someone who's not progressive enough to represent the 26th Senate District, which covers Madison from the west side up through the isthmus.
"Women still have to really prove themselves to be taken seriously in a leadership role, and you spend all your time thinking deep thoughts about policy and learning how to do things and making sure you have the right support undergarments and hairstyle so you can 'look professional' and look the part and be taken seriously as a young woman in politics, and then the minute that you get taken seriously, you are immediately discredited as some kind of a sellout," she told me. "I don't really know how to tackle that other than we just have to elect more women."
The reality of the state Legislature is that lawmakers need to build bridges both within their party and across the aisle in order to achieve any meaningful policy gains. This is especially true in times of divided government. Our Capitol needs more legislators who don't see "compromise" as a dirty word and who don't immediately let the perfect become the enemy of the good.
We need only to look at our state government's response to the COVID-19 pandemic to prove the point. Protecting the public from the virus has taken a back seat to the fight for who gets to decide, and all of us have suffered as case counts climb.
"Making real change is hard. And if you aren't willing to listen to and talk to people who don't agree with you on everything already, you're never going to be effective," Roys said.
Roys understands, after serving in the Assembly, that big changes don't come without smaller steps along the way — and none of those come without a willingness to work with people with whom you disagree.
Madison would be well served by a senator who has the energy and scrappiness of an underdog, along with the lived experience that will allow her to hit the ground running once she's elected. Someone with, as Roys puts it, "big dreams and detailed plans."
Share your opinion on this topic by sending a letter to the editor to tctvoice@madison.com. Include your full name, hometown and phone number. Your name and town will be published. The phone number is for verification purposes only. Please keep your letter to 250 words or less.
Catch the latest in Opinion
Get opinion pieces, letters and editorials sent directly to your inbox weekly!