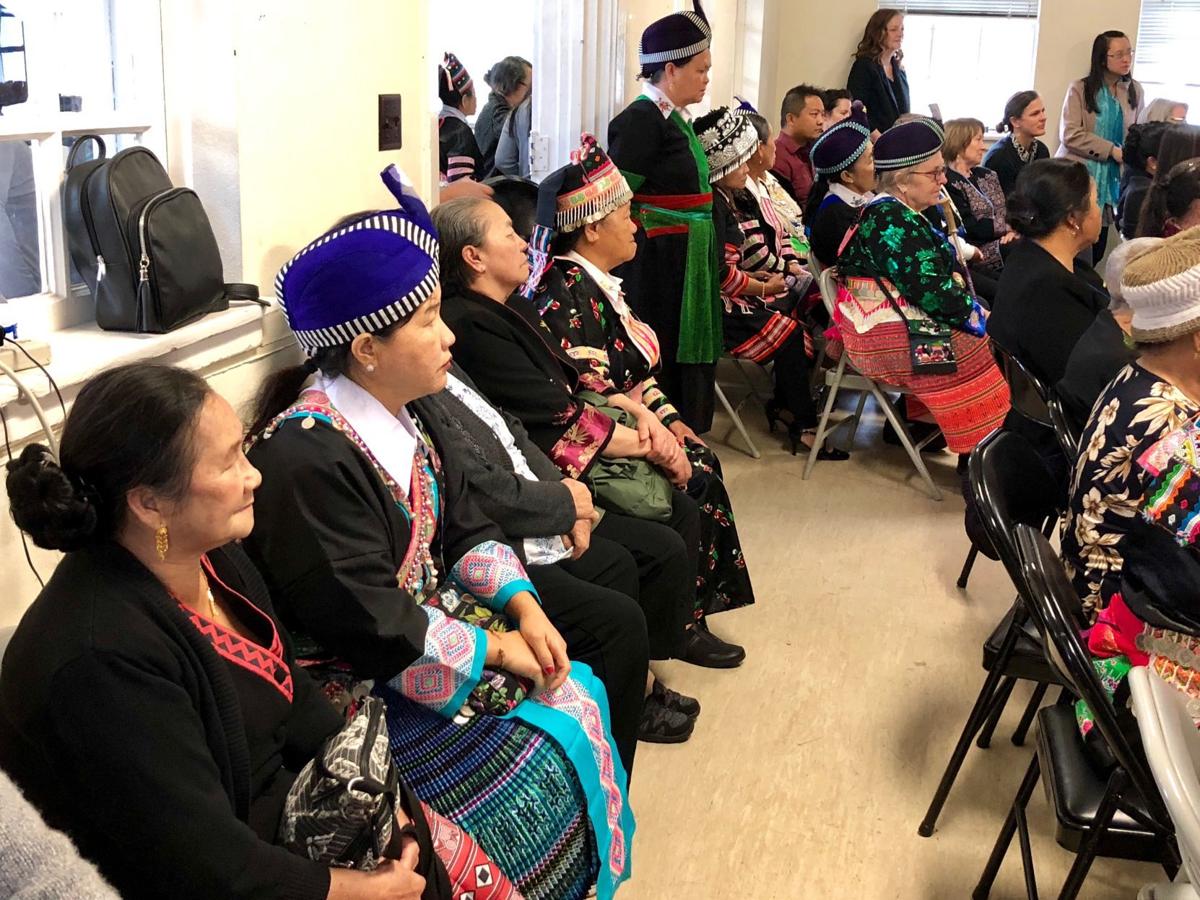 Fear is a constant for refugees and immigrants living in the United States during Donald Trump's presidency.
So it is no surprise, but still an outrage, that thousands of Lao and Hmong immigrants living in the U.S. could face deportation as a result of negotiations between the U.S. and Laos — a concern first publicized by U.S. Rep. Betty McCollum, a Minnesota Democrat, earlier this month after a meeting between U.S. Secretary of State Mike Pompeo and Lao Foreign Minister Saleumxay Kommasith.
The proposed repatriation could affect more than 4,500 Hmong and Lao U.S. residents who have not become U.S. citizens and who have committed crimes or who have standing deportation orders, the Minneapolis Star Tribune reported.
Hardest hit would be Wisconsin, Minnesota and California — the three states that are home to about 80% of the country's Hmong population. In the 2010 Census, about 19%, or 49,000, people of Hmong origin were counted living in Wisconsin.
For Trump, this is just another way to prove the U.S. does not appreciate what our allies have done for us — at best. At worst, it's another way to demonstrate his indifference to the suffering of others.
But for Hmong people who call the U.S. home, it is an open question — with too few answers — about whether families will be torn apart, and whether people who know more of life in the United States than life in Laos — who came to this country fleeing violence — will be sent to a country marked by a history of human rights violations.
"The Trump Administration's veiled negotiations are sowing fear into Hmong communities across Wisconsin," wrote Gov. Tony Evers in a letter to Pompeo urging the administration to reconsider its negotiations with Laos.
In a similar letter, U.S. Sen. Tammy Baldwin and U.S. Reps. Mark Pocan and Gwen Moore noted that "most of the Hmong residents with deportation orders come from refugee families."
"We reject the continued deportations of immigrants and refugees without regard for human rights and due process," they wrote. "We condemn the efforts to deport Hmong Americans, most of whom are refugees who have already faced separation from their families during and after the Lao Civil War."
The first Hmong refugees resettled in the U.S. in the 1970s, after tens of thousands of Laotian residents — mostly Hmong — assisted U.S. forces in the Vietnam War and related efforts. The earliest Hmong refugees to come to the U.S. were mostly soldiers and families of soldiers who had aided in efforts to fight communism. According to the Migration Policy Institute, about 90% of Hmong refugees have resettled in the United States because of that war-forged relationship.
"No group of people were so cruelly betrayed by our fiasco in Southeast Asia as were the Hmong. They fought in our wars for us there, and then, when we left, we cut them completely loose and left them at the mercy of their — and our — enemies," Esquire's Charles Pierce wrote recently.
The Hmong community in Madison is feeling that betrayal, Peng Her told Cap Times reporter Nicholas Garton last week. The director of Kajsiab House said there are about 6,000 Hmong elders living in Dane County who fled genocide in Laos in the 1970s.
"The confusing part for our elders, our parents and seniors is the fact that 45, 50 years ago we had this promise and we had this agreement and we fought for the U.S.," Her told Garton. "Now, 50 years later, we're going to get deported. So they're trying to grasp, like, why would that happen? Because we were allies. We were partners with the United States. We lost our country. We had to flee. We survived a genocide because of our role in helping Americans. Did they forget all that? So, that's the part that I think people are confused about."
It is, as McCollum wrote to Pompeo, "unconscionable" to deport people who have built lives in the United States to a country where they will face persecution or violence. And it is cruel to leave people in the dark about the negotiations that could result in those deportations.
If we value our allies — and their safety — we cannot let this go unopposed.
Share your opinion on this topic by sending a letter to the editor to tctvoice@madison.com. Include your full name, hometown and phone number. Your name and town will be published. The phone number is for verification purposes only. Please keep your letter to 250 words or less.
Catch the latest in Opinion
Get opinion pieces, letters and editorials sent directly to your inbox weekly!