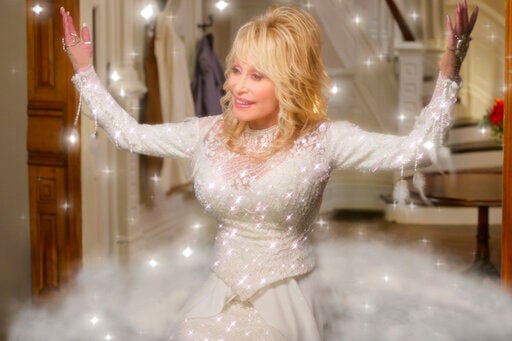 Thanksgiving is here, and it's hard to be grateful this year.
It's hard to say that, too. As Midwesterners, we're supposed to be stoic, persistent, never complaining. Certainly not ungrateful.
But well, 2020 sucks. It's hard to find things that inspire gratitude. In so many ways, this year has confirmed all of our worst suspicions about ourselves and our society. 
We are selfish. We struggle to sacrifice immediate gratification for long-term fulfillment. Our elected officials can't set aside their differences long enough to enact meaningful policies that could curb the spread of COVID-19 and mitigate its effects on every aspect of our lives.
But if we are to get through this pandemic, we have to look for gratitude, and acknowledge it wherever we find it. 
It does us no good to pretend that everything is OK and act as if this holiday season is like any other — but it also does us no good to sulk in the pall that hangs over this year. So, as much for myself as for anyone who is reading this, I'm going to take this time to share what I'm giving thanks for right now.
• Thanks to the work of tireless researchers, and the participation of volunteers in trials, the first administration of a COVID-19 vaccine could come as early as the second week of December. And on the local level, I'm thankful that Cap Times columnist and UW pediatrics professor Dipesh Navsaria participated in a vaccine trial.
• One of those vaccines — which is reportedly 94.5% effective — came to fruition thanks in large part to a $1 million donation from Dolly Parton (yes, that Dolly Parton). "When I donated the money to the Covid fund I just wanted it to do good and evidently, it is! Let's just hope we can find a cure real soon," Parton tweeted upon learning the news. If this development leads her to record a PSA set to the tune of "Jolene" ("Vaccine, vaccine, vaccine, vaciiiiine"), who among us could complain?
• It's nowhere near as good as the real thing, but can you imagine getting through this pandemic without video conferencing technology like Zoom, FaceTime and Skype? Texting? Phone calls? We are social creatures — especially extroverts like me — and the ability to hold a virtual happy hour, say hi to relatives, banter with friends and generally stay connected with loved ones is a godsend. And as we adjust our holiday plans, staying home instead of putting ourselves and others at risk by traveling, Zoom announced that it will lift its 40-minute time limit for free accounts on Thanksgiving Day.
• As many families have changed their plans, moving away from large gatherings this year, Thanksgiving menus will look different for a lot of us. Or, if you're like me and happen to have a broken wrist, you might not be up to the task of brining and buttering a bird this year. Fortunately, lots of local restaurants are offering takeout options, and Cap Times food editor Lindsay Christians has made a list of a bunch of them.
• Small businesses of all kinds are struggling right now — especially the bars and restaurants that serve as gathering places for so many of us. It'd be great to see more relief coming from our government, but in lieu of that, the people who love these places have opened their wallets and donated what they can to help their favorite places make it through a tough winter. The east side's Harmony Bar has raised more than $30,000 through a GoFundMe; Osteria Papavero has brought in more than $8,000; and my own watering hole/second living room, Genna's Lounge, has raised more than $15,000.
• Health care workers put their lives on the line every day to care for us and our loved ones. They deserve our thanks, and the best way we can show our appreciation is by staying home as much as we're able, and by wearing a mask when we must go out.
• Contact tracers are doing their part to track the spread of the coronavirus, but many of their calls are met with hostility and outright harassment. They deserve better, and they certainly deserve our gratitude.
• Teachers — already expected to be so much more than educators for our students — continue to go above and beyond to make sure children continue to learn and receive the support they need.
• Grocery store employees ensure that we can still get what we need by keeping stores clean and engineering them to promote social distancing. They also put up with the customers who throw fits when they can't get the brand of toilet paper they like. Their patience is appreciated.
• As much as this pandemic has brought out the worst in some people, it has also shown us the best. Everyone is affected by COVID-19, but some people have more resources to get through its challenges than others — and plenty of those people are using that relative privilege to help those in more dire circumstances. Cases in point: the Goodman Center's annual Thanksgiving basket drive will continue for its 33rd year, delivering holiday dinners to 4,000 families in Dane County, and Cook It Forward, an effort launched during the pandemic by local restaurant owners, has raised tens of thousands of dollars to deliver healthy meals to communities affected by food insecurity — and that's thanks to the efforts of a whole lot of people giving and doing what they can, even during a difficult time.
• There's reason to hope. We can see what happens in places like the Cherokee Nation in Oklahoma, where following the science — a mask mandate, free drive-through testing, empowered public health officials, adequate PPE, contact tracing — has kept the pandemic far more in check than in the rest of the state or the country. The situation is still grim, but it is evidence that following public health best practices works.
This Thanksgiving, it's enough just to be grateful to be alive. Let's find ways to bring gratitude into our own lives and the lives of others. Let's care for each other, so we can share our gratitude in person next year.
Share your opinion on this topic by sending a letter to the editor to tctvoice@madison.com. Include your full name, hometown and phone number. Your name and town will be published. The phone number is for verification purposes only. Please keep your letter to 250 words or less.