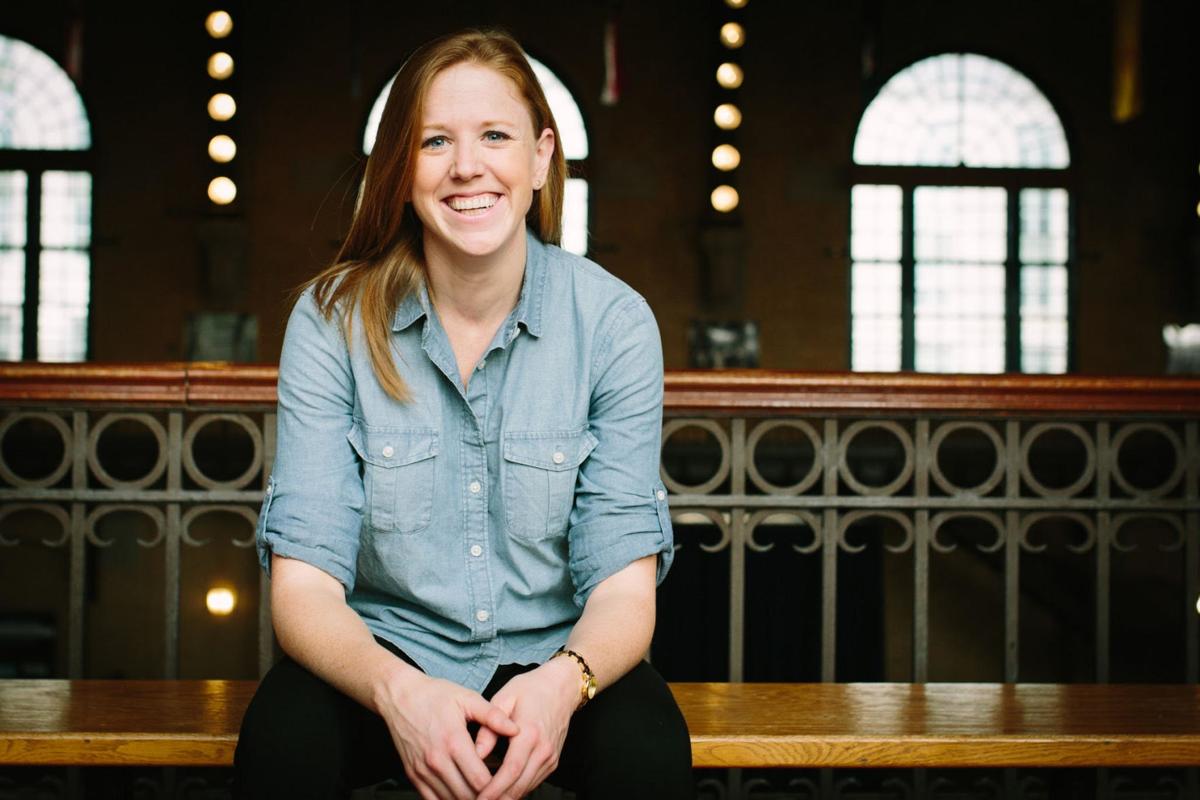 In her first campaign for public office, Ali Maresh has chosen to be vulnerable.
She doesn't use this word, but I don't think there's any other way to say it. It's how I felt when I made public my own struggles with mental health.
I did it once, in a column. She does it every day as a major tenet of her legislative campaign platform.
"I've lived with anxiety and depression since I was a teenager, and I really want to run openly about this to destigmatize it — I think that's part of the solution," Maresh, 33, told me. "Like much in our society, mental health disproportionately impacts communities of color, the LGBTQ community, folks struggling financially, those with disabilities. … I really wanted to do more, and I believe the government has a distinct role, especially now — working to lift people up and decrease emotional stress."
Improving mental health in Wisconsin's 76th Assembly District is not an abstract concept for Maresh. It's about improving access to health care, but it's also about making sure people's basic needs are met: stable housing, transportation, education and financial security.
She's seen close-up how so many other Wisconsinites grapple with their mental wellness, thanks to her time as a communications specialist with the state Department of Health Services and the Office of Children's Mental Health. Having worked for Republican and Democratic administrations, she's also seen how bipartisan efforts can break through barriers that keep people from receiving the support they need.
Maresh acknowledged at several points during our conversation that a willingness to work across the aisle might not be a priority for some voters in such a reliably liberal district, but she feels strongly that there's a need for more cooperation than clashing between the parties.
Maresh is an intriguing candidate in the competitive field to represent the 76th Assembly District since state Rep. Chris Taylor, D-Madison, announced that she would not seek re-election after nearly a decade in office. Given the high concentration of liberal Democratic voters in the district, which covers almost the entire isthmus, the seat is all but certain to be won by another Democrat.
That makes the Aug. 11 primary essentially the real election for the seat. Republican Patrick Hull will be on the general election ballot in November.
The other Democrats who have declared are: Francesca Hong, a restaurateur (co-owner of Morris Ramen) and community activist; Tyrone Cratic Williams, a police officer and financial literacy educator; Marsha Rummel, a seven-term Madison alder who works for the Wisconsin Department of Revenue; Heather Driscoll, an advocate for environmental issues and violence prevention; Nicki Vander Meulen, an attorney and a member of the Madison School Board; and Dewey Bredeson, who works in commercial real estate.
Maresh, who grew up in Madison, has also worked as a communications manager and international student advisor at Georgetown University in Washington, D.C., as an educator about technology addiction, and as an instructor at Madison College.
"I want to be a different type of leader that goes into the state Capitol and doesn't just bash the other side. I'm a Democrat, a strong progressive, but Republicans do hold the majority in the state Assembly ," she told me, pointing to expanding telehealth services as an area ripe for bipartisan collaboration.
On a more ambitious note, Maresh argued that the coronavirus pandemic offers a "unique opportunity" to explain to Republicans why they should support accepting federal funding to expand Medicaid. A noble effort, but history does not bode well for its success.
Maresh also said she'll strive to be "a real advocate for equality and equal rights," with an eye toward addressing systemic racism and fighting discrimination against LGBTQ people, like herself. Inequality, racism and discrimination are also strongly linked with mental health, she noted.
"The toxic stress that exists from discrimination, from inequalities — whether income inequality, lack of access to health care, all of these barriers — I just really want to focus on fighting for policies that can really bring substantial change — (for example) instituting a statewide diversity, equity and inclusion program. I am completely in favor of what Gov. (Tony) Evers and Lt. Gov. (Mandela) Barnes put forward with their policing package, but I also think we have to go beyond that."
Such a program, Maresh said, would help streamline diversity and inclusion efforts currently being conducted under the umbrellas of individual state agencies — much like the Office of Children's Mental Health was designed to do.
"LGBTQ rights haveto be a part of it when we're talking about equity — we still have a lot of work to do. Wisconsin was at the forefront of LGBTQ rights … and at this point it's kind of stagnated," Maresh said.
Among her priorities would be passing legislation to ban conversion "therapy" in Wisconsin and updating the state's nondiscrimination laws to include gender identity.
"As an openly gay woman, I would certainly be pushing those efforts at the state Capitol," she said. "As far as we've come, and we have, there is still a significant number of people in our state and in our country that oppose our rights. That's the reality of the situation. There were about 10,000 people that signed a petition to have the pride flag removed (from the state Capitol). I think we need to face that reality a little more head-on."
It's too easy, Maresh said, to stay stuck in our silos and tune others out, rather than actively seeking out people who think differently from us.
She's right about that, and it's a refreshing attitude in today's political environment.
"The best thing to do is sit across the table from somebody you would disagree adamantly with," Maresh said. "We can't sit across the table now, but we can have a phone call, a Zoom meeting. I do believe that's part of the solution."
Doing that requires us to make ourselves vulnerable. That's a lesson we can all take some notes on from Maresh.
Share your opinion on this topic by sending a letter to the editor to tctvoice@madison.com. Include your full name, hometown and phone number. Your name and town will be published. The phone number is for verification purposes only. Please keep your letter to 250 words or less.