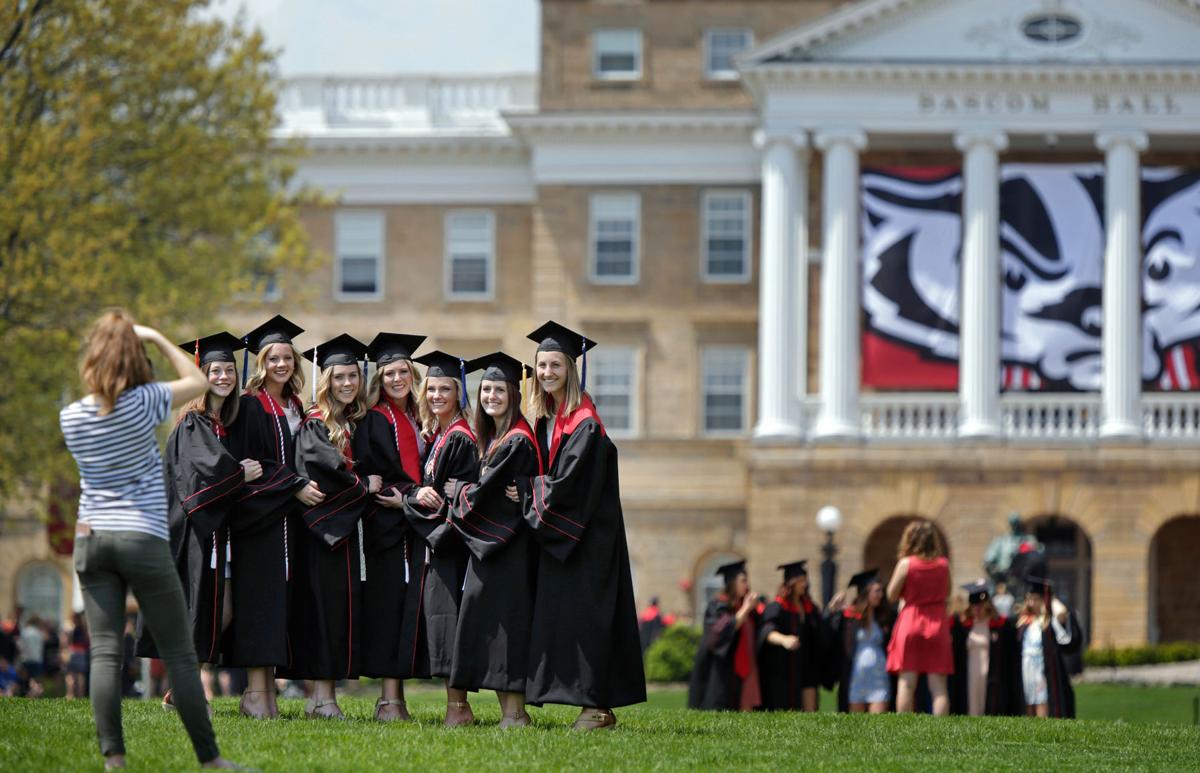 A university degree is an almost-always required ticket into today's higher-sector job market and resulting income brackets in the United States. While it cannot guarantee employment, higher education does serve as an increasingly less optional qualification tool for employers. As the necessary credentials for obtaining financially prosperous jobs continue to rise, universities must understand their responsibility in preparing students for future careers.
By evaluating and revamping how universities support student employability, they will be forced to reconcile with what their chosen approach implies about the purpose of higher education overall and its implications on economic progression. If universities want to serve as institutions that facilitate societal and technological improvement rather than merely perpetuating capitalistic values, they need to address and work against pressuring financial incentives to provide students with broader, more current career options.
Most college students do not have the privilege of attending just for the sake of learning. Rather, higher education is an individual fiscal investment with proven returns in both monetary and human capital — our knowledge and skills and the ability to effectively apply those qualities for economic gain. Systemically, however, higher education is a powerful organization with the resources and research abilities to alter and attend to many inequalities that permeate our nation.
The tension between individual and community goals confuses the function of universities, creating inconsistencies between academic and economic objectives, often leaving students confused about the role and utility of their degree after graduating.
In an effort to increase transparency and university accountability, U.S. Secretary of Education Betsy DeVos created the college "Rethink Scorecard" in November 2019. This data bank gives students access to the median earnings and debts of university graduates based on their major and university in order to help future students make "informed, personalized decisions about their education."
This type of indicator gives colleges a stake in ensuring that their students secure work after completing their degree, encouraging efforts to increase student career readiness. But, it also prioritizes the students' financial triumph over the kind of job they enter, and adds pressure to the speed at which they enter that job after graduating. The potential implication here is that colleges are set up only to serve economic growth — contradicting many of their founding mission statements.
My own college's mission statement reads: "The primary purpose of the University of Wisconsin–Madison is to provide a learning environment in which faculty, staff and students can discover, examine critically, preserve and transmit the knowledge, wisdom and values that will help ensure the survival of this and future generations and improve the quality of life for all."
Yet simultaneously, UW-Madison touts its recurring achievement of producing the highest number of Fortune 500 CEOs in the country. While some may argue this accomplishment improves society by stimulating the economy, these companies are often the crux of depleting natural resources and frequently hinder efforts for environmental sustainability.
"I am always pleased with how many Badgers end up in business leadership roles," UW-Madison Chancellor Rebecca Blank said in an article about the university's Fortune 500 graduates. "This showcases the value of a UW degree."
Blank's statement reduces the value of a UW-Madison degree to financial achievement, and while this may be the legitimate goal of many individual college students, it does not necessarily serve the community at large.
To succeed in realizing its mission statement, UW-Madison and alike learning institutions need to implement more efforts to help students bridge these two concepts together during and after their time on campus.
If the purpose of higher education really is to "ensure the survival of this and future generations and improve the quality of life for all," then curriculum should be focused on helping students learn how to effectively apply their degrees in the workplace to combat issues like climate change, systemic racism and poverty.
By shaping students' perception of themselves alongside the world at large through education on Black, Indigenous, and people of colors' experiences, human impact on the planet, and encouraging the pursuit of jobs that feed students' passions, universities can influence the careers students seek out, creating a more sustainable and equitable economy.
In doing so, higher education can become a catalyst for social and environmental rectification by centering its purpose on preparing students for careers that benefit the economy and society concurrently. As our country transitions alongside a president-elect who has committed to reentering the Paris Climate Agreement, the marketplace will see growth and opportunity in clean energy — an example of this intersection.
Universities have an obligation to prepare their undergraduates for the ever-changing marketplace and create a working class that will push the economy forward. This duty gives higher education a great power over dictating what the marketplace looks like. While it is necessary to acknowledge that higher education alone cannot disrupt the toxic disparities that separate our country, there is still a great potential for mitigation and progress that should not be overlooked.
Jessica Lipaz is a senior at UW-Madison double majoring in education studies and philosophy. Originally from Los Angeles, she was the former state news editor of The Daily Cardinal. After graduating, she hopes to find work in the nonprofit sector that allows her to demand for social justice by working directly with her community.
Share your opinion on this topic by sending a letter to the editor to tctvoice@madison.com. Include your full name, hometown and phone number. Your name and town will be published. The phone number is for verification purposes only. Please keep your letter to 250 words or less.