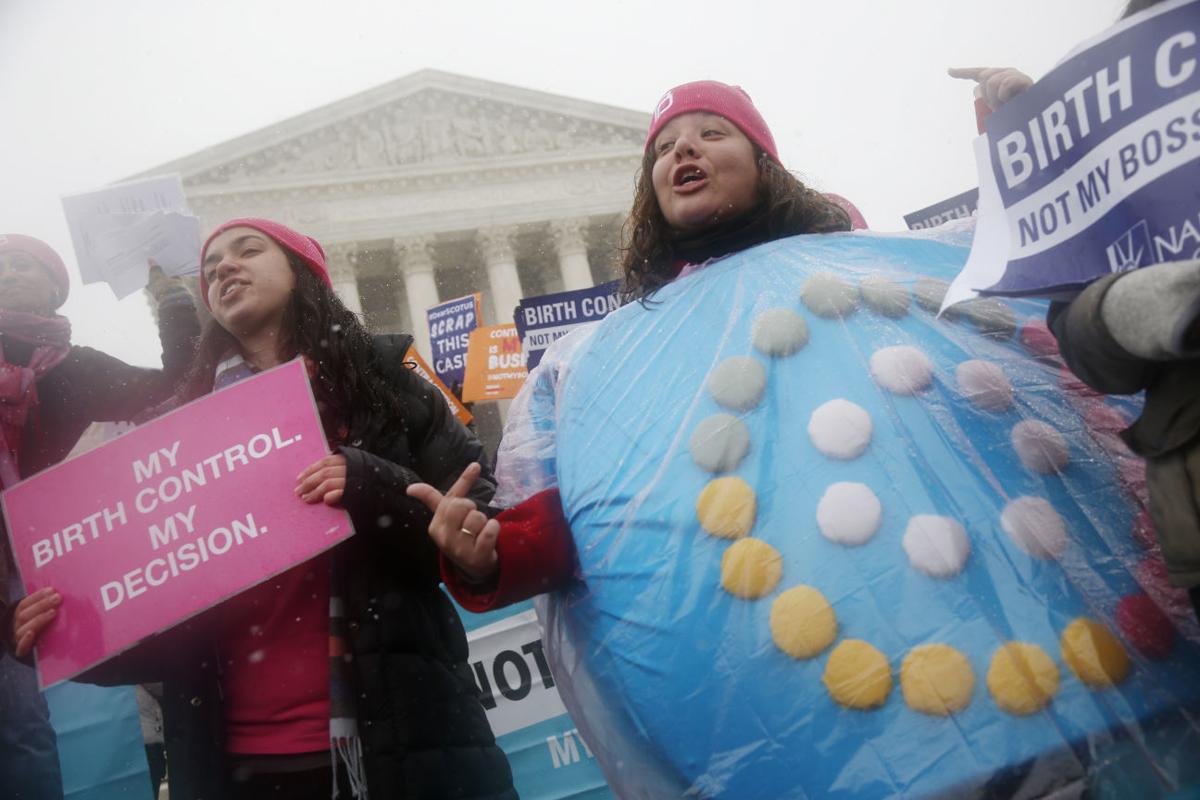 To curb the spread of COVID-19 and put less strain on our health care system, UW Health, Aurora Healthcare and other health care systems in our state and country have curtailed non-elective medical care, such as routine eye care visits or cosmetic surgery, during the pandemic. Unfortunately, anti-abortion politicians — not health care professionals — are seeing this as an opening to cut back on critical reproductive health services as well. Politicians in Wisconsin and number of other states (including Texas, Ohio, Louisiana, Alabama, Kentucky and Oklahoma) have lobbied for the closure of abortion health care centers, many of which also provide contraceptive services.
But contraception and abortion are not elective medical care — they are critical, time-sensitive health care services declared as urgent by major medical organizations in light of COVID-19. The ability to prevent and terminate pregnancies is as important as ever in light of growing unemployment, likely economic recession and public health concerns. We must ensure that Wisconsin citizens have access to reproductive health services at this critical time — not only to respect people's rights to reproductive autonomy, but to further protect our health care system.
Any move to restrict access to contraception and abortion during this crisis is just a political ploy, but one with major consequences.
For one, by limiting whether a person can get an effective new birth control method or a refill on a previous birth control method, politicians are immediately increasing the risk for unwanted pregnancy. Unwanted pregnancies can have significant tolls on individuals, children and families, especially if people are unable to access abortion services.
And when it comes to abortion, a delay of days or weeks can have harmful consequences for both patients and health care systems. If one of the major reasons for suspending certain healthcare services is to limit strain on the system as well as patients' exposure to the virus, we should remember that pregnancies and births demand far more medical effort and create far greater exposure concerns than pregnancy prevention and termination. Simply put, more unwanted pregnancies means fewer available medical providers.
No one should be forced to have an unwanted pregnancy or carry an unwanted pregnancy to term. But protecting these basic human rights is even more important in a moment when the future of our economy looks increasingly uncertain and millions are losing their jobs. Wisconsinites are already experiencing declines in their ability to support themselves and their families. Adding the worries and expenses of an unplanned pregnancy to the mix will wreak havoc on people's lives and put their well-being at risk.
Let's be clear: any new state regulations that limit access to these crucial services are politically motivated, not based in science. At this time, very little is known about COVID-19's impact on pregnant people, fetuses, childbirth and infants. For that reason, it is critical that people are able to make their own decisions about continuing or ending a pregnancy, in consultation with their loved ones and their health providers.
Instead of limiting access, Wisconsin politicians and health care leaders should work to further support access to abortion and contraceptive care to help people stay safe and have autonomy over their bodies, health, and families — and to help limit further strain on the healthcare system. Any moves to limit abortion and contraception are distractions from helping give people what they need right now, like paid sick leave and a health care system that works for everyone.
Jenny Higgins, Ph.D., MPH, is a Madison-based social scientist, and Laurel Rice, M.D., is a Madison-based practicing obstetrician-gynecologist.
Share your opinion on this topic by sending a letter to the editor to tctvoice@madison.com. Include your full name, hometown and phone number. Your name and town will be published. The phone number is for verification purposes only. Please keep your letter to 250 words or less.