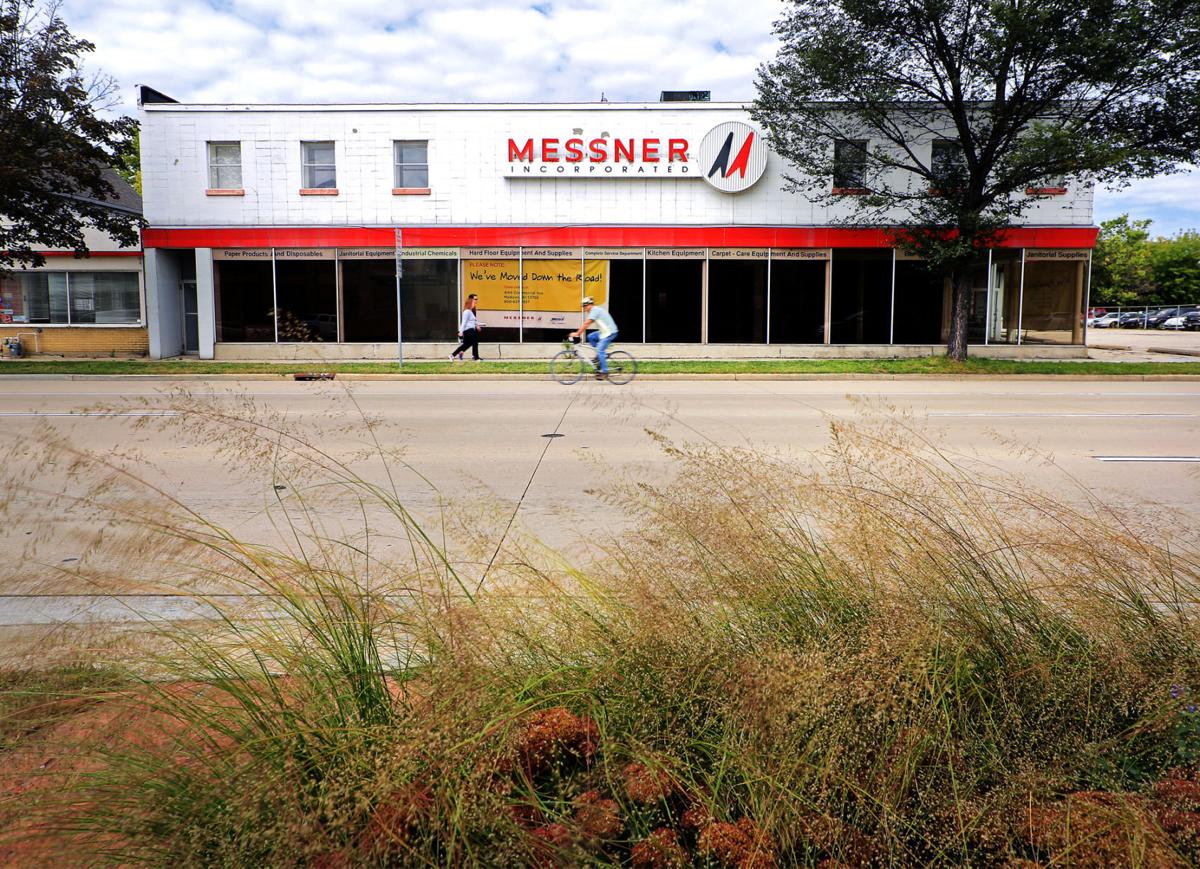 When I posted "Welcoming the homeless to our neighborhood" on my blog about five months ago, I truly did not expect that it would quickly become my most-read blog post, and then get published in The Capital Times. For the most part, the reaction was positive, but that does not mean that all my neighbors support the creation of a comprehensive day resource center at the former Messner building just a few blocks from where I live. A community meeting was well attended and the feelings were both strong and mixed. It was facilitated by my next door neighbor and president of the Tenney-Lapham Neighborhood Association, Patty Prime, and she did an excellent job of helping to keep the process civil and allowing all voices to be heard.
From the outset, it has been my view that our county desperately needs a comprehensive day resource center to serve people who are homeless, and that has been the case for at least five years as our homeless population has increased. Of course, we also need a significant increase in affordable housing, and both the city of Madison and Dane County have responsibility for housing and serving people who are homeless.
When County Executive Joe Parisi announced the offer to purchase the Messner property, both supporters and opponents saw this as a bold move. The County Board ultimately approved the purchase of the property and the purchase has been completed. A contractor has been chosen for construction and renovation of the building. However, unfortunately the county rejected the only bid that applied to operate the day resource center, which has left the project in a holding pattern.
Having lived in Madison for over 30 years, I have watched many projects spin their wheels for years and sometimes decades. Some eventually are built. Others simply fade away. However, in this particular case, I am not willing to let inertia set in while those who are homeless spend yet another winter with inadequate shelter.
With that concern in mind, I had an opportunity to speak with Parisi to express my concern that this project must be done right and that he must exercise public leadership to see it to successful completion. Fortunately, he agreed with me. I believe that he is committed to creating a comprehensive day resource center for our homeless population that will be a model for other communities to follow and will satisfy our neighborhood's most pressing concerns for safety and neighborhood participation in planning. He also assured me that the county will not seek the conditional use permit which it needs from the city of Madison in order to operate the center until it has an operator. The county is currently working with the city of Madison and United Way to join the county to make sure there is sufficient funding for successful operation of the center.
During our conversation, Parisi informed me that he was going to send a memo to county supervisors to update them about the status of the center. His staff provided me with a copy of the memo as well as attachments, which included information about successful day resource centers in Fort Worth and Indianapolis. I am pleased to see that county staff are clearly doing their research to identify models worth replicating.
Parisi's memo concludes by making clear: "The day resource center is just one piece of a larger, community-wide effort currently under way to end homelessness for more people and move them into safe, permanent housing."
He mentions the city of Madison's commitment to create 250 units of permanent supportive housing for individuals and families experiencing homelessness, including 60 units that will open this spring that have intensive, onsite support on Madison's east side and 45 more units scheduled to open on Madison's west side in 2017.
The memo concludes with an important philosophical statement adopting "a housing first philosophy — where no conditions need to be met in order for an individual to access housing."
I remain personally committed to working with my neighbors, my County Supervisor Heidi Wegleitner, a committed advocate for people who are homeless, and the county executive to do what I can to make my neighborhood comprehensive day resource center a model for other communities to follow with a goal to reduce and ultimately end homelessness in our community.
Share your opinion on this topic by sending a letter to the editor to tctvoice@madison.com. Include your full name, hometown and phone number. Your name and town will be published. The phone number is for verification purposes only. Please keep your letter to 250 words or less.