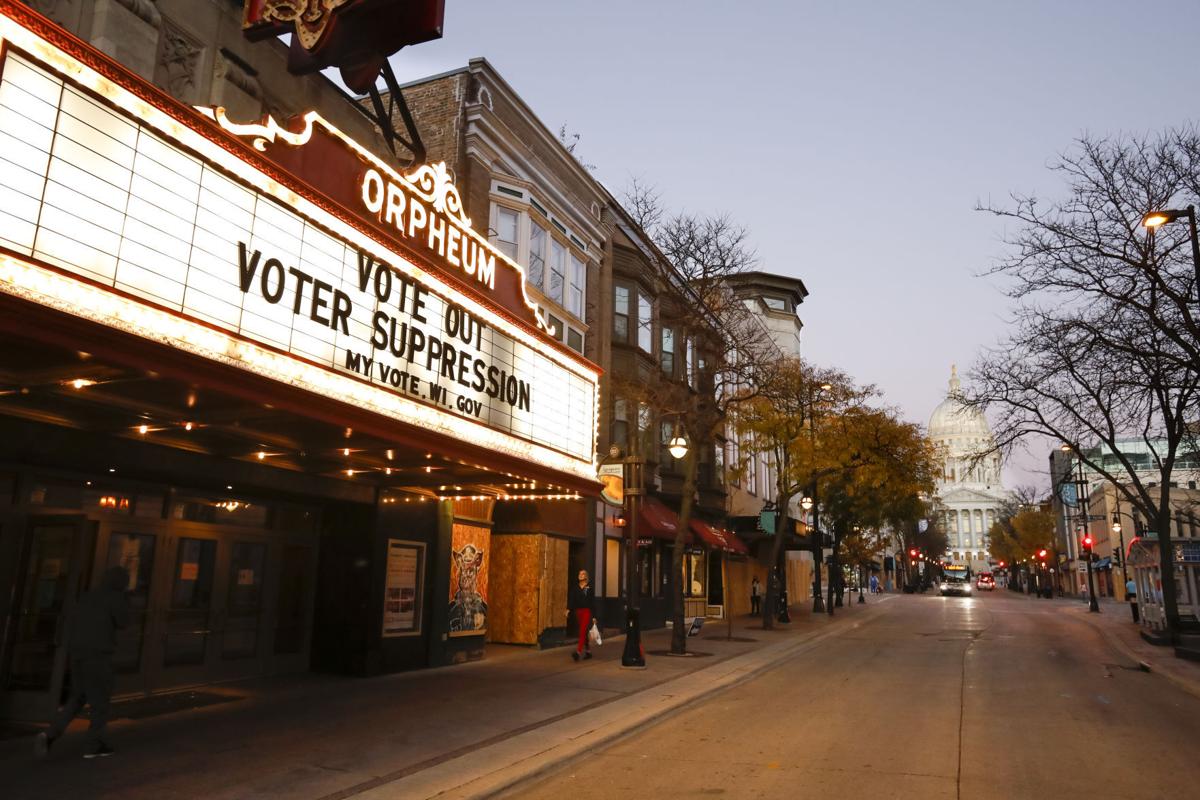 Since the 2020 election, state legislatures across the country have introduced more than 300 voter suppression bills that weaken every American's right to vote. While states like Georgia and Texas are making national headlines, in the last few weeks Republican state legislators in Wisconsin approved a host of anti-voter legislation that would diminish and restrict seniors, people of color and the disabled from exercising their freedom to vote. And more of these measures are on the way.
This wave of voter suppression comes on the heels of a presidential election in which thousands of Wisconsinites were forced to risk their lives to vote during the April, 2020, primary election amid the rapidly spreading COVID-19 virus. Rather than work together with Democrats and non-partisan groups to make voting safer and more accessible, Republican legislators are actively working to limit the franchise. Though Gov. Tony Evers has vowed to veto any anti-voter legislation, Wisconsin voters' right to be heard on Election Day should not depend on who is in office.
Our democracy is in a current state of crisis. We need the U. S. Senate to act now and safeguard our freedom to vote by passing the For the People Act.
Here in Wisconsin, the Republican-led state Senate and Assembly are part of a nationwide effort to usher in blatant voter suppression legislation to manipulate the rules of the game for their own political advantage. From making it more difficult to cast an absentee ballot to prohibiting foundation funding to improve local election administration, to limiting the number of ballot drop boxes allowed in neighborhoods, Republican state legislators are engaging in anti-democratic practices that destroy the integrity of our elections and ultimately, voters' faith in government.
As self-interested politicians look to silence voters for their own political gain, the For the People Act contains bold reforms that will strengthen our democracy and ensure every voter can freely exercise their right to vote. Most crucially, the legislation would create automatic voter registration across the country, expand early voting and voting by mail, and prohibit voter roll purges and partisan gerrymandering so that we the people elect our representatives, not the other way around.
The For the People Act reduces the influence of money in our politics by requiring any organization involved in political activity to disclose large donors, creating a small donor-focused matching system so Wisconsin voters can have a real voice and not continue to be drowned out by big, special interest money and secret donors. The legislation also bolsters the enforcement of the money in politics rules already on the books. That's why an unprecedented coalition of community organizations, voting rights experts, and 67% of Americans — including 56% of Republicans and 68% of independents — support the For the People Act.
If the For the People Act was the law of the land today, none of the Republican state legislators' voter suppression schemes would be possible in Wisconsin or elsewhere. Without its passage, anti-voter laws will continue to germinate. The U.S. House of Representatives has done their job and already approved the For the People Act. The legislation now awaits a vote — that could come in the next week — in the U.S. Senate where Sen. Tammy Baldwin has been a staunch supporter and original co-sponsor. Sen. Ron Johnson, presumably comfortable with the corrupt status quo, does not yet support legislation that would keep him accountable to the people of Wisconsin.
The U. S. Senate has no greater duty than to protect every Americans' constitutional right to be heard by their government, regardless of their age, race, political party or zip code. The For the People Act is the bipartisan solution we need to build a truly participatory government of, by, and for the people.
Jay Heck has been the executive director of Common Cause in Wisconsin since 1996. For more information: commoncausewisconsin.org or call 608-256-2686.
Share your opinion on this topic by sending a letter to the editor to tctvoice@madison.com. Include your full name, hometown and phone number. Your name and town will be published. The phone number is for verification purposes only. Please keep your letter to 250 words or less.