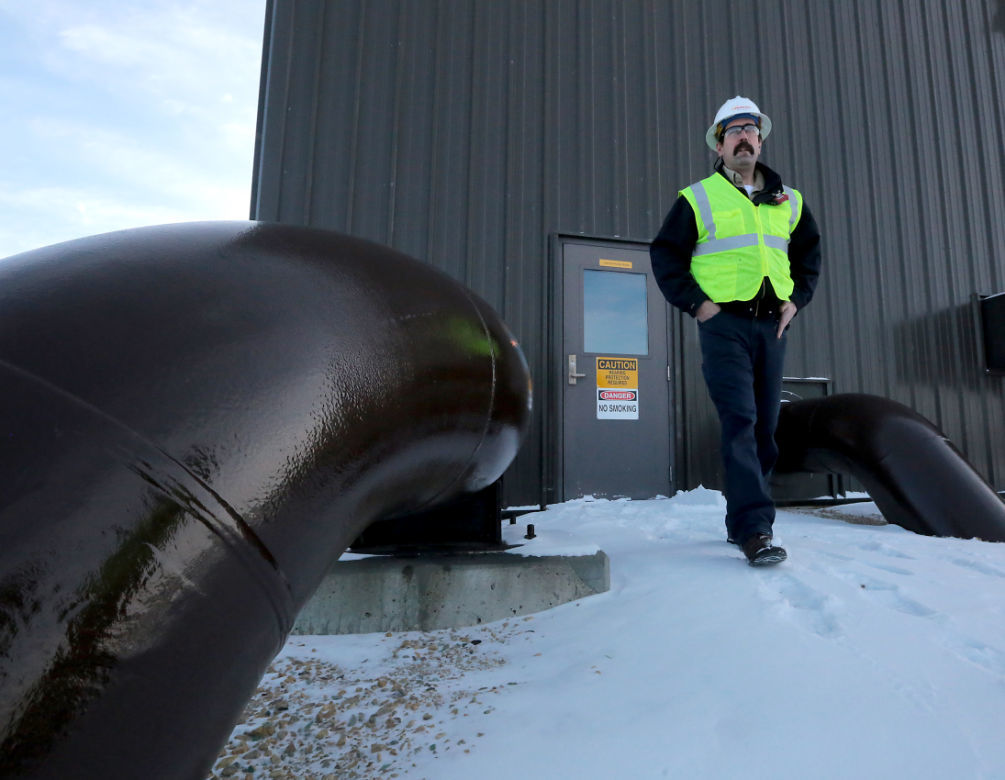 One might think that, with the specter of the John Doe investigations of a few years ago still hanging over them, the justices of our state Supreme Court would be taking special care to avoid any appearance of bias or favoritism. Why, then, have they agreed to hear the case of Enbridge v. Dane County?
The case does not involve any of the thorny legal questions that we tend to think of when we think about supreme courts. Rather, it turns on a simple proposition. When Enbridge, a foreign corporation, asked Dane County for permission to expand its pumping station in the town of Medina in northeastern Dane County — so it could push more oil through its pipeline network — Dane County responded that Enbridge could do this expansion if it bought dedicated clean-up insurance. But, under a state budget provision enacted just after Dane County made this decision, Wisconsin counties can't require pipeline companies to buy dedicated clean-up insurance if the company has a type of minimum coverage called "sudden and accidental" coverage. So, the only real question in the case the court has just taken up is: Does Enbridge have "sudden and accidental" coverage?
The lower-court judge who originally heard the case mistakenly concluded that Enbridge does have "sudden and accidental" coverage. But the appeals court correctly noted that Enbridge has never shown any proof of having "sudden and accidental" coverage. Enbridge still has not produced this proof.
What then, exactly, is the Wisconsin Supreme Court planning to consider in this case? In other words, why did the court — which hears so few appeals — take this case at all? One might think that their decision has to do not with the merits of the case, but with the parties involved.
Wisconsin Manufacturers & Commerce, while not directly associated with the case, has filed papers encouraging the court to hear Enbridge's appeal. WMC, you may recall, has poured millions of dollars into the election campaigns of several of the justices on our Supreme Court. Those justices seemingly repaid WMC by ruling in the John Doe case in July 2015 that even if it was true that WMC had coordinated with Gov. Walker's campaign, that wouldn't constitute a violation of any law. Now it appears that these same justices are poised to repay WMC again by helping WMC's friend, Enbridge, increase the capacity of its pipeline network without obtaining proper insurance.
For their efforts, the justices might expect to receive more generous campaign contributions in the future. What will the rest of us get? Nothing more than the largest oil pipeline network in the world, owned and operated by the company that caused the worst inland oil spill in U.S. history, with no guarantee that anyone will put up the money to thoroughly restore any Wisconsin lands or waters defaced by a future accident.
Moreover, if the justices help Enbridge in the way it appears they intend to, the rest of us might reasonably conclude that the rule of law is well and truly over in the great state of Wisconsin. The door will be open for corporations and special interest groups to purchase rulings favorable to themselves — and those of us who can't afford to do the same will be left paying the true costs.
Chief Justice Patience Roggensack in 2017 beseeched the public — and her own colleagues — to stop implying that the court she leads is biased. Questioning the integrity of justices, she said, undermines the legitimacy of our court system.
I say it is the failure to question our leaders — elected and otherwise — that does the greatest harm to the core of our democratic system. When those who are supposed to be looking out for our best interests go astray, it is our civic duty to call them back to the right course.
Janette Rosenbaum, recently relocated to Bergenfield, New Jersey, remains an active member of the Madison chapter of the climate change group 350.org.
Share your opinion on this topic by sending a letter to the editor to tctvoice@madison.com. Include your full name, hometown and phone number. Your name and town will be published. The phone number is for verification purposes only. Please keep your letter to 250 words or less.