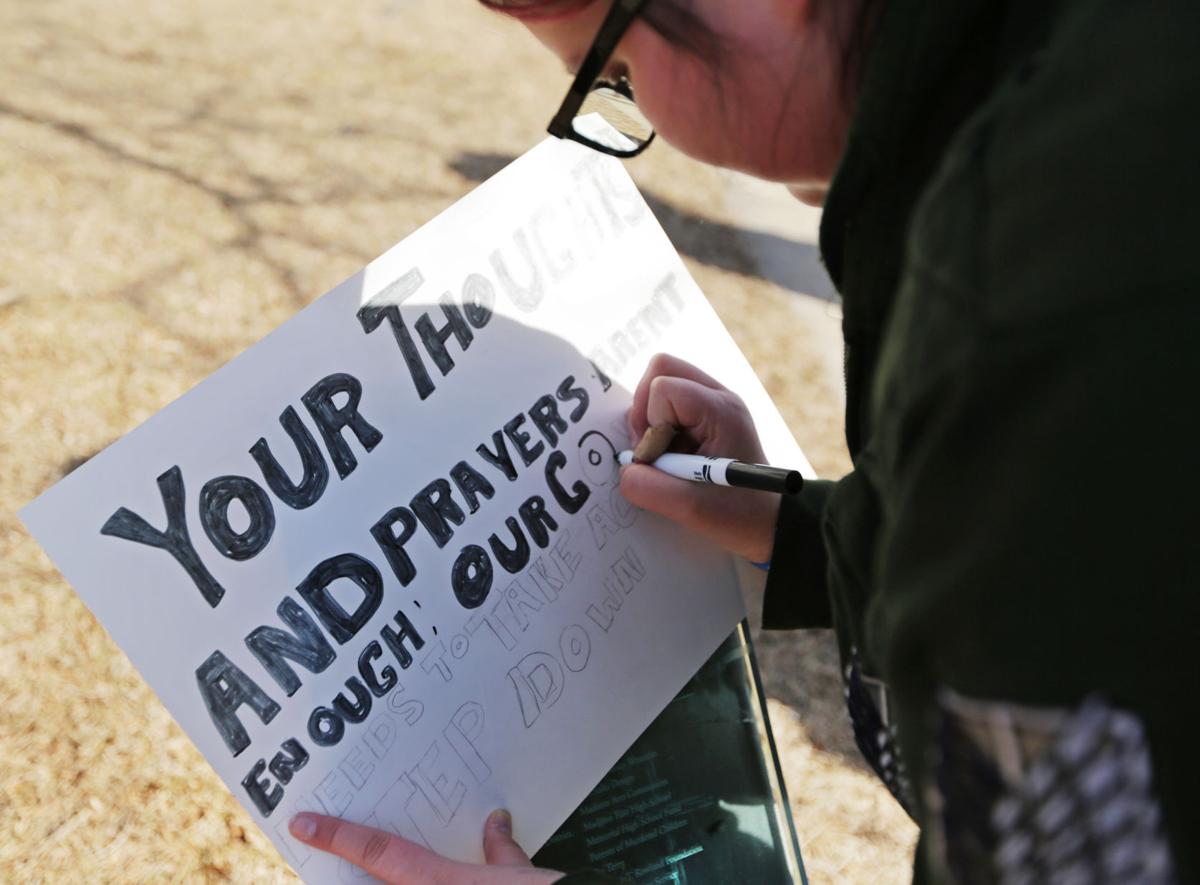 In March of this year, my first cousin, Eric Partee, died suddenly in his home in Florida — not from COVID-19, but from unknown causes. An Army veteran, he was one of my late mother's favorite nephews and his funeral was the first one I ever viewed on Zoom. Our family was shocked again when three months later, his daughter, Amaria Jones, died suddenly in her home in Chicago — not from COVID-19 but from a drive-by shooting. She was 13 years old.
We didn't know we had family members living in dangerous neighborhoods in Chicago. We didn't know you could be sitting in a brick home, talking to family, and have a bullet hit you in the neck. The same evening Amaria was killed, a 3-year-old was also killed while in his car seat as his mother drove home, in another tragic drive-by shooting. There is a $10,000 reward for the death of the toddler, but the deaths of teenagers, through gun violence, have become all too common in Chicago. What hurts the most is that these young lives are over before they have even really begun.
The White House held a briefing in June during which press secretary Kayleigh McEnany talked about violence against children, especially over Father's Day weekend in Chicago. She made a plea for peace in the streets and then showed eight photos of children, six of them killed in Chicago. My cousin Amaria is the smiling photo of a pretty, petite teenager with two, long, braided pony tails. While I thank anyone calling for peace, it took my breath away to see her flashed across the national news and to know that her family was not asked for permission to use the photo. There was no representative from the White House at any of the funerals and no condolences sent to the grieving families. Yet here was a briefing saying, "It's important to know their names; it's important to see their faces."
No, it is important to stop gun violence through gun control. It is equally as important to stop closing inner city schools, and stripping neighborhoods of important resources like grocery stores, hospitals and clinics. It is important to treat all state governors and mayors with respect, even if they are not in the same political party as the current president.
We live in a time when wearing a mask has turned into a political tool, instead of the necessary health protocol that is needed to help combat the COVID-19 virus. I don't want my cousin Amaria's death to be used as a political tool for the president of the United States to send unidentified, unrestrained federal agents into Chicago, like Portland, to beat innocent people. Portland protests, with Captain Portland and the Wall of Moms standing courageously against camouflage, baton beating, unidentified federal agents, makes a mockery of a presidential platform based on law and order. That platform is as weak as one based on the handling of the COVID-19 pandemic or insuring our economic stability. Most Americans don't think people should be abducted from the streets by what looks like the president's secret police because he doesn't like the Black Lives Matter protests. Most Americans still think peaceful protests are guaranteed by the U.S. Constitution.
Children ought not to die from gun violence, but the truth is that their deaths are increasing. Firearms are the second leading cause of death among all American children, after car crashes. Death by firearms occur and more than half of these deaths are homicides. Chicago Police have not yet found the shooter, but they have released a video of the silver car that was involved in her murder. There has also been a "love march" in Chicago with people advocating for no more gun violence and death of children and teenagers. Meanwhile in June, Madison had an increase in shootings which left two men dead, one was 18, which means he was a very young man.
Gun control is needed everywhere, and only then can little cousin Amaria rest in peace.
Fabu, Madison's former poet laureate, is a consultant in African-American culture and arts. She writes a monthly column for The Capital Times. Contact her at fabuwritestruth@gmail.com.
Share your opinion on this topic by sending a letter to the editor to tctvoice@madison.com. Include your full name, hometown and phone number. Your name and town will be published. The phone number is for verification purposes only. Please keep your letter to 250 words or less.
Fabu, Madison's former poet laureate, is a consultant in African-American culture and arts. She writes a monthly column for The Capital Times. fabu@artistfabu.com
Catch the latest in Opinion
Get opinion pieces, letters and editorials sent directly to your inbox weekly!