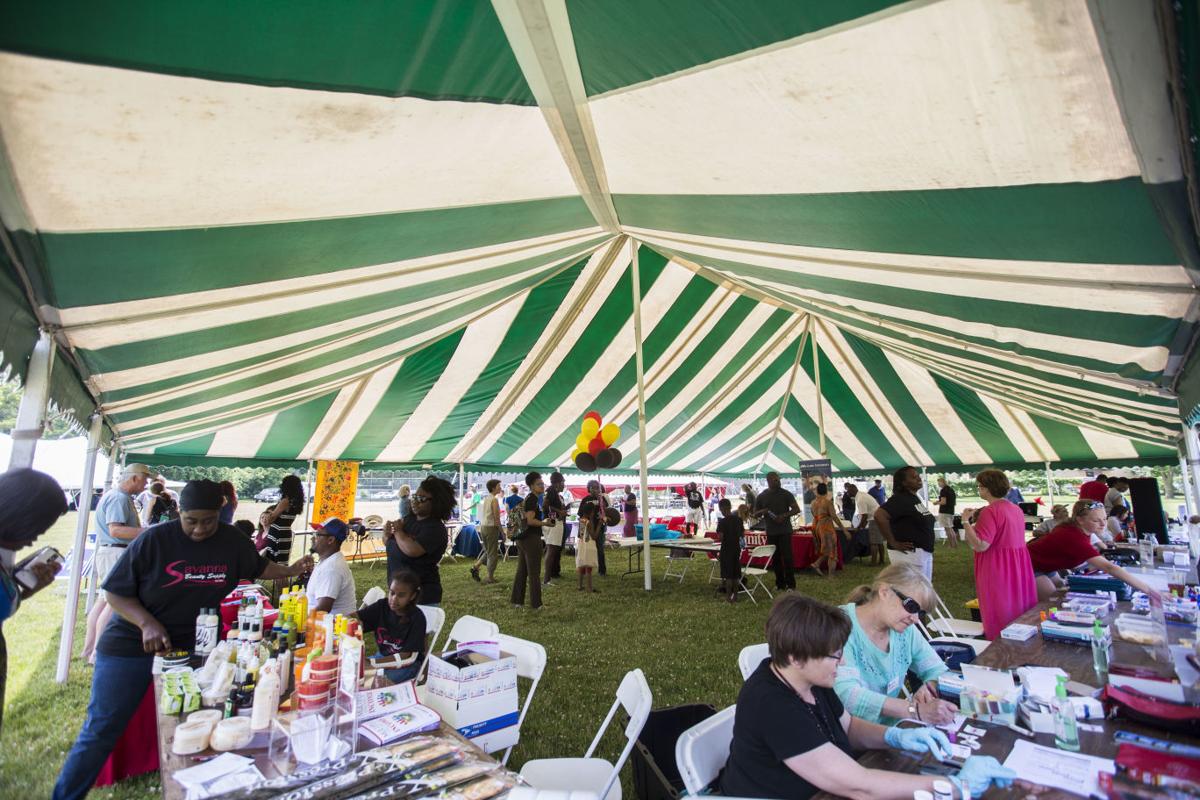 Madison Juneteenth 2018 will be celebrated Saturday, June 16, from noon until 6 p.m. at the newly renovated Penn Park, located at 2101 Fisher St. on Madison's south side. The Juneteenth parade gathers at 10 a.m. at Fountain of Life Covenant Church, 655 West Badger Road, and heads to the park at 10:45 for the kick-off. After a $1.5 million investment, Penn Park was recently reopened in a ribbon-cutting ceremony just in time for Juneteenth.
This important holiday was originally created by newly freed African-American people to commemorate their liberation from chattel slavery in the Southwest on June 19, 1865, and is the oldest African-American holiday in the United States.
Due to the heinous fact that Texas continued enslaving African-Americans after they were freed in every other state, Union General Gordon Granger, with armed troops, was ordered to Galveston, Texas, to enforce freedom for African-Americans after Texas refused to liberate enslaved African-Americans even after the Emancipation Proclamation was issued by President Abraham Lincoln in 1863 and even after the official end of the Civil War in May 1865. When their freedom was enforced and finally a reality, African-Americans in Texas celebrated jubilantly by collectively establishing Juneteenth as America's second Independence Day on June 19, the first day when every African-American finally had true freedom.
The 2018 theme for the Madison celebration is "Celebrating a People of Resilience" and focuses on the spiritual and cultural resilience that serve as the strong foundations of African-American progress in contemporary times as well as in the historical past. Madison's Juneteenth founder, Annie Weatherby Flowers, under the umbrella of Kujichagulia — Madison Center for Self-Determination and along with a team of dedicated volunteers, has spearheaded the celebration in Madison since 1990. This is the largest African-American celebration in Madison; it is family friendly, honoring the African-American experience and is a beautiful way for other Americans to learn and appreciate more about their African-American Wisconsin neighbors. All are welcomed to this free event to enjoy, listen and learn.
In the past, Juneteenth has been commemorated with church services, communal picnics and parades, and Madison replicates these traditions through a series of individual tents on the park grounds that focus on heritage, church, children, youth, health, old school, and the arts, along with a main stage and businesses that sell Afri-centric products and soul food. This year marks the first time that the umbrella organization, Kujichagulia — Madison Center for Self-Determination, offered various pre-Juneteenth events from June 10 to June 15, namely Black Resilience and Faith, the History of Black Resilience, Challenges to Black Resilience in Dane County, State of Black Resilience, Black Resilience in Higher Education, and Poetry Jam-Voices of Black Resilience. 
The invitation to attend Juneteenth is warmly extended with "See you at the park!" Free parking is available at the Villager Mall and on side streets. Handicapped parking is available in a newly renovated parking area.
Major sponsors are 100 Black Men, city of Madison, Alliant Energy, Madison Public Library, Madison Black Chamber of Commerce, BMO Harris, The Capital City Hues, Madison Community Foundation, United Way, Summit Credit Union, Umoja Magazine, United Way, WORT Radio, Urban League of Greater Madison, and Madison College.
Fabu, Madison's former poet laureate, is a consultant in African-American culture and arts. She writes a monthly column for The Capital Times. fabu@artistfabu.com
Share your opinion on this topic by sending a letter to the editor to tctvoice@madison.com. Include your full name, hometown and phone number. Your name and town will be published. The phone number is for verification purposes only. Please keep your letter to 250 words or less.
Fabu, Madison's former poet laureate, is a consultant in African-American culture and arts. She writes a monthly column for The Capital Times. fabu@artistfabu.com