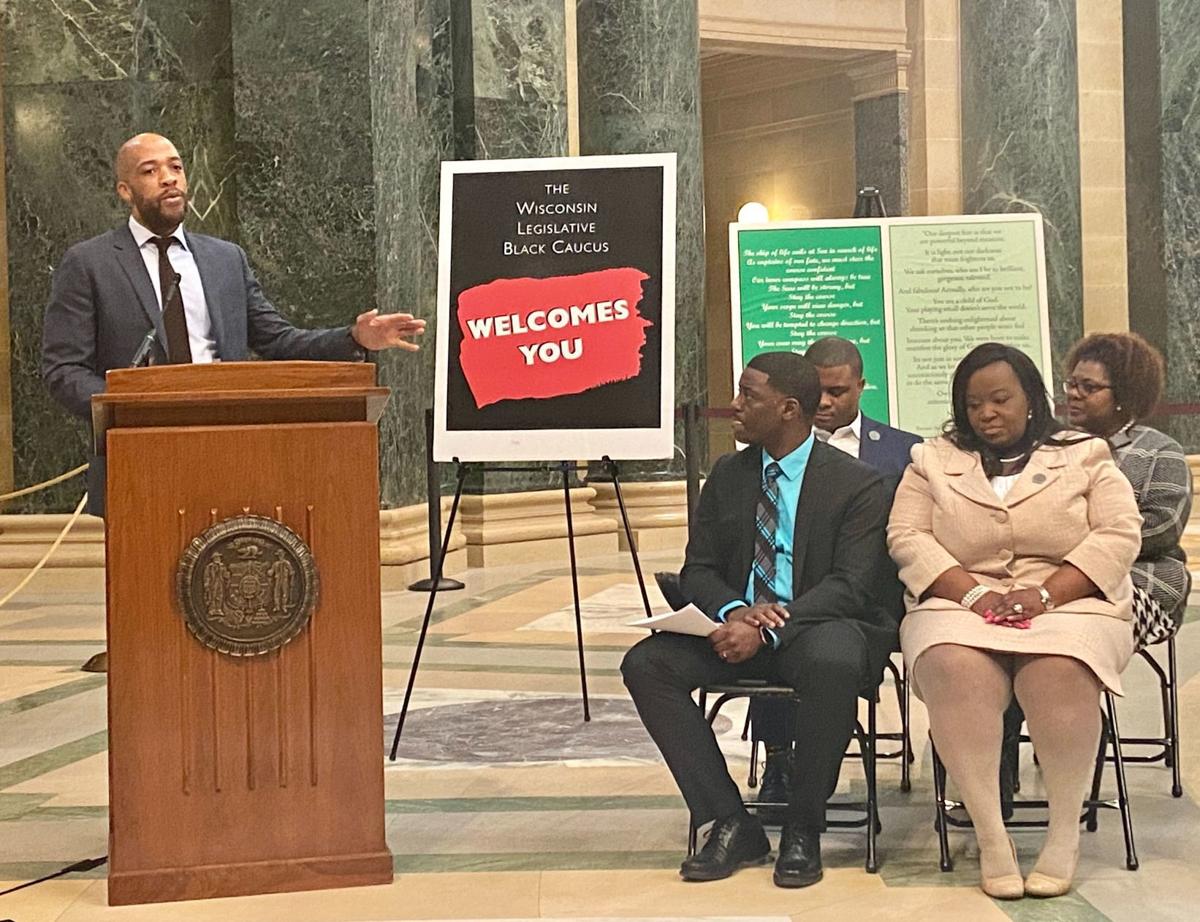 I remember the blessings of Black History Month programs in my childhood that infused me with hope that, even though I was a little, dark, girl discounted and overlooked in the mystifying South, I could still be happy and proud of myself and my race.
It was exciting to help plan Black History Month activities in school. I can still see myself with my large curly Afro, a proud Westwood High School senior, standing at the podium in my favorite orange, leather jacket, to talk about African American heroes and heroines at our school assembly. These heroes and heroines still remain absent, missing from school curriculums and most textbooks, even in progressive Madison.
Many children need that same hope in themselves and in their heritage, while other children need the important balance of being taught, correctly, that their race is not the only one that has ever contributed to the well-being of Wisconsin, the United States and the world. We must keep Black History Month events until African American history, culture and contributions are embedded in every aspect of life, and are common knowledge to all Americans. A unique aspect about American life is that since African Americans remained forced and trapped at the bottom of our society, when African Americans progress, every race ahead of them is assured upward mobility too — economically, socially, politically — in all ways possible.
The Wisconsin Legislature has traditionally recognized Black History Month with a resolution in both chambers, yet even this resolution has been a point of public disagreement between members for the last three years. While white Republicans have controlled both the Assembly and the Senate for more than three years, they have not always tried to control who African American lawmakers honor. Black lawmakers accused their white counterparts of trying to control who their Black History Month resolution recognizes because in 2018, white Republicans wanted to force African American lawmakers to honor the Trump-supporting, black, former Milwaukee County sheriff, David Clarke, who compared the Black Lives Matter movement to the Ku Klux Klan. In 2019, GOP legislators in both chambers rejected their African American counterparts' request to include Colin Kaepernick in their resolution.
Kaepernick, a former San Francisco 49ers quarterback, is the brave man who, in 2016, started kneeling during the national anthem before games to protest police brutality and racial injustice. President Donald Trump criticized him publicly, along with other players who knelt during the anthem. Kaepernick was born in Milwaukee, and lived in Fond du Lac, before he moved to California. He was a 4.0 GPA student in both high school and college who graduated with a degree in business management. He was outstanding in both baseball and football, before he began his storied football career as a quarterback. He started kneeling during the anthem prior to every 49ers game to protest the killing of innocent African Americans by police. White Republicans in Wisconsin blocked the list of honorees from the Legislative Black Caucus until Democrats agreed to drop Kaepernick. There was never a "hue and cry" from all over liberal Wisconsin that this was white privilege as its worst, telling African Americans legislators what to do. And once again, an African American man was being demonized. It was not so long ago that white men demonized the Rev. Dr. Martin Luther King, Jr., for protesting the unfair treatment of African Americans in a similar respectful, non-violent, but determined way.
This year, Rep. Scott Allen, a white Republican from Waukesha, introduced his own resolution for Black History Month, to honor four slaves, along with six white Wisconsin abolitionists who helped slaves find freedom through the Underground Railroad. Although Native Americans also assisted in the Underground Railroad, there was no mention of including them. He apparently introduced this resolution without talking to even one person in the Legislative Black Caucus, and Sen. Lena Taylor, a black Democrat from Milwaukee, sent Allen an email addressing him as a slave master. Rep. David Crowley, a black Milwaukee Democrat who leads the Legislature's Black Caucus, said at a state Capitol news conference: "It's not to say we shouldn't recognize white people who have contributed. But there's a reason we call it Black History Month now and why we recognize only black Americans who have contributed. ... The biggest issue is when you put forward as a white man a Black History Month resolution with no input from any African Americans who you consider your colleagues."
Allen recently withdrew his resolution after talking to his African American colleagues. His action provided a glimmer of hope that maybe he understood African Americans, like all Americans, have the right to define themselves and that their elected lawmakers have the right to honor whom they choose.
Fabu, Madison's former poet laureate, is a consultant in African-American culture and arts. She writes a monthly column for The Capital Times. Contact her at fabuwritestruth@gmail.com.
Share your opinion on this topic by sending a letter to the editor to tctvoice@madison.com. Include your full name, hometown and phone number. Your name and town will be published. The phone number is for verification purposes only. Please keep your letter to 250 words or less.
Fabu, Madison's former poet laureate, is a consultant in African-American culture and arts. She writes a monthly column for The Capital Times. fabu@artistfabu.com
Catch the latest in Opinion
Get opinion pieces, letters and editorials sent directly to your inbox weekly!