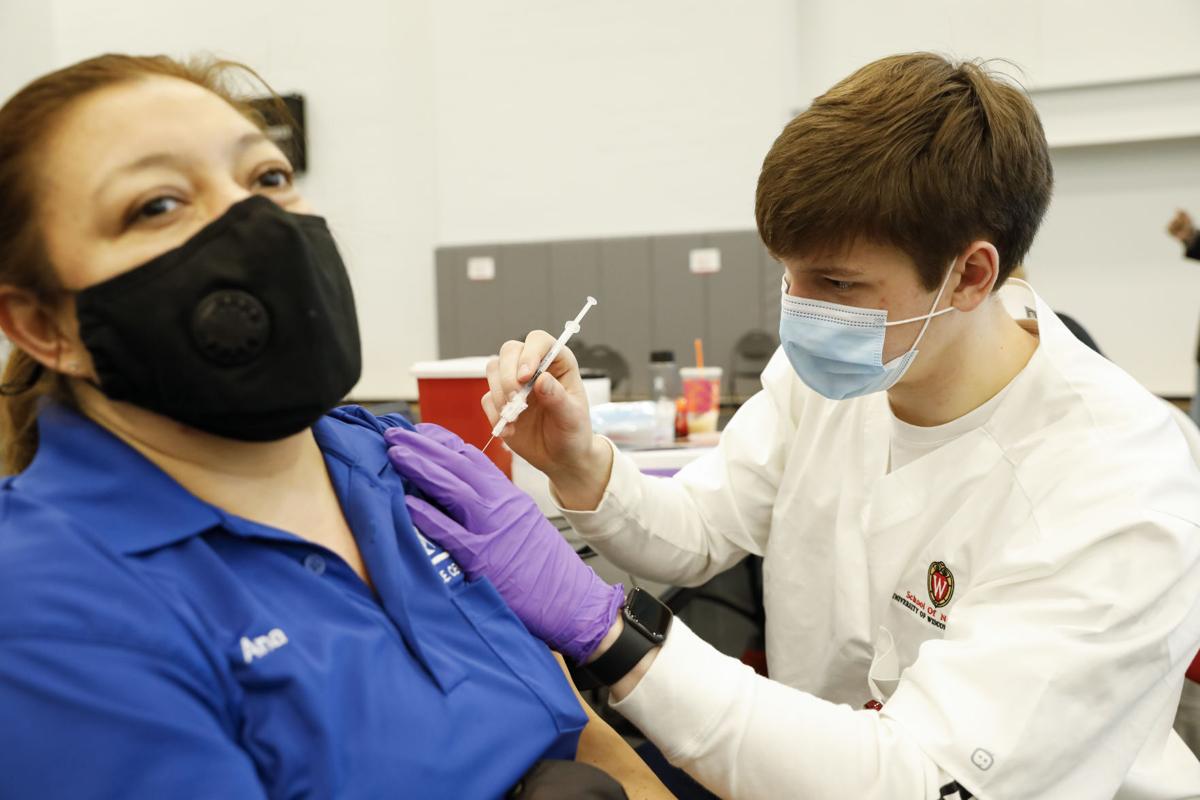 The last month has brought many op-eds, letters to the editor (including in this newspaper), radio commentaries, blog posts and more on a single theme: who should be next in line for the COVID-19 vaccine? As one might expect, there are many impassioned pieces filled with reasons as to why one group or another should be prioritized.
To a certain extent, these concerns are not unfounded — in a situation of scarcity, it's inevitable to hear this. The situation is not helped by the fact that individual states were given responsibility for promulgating priority, leading to sometimes highly geographically variable availability depending on what policy decisions are being made. (Not to mention the supply allocations being controlled federally — states can't distribute vaccine they don't have.)
It's not an easy decision — prioritization has to, of necessity, be limited, otherwise it rapidly becomes useless. If almost everyone is "ahead in line" then the entire concept of prioritization goes out the window, with no actual change in wait time. And, of course, there is the fact that this is a highly emotionally-charged subject. For all the people I've heard that are dismissive of pandemic science, data and facts, there are also those whose perception of risk is arguably exaggerated; where certain death is being stated as a likely outcome, despite reasonable precautions. While one can point at data, data alone generally doesn't overcome a deep-seated, emotional belief, irrespective of what that belief is. (See, for example, the persistence of anti-vaccine and conspiracy theories, even with extraordinary levels of debunking.)
I would encourage us, as a community, to think about this situation in three key ways. First, in many cases, the differences in priority groups are ultimately small, likely encompassing differences on the order of weeks, rather than many months. After all, it's not likely that a relatively low-risk group (e.g. most children) are going to suddenly be moved up to be next in line. As vaccine supply increases — both through manufacture of current ones and the authorization of additional vaccines — we'll see many more being able to choose to be immunized. The "wait time" difference could drop to mere weeks. In the context of a global pandemic now lasting over a year, the time difference becomes relatively small.
Second, vaccines are never 100% effective, and are definitely not a free pass to be able to "go back to normal" for any individual person. I'd encourage you to think about vaccines as "one more layer of personal protective equipment (PPE)." We've heard more recently about double-masking — conceptually, being immunized is kind of like that additional mask. So even though as a health care worker I've been immunized, I'm still taking every precaution that I've been taking for months, both professionally and in my personal life.
Finally, I implore you to consider that "someone else" getting immunized not only is likely to protect them, but it contributes to protecting you. Even if you're not in as high a priority group as you think you should be, each and every individual who is immunized is one fewer person with a high likelihood of spreading disease. While we're awaiting comprehensive data on how effectively the vaccine reduces spread (the initial trials all evaluated the prevention of severe illness), the early data is encouraging.
Because the reality is that getting immunized is not a zero-sum game, where we may run out forever. There will be more supply, more availability, and it will happen. It's a triumph of modern science that safe, rather effective vaccines were able to be produced safely and fairly close to the schedule predicted at the outset. The big challenge is scaling production, safely and effectively, and they're working as hard as they can.
Someone — anyone — being immunized is a victory for all of us — for those of you waiting, for those who are being immunized, and for us as a community. It's one step closer to bringing this pandemic to a close. Deep (masked) breath, (distanced) chin up, and hang in there. We'll get there—together.
Dr. Dipesh Navsaria, MPH, MSLIS, MD, FAAP, is an associate professor of pediatrics at the University of Wisconsin School of Medicine and Public Health and also holds master's degrees in public health and children's librarianship. Engaged in primary care pediatrics, early literacy, medical education, and advocacy, he covers a variety of topics related to the health and well-being of children and families.
Share your opinion on this topic by sending a letter to the editor to tctvoice@madison.com. Include your full name, hometown and phone number. Your name and town will be published. The phone number is for verification purposes only. Please keep your letter to 250 words or less.