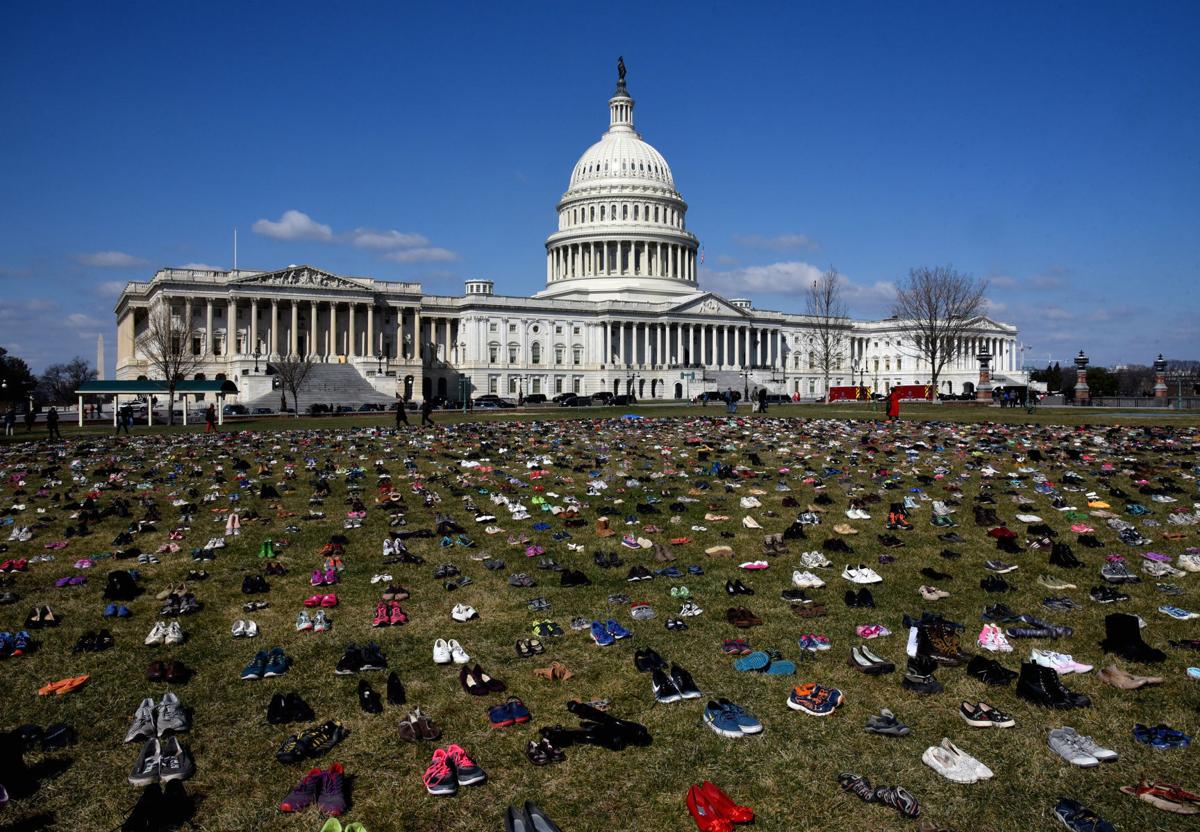 The great benefits of modern society can also be deep curses. In the last century, many grim realities of life have become rarities thanks to advances in basic science, clinical medicine and public health. For example, high child mortality rates have dropped dramatically, so a parent gazing upon their newborn child has every expectation that their offspring will live to adulthood.
Yet these successes bring with them a curse: Some forget these past horrors and traumas, and make choices that erode that better world we now live in. We have become all too good at segregating ourselves away from discomfort, living in the illusion that such problems no longer exist.
A good example is child poverty: Children are the most likely age group to live in poverty — 41 percent of U.S. children! — but the average person doesn't think of children as being poor. We rarely see children begging on our streets, so it escapes our notice and hence our attention as an issue.
Statistics often lose their ability to impact us in ways that narrative and visuals still can. I could provide numbers about the benefit of life- and ability-saving vitamin K injections for newborns, which reduce the risk of neonatal brain hemorrhage. Or I could share with you a pediatric neurosurgeon's tweet regarding a terrifying emergency craniotomy, racing to reduce brain damage — and pleading for parents to not refuse vitamin K so they don't have to "cut open their baby's skull."
I could cite the 200-300 cases per year (mostly young children) of influenza-related brain damage. Or I could tell you about the patient I once cared for with lifelong seizures requiring an implanted nerve stimulator to control them — all because of influenza encephalopathy years prior as a young child.
Haven't heard of these conditions? It makes us uncomfortable to know such things could happen to children. We hide them from public view, and hence don't recognize them as real problems in need of real solutions.
This is why I think the recent online gun violence prevention #ThisIsOurLane movement has garnered so much attention. In response to an ill-advised tweet from the National Rifle Association telling physicians to "stay in their lane," many health care practitioners told countless stories of the "hidden" reality we see all the time. Gun violence is not only the sadly all-too-regular, well-publicized mass shooting, but a routine daily occurrence.
The physicians spoke of telling a family their toddler is dead after an accidental firearm discharge. Or of the disabilities caused by stray bullets permanently damaging a bystander's spinal cord. Or, most notably, they showed countless photographs of blood-covered trauma bay floors in the aftermath of treating gunshot victims. (Not OK to show patients, hence the floor.) While I'm not a trauma surgeon, I saw this when in training. It's real. And I still see the long shadow of the psychosocial aftereffects of gun violence on children, families and our society.
I'm not saying that gore and shock value is an appropriate plan. It is, rather, a warning against mental ease and a belief that such things do not happen — or if they do, they happen somewhere far away and to someone else. When we do that, we allow other narratives, driven by other agendas, to take hold — ones that justify the refusal of successful health- and life-saving measures. Ones that ask for dignity-eroding "proof" before giving basic assistance to individuals in need. Ones that otherize families seeking protection and cage their children in retaliation for asking.
And, yes, ones that try to shut down conversations on safety, even to the extent of prohibiting research on the effectiveness of measures to prevent bullet holes in toddlers. Progress in human health and well-being will only continue when we continue to bear witness to the world about us and address reality, not illusions. It's very much our lane, because we see the results of gun violence with great regularity. And we know that our society, our families and our children deserve a future without such a toll.
Dr. Dipesh Navsaria, MPH, MSLIS, MD, FAAP, is an associate professor of pediatrics at the University of Wisconsin School of Medicine and Public Health and also holds master's degrees in public health and children's librarianship. Engaged in primary care pediatrics, early literacy, medical education, and advocacy, he covers a variety of topics related to the health and well-being of children and families.
Share your opinion on this topic by sending a letter to the editor to tctvoice@madison.com. Include your full name, hometown and phone number. Your name and town will be published. The phone number is for verification purposes only. Please keep your letter to 250 words or less.
Catch the latest in Opinion
Get opinion pieces, letters and editorials sent directly to your inbox weekly!