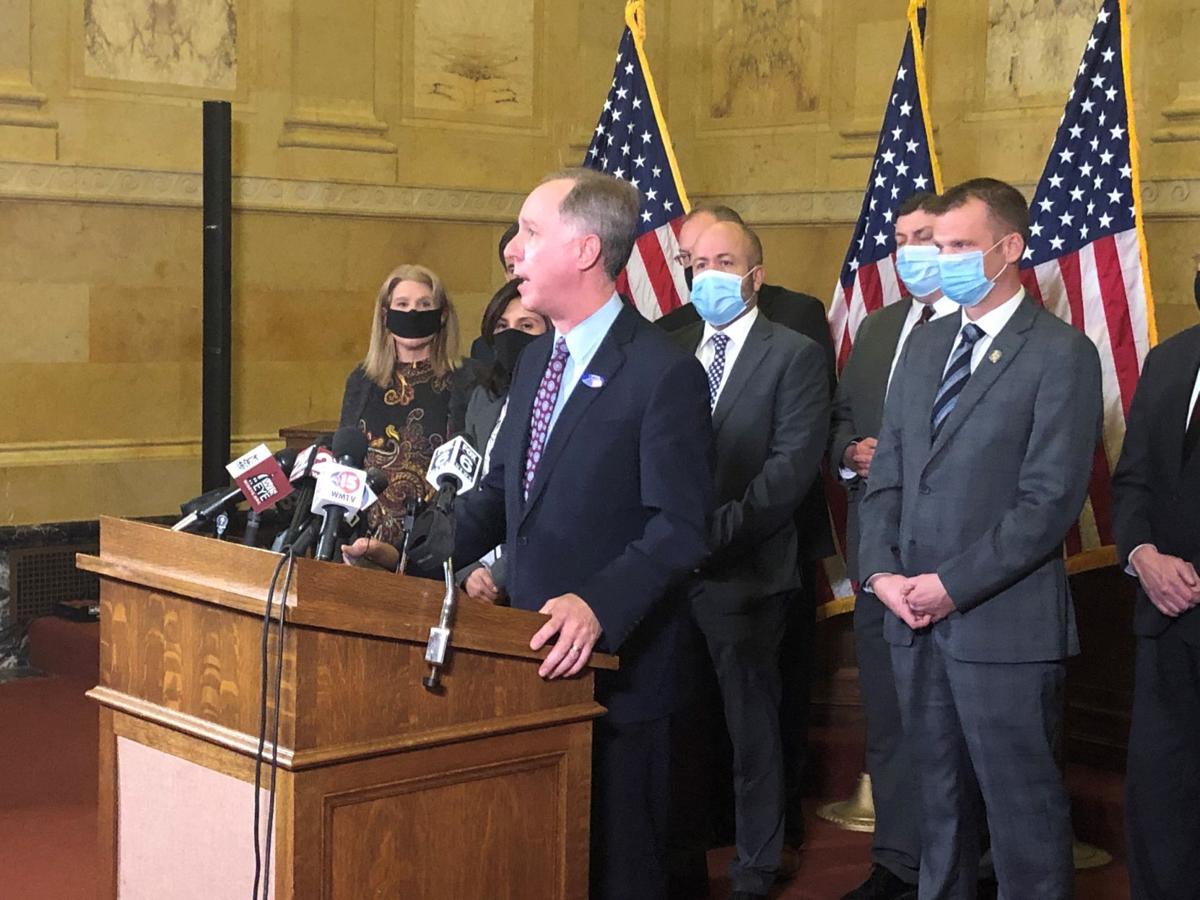 Wisconsin's legislative Republicans regularly beat their chests trumpeting how much their stewardship has saved Wisconsin taxpayers over the years. Thanks to their gerrymandered districts, they've controlled state government.
Their latest tabulation claims that state taxes have decreased $13 billion since 2011 when Scott Walker became governor and the GOP had complete control of state government. They contend that cumulatively represents $2,000 for every Wisconsin resident.
What they conveniently forget to mention, though, is where much of those tax cuts went, beginning with the controversial manufacturing and agriculture tax credit that has cost state coffers $1.4 billion since 2013, 76% of which went to millionaire owners of big companies and factory farmers.
In 2017 alone, the top 20% of income earners got 60% of the cuts. The other 80% didn't see anything near those supposed robust reductions. The lowest income bracket saw about a $3 cut, according to the Wisconsin Budget Project.
What they also don't mention is how much they've cost the state's taxpayers during those years, mostly because of their lock-step stubbornness. You've got to wonder how a party's legislative membership that boasts a bevy of straight-laced certified public accountants can fumble common sense arithmetic that would benefit everyone in the state.
That kind of penny-wise, pound-foolishness has been on full display this session.
The most glaring was the 40-second "special session" to turn down the governor's proposal to expand Medicaid in Wisconsin under the Affordable Care Act. A cool $1.5 billion in federal funds went poof with that in-your-face maneuver.
Tony Evers had proposed to use those fed dollars to free up state funds for things like expanding broadband to rural communities and funding several economic development projects by local governments. GOP leaders called Evers' plan a "political stunt," as if their refusal to even discuss Medicaid expansion wasn't.
But that $1.5 billion was just a piece of it. These same money wizards had already squandered an additional $1.5 billion in federal Medicaid assistance in the past decade. It all lends credence to the old adage about company's going bust because they took decision-making away from the engineers and gave it to the accountants.
Now they're putting the state in danger of losing another $1.5 billion in education aid because they refuse to make a minimum increase in state funding for Wisconsin schools
And speaking of schools, it was this same legislative leadership that stripped state education aid under the so-called Act 10, forcing local school districts in the past decade to resort to a record number of referendums to keep their schools operating. The result has been to transfer billions of dollars from the state's progressive income tax to the notoriously regressive property tax and its particularly heavy burden on low-income homeowners and retired folks living on fixed incomes.
But playing loose and fancy free with the state's coffers has become this Legislature's M.O. Last year, Republicans lost out on $25 million in federal funding to help unemployment benefits because they were too slow to act on the first COVID relief bill.
Then this year, the state was on the brink of losing $70 million per month in federal FoodShare money because of the Republican lawsuit to strike down Tony Evers' health order. Evers had to quickly negotiate with the feds to save that money.
Yes, these Republicans have lowered some taxes, but in the end they've managed to fritter away any real savings.
Dave Zweifel is editor emeritus of The Capital Times. dzweifel@madison.com, 608-252-6410 and on Twitter @DaveZweifel.
Share your opinion on this topic by sending a letter to the editor to tctvoice@madison.com. Include your full name, hometown and phone number. Your name and town will be published. The phone number is for verification purposes only. Please keep your letter to 250 words or less.