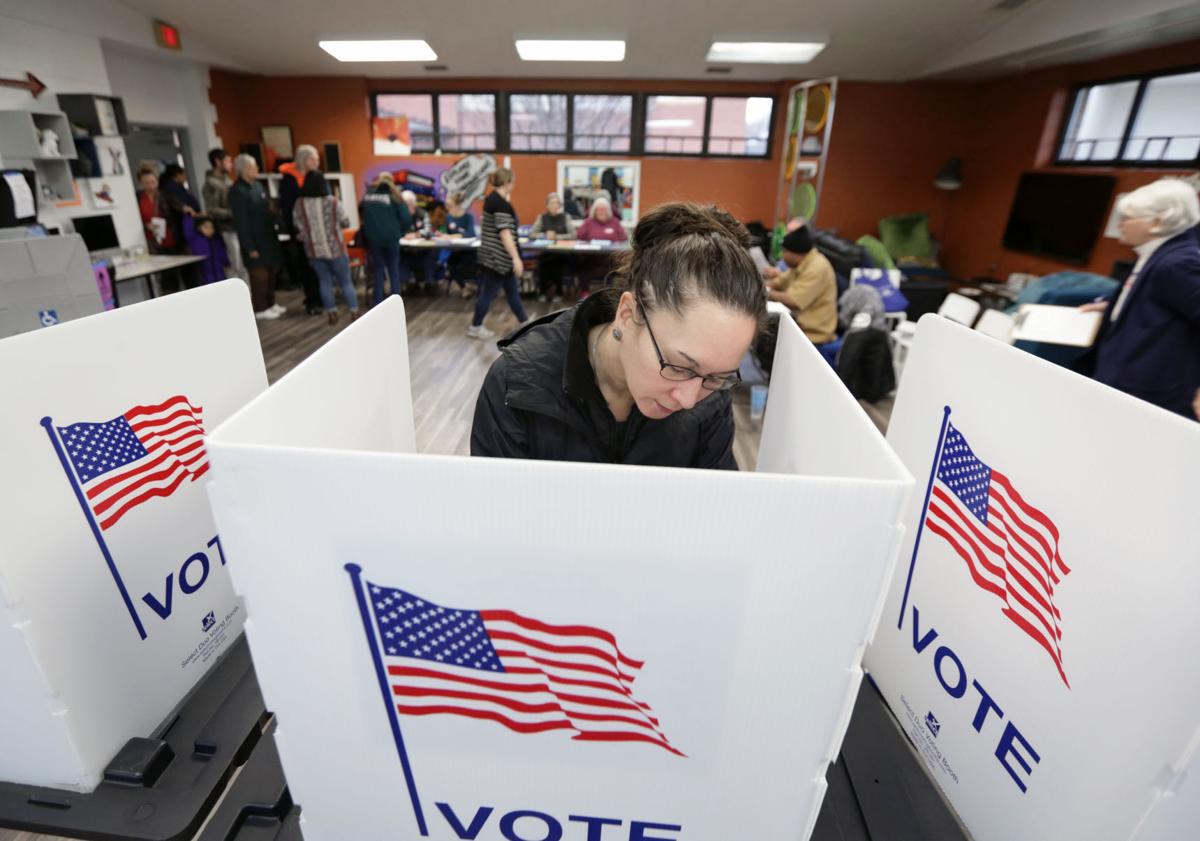 What didn't get much notice in all those election results this week was yet more resounding support to change Wisconsin's partisan redistricting, which has made the state one of the most gerrymandered in the nation.
Voters in 11 more counties, plus three municipalities, overwhelmingly approved the advisory referendums calling for independent, nonpartisan redistricting.
Twenty-eight of the state's 72 counties have now passed the referendums, which are essentially pleas to the state Legislature to change our current, overly partisan system. The latest 11 passed the questions by margins as large as 77.1% to 22.9% in Bayfield County to the lowest of 57.4% to 42.6% in Rusk County.
The other counties that joined in the call this week were Adams, Brown, Crawford, Door, Dunn, Iowa, Jefferson, Kenosha and Waushara. Additionally, the municipalities of Barron (71.1 to 28.9), Land O'Lakes (76.4 to 23.6) and Racine (66.8 to 33.2) joined 16 other municipalities that passed the referendums in previous elections.
Plus, an additional 34 county boards of all political persuasions have passed resolutions calling on the Legislature to change the way we draw political boundaries for legislative and congressional offices.
Still, the Republican-controlled Wisconsin Legislature has refused to even hold a public hearing on bills that have been introduced to create a nonpartisan body to draw new political boundaries following each census.
That's because they like it just the way it is, even if it effectively disenfranchises thousands of voters who are gerrymandered into "safe" districts for their party. The control of political power is worth more to them than the fairness of an election.
We witnessed that again this week as legislative incumbents, despite spirited and well-financed opponents in several districts, had little to worry about. Because of extreme gerrymandering, there virtually isn't a way for opponents to break through.
That was apparent in 2018 when Democrat Tony Evers ousted the GOP's Scott Walker and every other statewide office went to the party. Additionally, the Democrats won 54% of all the votes for state Assembly combined, but Republicans won 63% of the seats.
This Tuesday, the Dems got 49 percent of the legislative vote, but the GOP took 66 percent of the seats. 
Matt Rothschild, the executive director of the Wisconsin Democracy Campaign and a tireless proponent of nonpartisan redistricting, often points out that the Democrats have no one to blame but themselves.
Wisconsin Dems could have solved this problem back in 2009, he notes, when they had the governorship with Jim Doyle, and controlled both the Senate and Assembly. A bill had been introduced to ban gerrymandering, but the Democratic leadership didn't want to pass it. They figured they'd win in 2010.
The opposite happened, of course, as Scott Walker, Robin Vos and Scott Fitzgerald ascended to leadership and, following the 2010 census, hired a powerful law firm and behind closed doors put in place districting maps that cemented their control for the rest of the decade.
Meanwhile, several other states, including Wisconsin's neighbor, Iowa, have created nonpartisan, independent commissions.
Wisconsin's Fair Maps Coalition, which is pushing the local referendums, is amplifying grassroots voices at the polls. The question is, does this Legislature care enough to restore democracy to our elections?
Dave Zweifel is editor emeritus of The Capital Times. dzweifel@madison.com, 608-252-6410 and on Twitter @DaveZweifel.  
Share your opinion on this topic by sending a letter to the editor to tctvoice@madison.com. Include your full name, hometown and phone number. Your name and town will be published. The phone number is for verification purposes only. Please keep your letter to 250 words or less.
Catch the latest in Opinion
Get opinion pieces, letters and editorials sent directly to your inbox weekly!