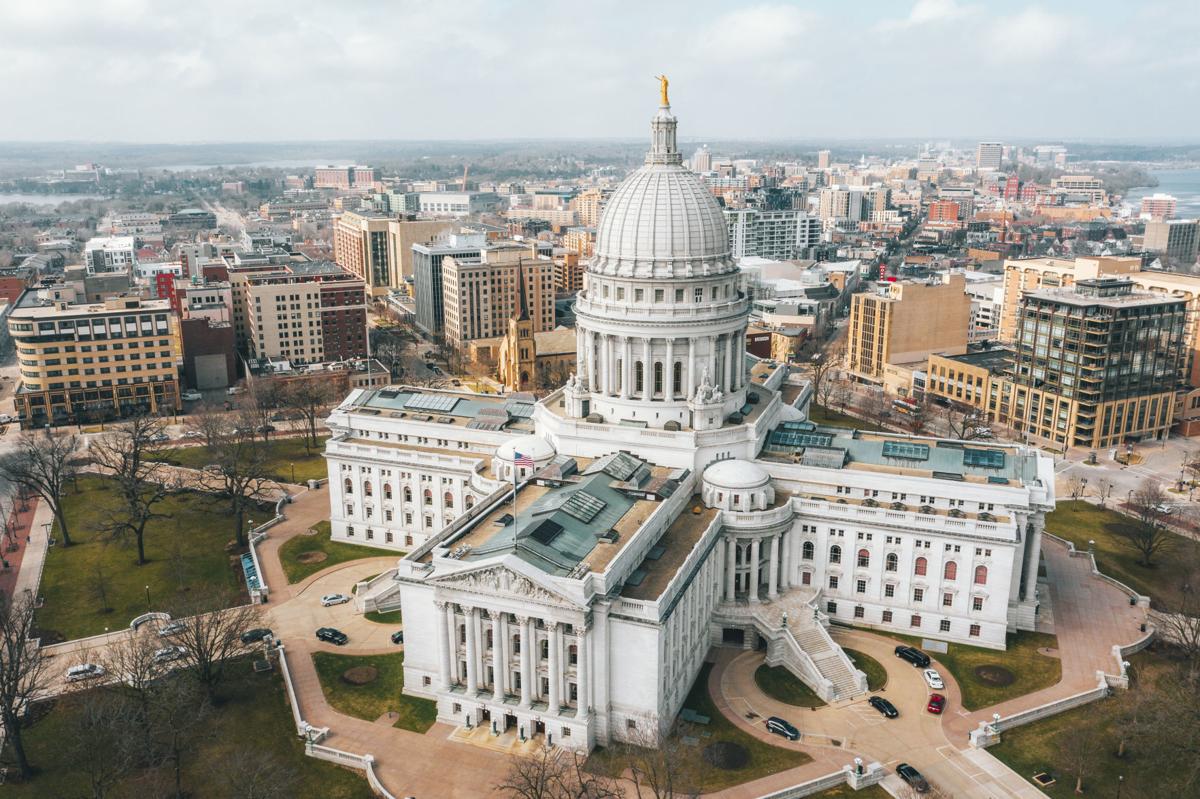 Gov. Tony Evers was far from alone.
His now voided stay-at-home extension to address this unprecedented pandemic was only supported by the health care community, doctors and nurses, police, firefighters, EMTs, nursing home staffs, caretakers at Veterans Administration facilities and last, but not least, 69% of Wisconsin citizens, according to this week's Marquette University Law School poll.
But, his efforts to control the spread of the deadly virus, to ease into a reopening of the state's economy to prevent, as Dr. Anthony Fauci has warned, "an outbreak you can't control," wasn't supported by those who currently hold the power — the GOP-controlled Legislature and its big-money enablers and, of course, their political buddies on the state Supreme Court.
While Evers was successfully balancing the safety of the state's citizenry with the urgent need to reopen Wisconsin's economy, the GOP leadership shifted into political overdrive to condemn every step the governor took, even when he followed the guidance from their great leader, President Donald Trump.
Who would have known that a once-in-a-century health crisis could produce such raw partisanship? Yes, Evers is a Democrat and the Legislature is controlled by Republicans, but one would hope that when thousands of lives are threatened and the safety of thousands of others on the front lines is at stake that there could be some coming together. This isn't, after all, a battle over tax policy or a debate about school aids or the merits of the state budget. It's about life and death.
Instead, we've seen charges of incompetence, the filing of lawsuits, threats of civil disobedience, rampant pettiness, temper tantrums and, well, you've seen and heard them all. Meanwhile, Evers, like other governors, was caught between that pressure and the dire warnings from health experts.
But, even while Wisconsin's efforts were working, that didn't stop the outrage from Republican sycophants. The poster boy was millionaire hedge fund guru and one-time Republican U.S. Senate candidate Eric Hovde. He decided he'd fan the anti-Evers flames by "confronting" the governor through a statewide TV advertising buy featuring himself in his best Clint Eastwood imitation, demanding the governor answer to him. Dirty Harry would've been proud.
Then another millionaire developer, Madison's Terrence Wall, threw a hissy fit on the right-wing Empower Wisconsin website telling Evers, "sorry, buddy, your powers have run out." Arrogant rich guys have a habit of trying to push people around.
And then there was the pettiness. state Sen. Van Wanggaard, an uncompromising Republican from Racine, couldn't help take a cheap shot at Evers after he dialed back restrictions on small businesses, allowing stores like Hallmark to accommodate five customers at a time — "the day after Mother's Day, by the way," snarled the solon.
And the guy who runs RightWisconsin, a website that publishes conservative Republican voices, chastised Evers for urging folks to support their local florists on Mother's Day. He was miffed because people couldn't go inside the floral shop to to pick out a bouquet for mom. Not that people haven't been ordering flowers by phone and through the internet and having them delivered for decades.
Yes, the stay-at-home order, the shutdown of restaurants and bars, the elimination of sports is absolutely terrible and financially devastating to millions. But, we can either suck it up now or face a problem we can't control in the near future.
This was no time to let politics get in the way, but we did.
Dave Zweifel is editor emeritus of The Capital Times. dzweifel@madison.com, 608-252-6410 and on Twitter @DaveZweifel.  
Share your opinion on this topic by sending a letter to the editor to tctvoice@madison.com. Include your full name, hometown and phone number. Your name and town will be published. The phone number is for verification purposes only. Please keep your letter to 250 words or less.
Catch the latest in Opinion
Get opinion pieces, letters and editorials sent directly to your inbox weekly!