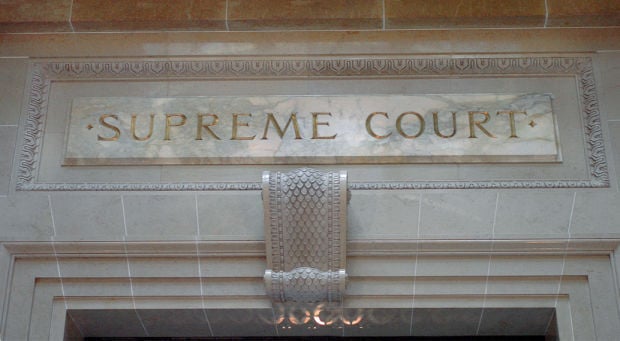 There was a time — believe it or not — when Wisconsin's Supreme Court was held in high regard by the nation's legal fraternity.
Its procedures and administration were national models and its decisions were known for their solid legal foundations. Several of the justices were in high demand to speak at regional and national conferences.
It was innovative, one of the first to open all the state courts to cameras to photographers so the public could have a bird's eye view of just how the judicial system worked. Rather than closing doors, it opened them.
For sure, there were strong disagreements over legal issues. The court had its share of justices considered conservative — George Currie, Horace Wilkie, Bruce Beilfuss — and liberal — Shirley Abrahamson, Nathan Heffernan, Tom Fairchild, Myron Gordon, Ann Walsh Bradley, but moderates, too — Pat Crooks, Janine Geske, E. Harold Hallows.
But, they never wore their political proclivities on their sleeves as is now the case. You wouldn't dare bet on the outcome of a decision in advance, as you surely can now.
That's because many of those who ran for the court were recruited to run because of their demonstrated legal knowledge and reputation for fairness. The justices were elected in truly nonpartisan spring elections. Special interests were kept at bay, campaign spending was modest. What a different time it was.
Those nonpartisan spring elections have become as partisan as any gubernatorial, congressional or presidential contest in the fall.
Much of this change, I submit, came when special interests realized that if they could control the Supreme Court, they wouldn't have to worry so much about the legislative and executive branches where power can change every two or four years. A Supreme Court justice is safe for 10 years.
Wisconsin Manufacturers and Commerce, the state's powerful Republican lobby, saw that years ago when it began recruiting and bankrolling judicial candidates it could safely count on when the chips were down. Before liberals, unions and others woke up, they succeeded in turning the court into the highly partisan institution it has now become. WMC was even allowed to write the high court's recusal rules, allowing justices to participate in decisions regardless of whether one of the parties had made lavish donations to their campaigns.
It didn't hurt that right-wing Scott Walker was governor when two vacancies occurred. When moderate Pat Crooks, who often provided a swing vote on decisions, died in office, he appointed ultra-conservative Rebecca Bradley to serve out his term. She lists as her role models U.S. Supreme Court Justices Samuel Alito and Clarence Thomas. While a student at Marquette, she frequently wrote columns and letters to the student paper deploring gays as "degenerates" and blasted abortion choice advocates as "murderers." Regardless of her intemperate views, Bradley went on as an incumbent to win a 10-year term in 2016.
(The Walker-WMC strategy didn't work as well last month when another right-winger he had appointed to fill out retired Justice David Prosser's term, Daniel Kelly, who had long advocated government shouldn't aid the poor, was defeated by liberal Jill Karofsky in yet another highly partisan race.)
Rebecca Bradley, of course, is the justice who last week called Gov. Tony Evers' stay-at-home orders to fight the coronavirus pandemic "tyranny" and then implied that if he had the power to issue such orders he could force people into internment camps like the U.S. shamefully did with Japanese Americans at the start of World War II.
I just wish two of my late friends, longtime chief of staff to Bob Kastenmeier Kaz Oshiki, and longtime Madison advocate for the elderly, Paul Kusuda, both victims of the internment, would have been around to hear that one.
Coupled with Chief Justice Patience Roggensack's comment that the COVID-19 outbreak in Green Bay wasn't among the "regular people" in Brown County, but just the workers at the meatpacking plants, our high court was once again in the national news — although, none of it complimentary.
I'm afraid, though, that that's just what we deserve for putting partisan ideologues on a court that was once a great deliberative institution.
Dave Zweifel is editor emeritus of The Capital Times. dzweifel@madison.com, 608-252-6410 and on Twitter @DaveZweifel.  
Share your opinion on this topic by sending a letter to the editor to tctvoice@madison.com. Include your full name, hometown and phone number. Your name and town will be published. The phone number is for verification purposes only. Please keep your letter to 250 words or less.
Catch the latest in Opinion
Get opinion pieces, letters and editorials sent directly to your inbox weekly!