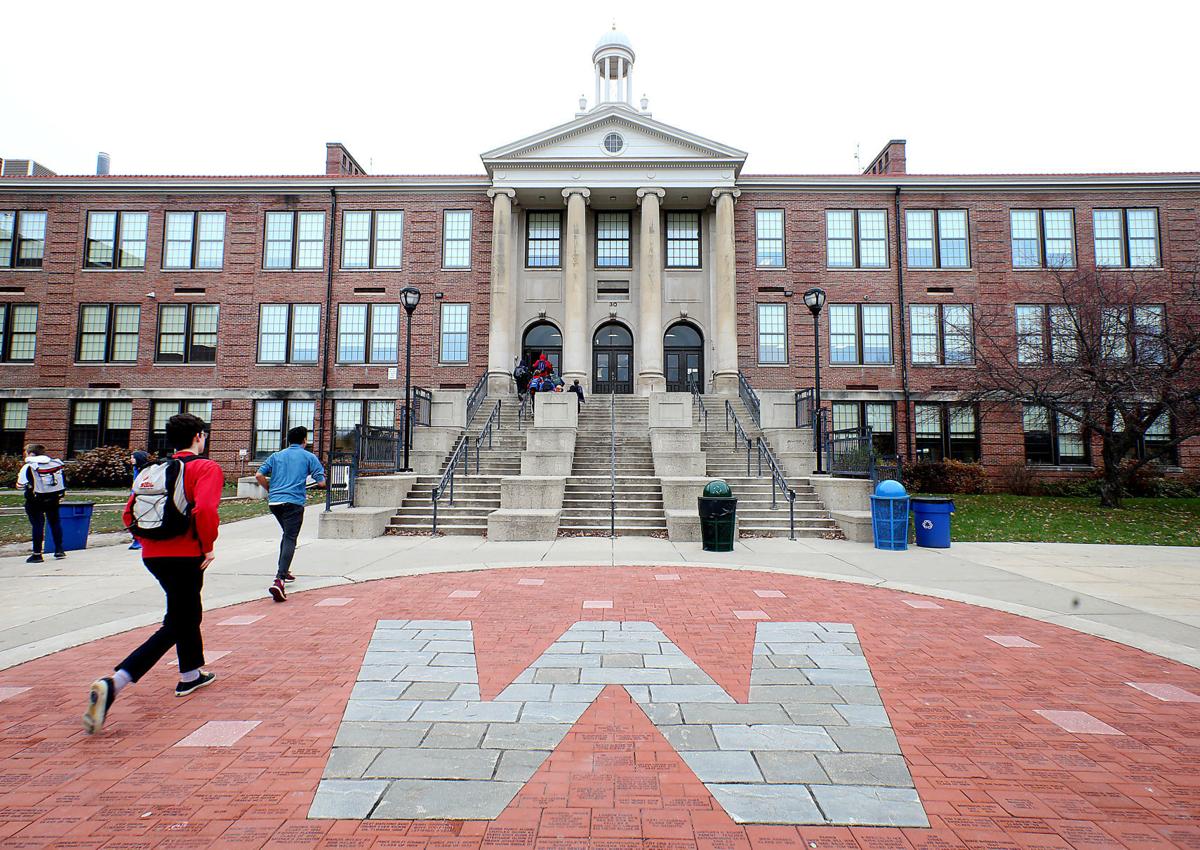 Doesn't it seem a bit unseemly for the right-wing Wisconsin Institute for Law and Liberty to be lecturing Madison West High School about race?
The Milwaukee-based nonprofit law firm that enjoys huge tax-deductible contributions from some of the biggest conservative players in the state fired off another of its missives earlier this week aimed at Madison's school district. This one was to threaten a lawsuit over West High inviting parents to attend one of two Zoom meetings to discuss the Dereck Chauvin verdict — one for whites and one for parents of color.
In a letter to Superintendent Carlton Jenkins, WILL's deputy counsel warned that his litigious organization, which some say is now the leading advocate for Wisconsin conservative causes, would sue if Jenkins didn't stop these separate meetings and declare that racism and segregation have no place in the Madison Metropolitan School District.
The email from West High officials to the parents was indeed a dumb idea. West Principal Karen Boran said it was poorly worded and apologized. The intent, she said, was to provide supportive places for people who shared identities to come together to discuss the topic of police brutality against people of color.
Aside from the fact that WILL seems to pay particular attention to Madison — it obviously plays well with its donor base to frequently jab "liberal" Madison — the organization should be in no position to talk.
No one has done a better job of promoting and defending the conservative causes and initiatives that have contributed to injustices in Wisconsin — everything from fighting workers' protection rules to making it more difficult for certain Wisconsin citizens to vote.
It did lose one of its major crusades this year when the state Supreme Court surprisingly decided against WILL's year-long effort to force the Wisconsin Elections Commission to purge the state's voting rolls of nearly 200,000 people whose addresses may have been out of date.
WILL, after all, has helped elect a conservative majority on the court, which in turn helps it win cases that, thanks to its generous donors, it has the financial ability to appeal all the way to the high court. Only this time one of the conservatives, Justice Brian Hagedorn, turned the tables, declaring that the Elections Commission couldn't purge the lists.
It doesn't go without notice, however, that a Yale University study has shown that minority voters are more than twice as likely as white voters to be erroneously reported as having moved.
Then earlier this month, WILL launched a suit against the Wisconsin Higher Education Aids Board, claiming that its minority grant program, in effect since 1985, is illegal. The program targets financial aid at students who are Black, Hispanic, Native American and immigrants or descendants of immigrants from Laos, Vietnam or Cambodia following the end of the Vietnam War in 1975.
The grants range between $250 and $2,500 in aid to attend Wisconsin's technical colleges, private universities and tribal colleges. The UW System has a similar program. But, WILL's suit, filed in Jefferson County, wants it either stopped or offered to everyone, regardless of ethnicity or color. It's similar to suits filed by conservatives against affirmative action over the years.
And let's not forget WILL's role in one of the most insidious injustices of all, the gerrymandered political districts for which Wisconsin Republicans are so famous. Wisconsin's gerrymandering has effectively worked against equal representation for urban areas and their higher-than-average minority populations. Knowing that the legislative Republican majority may be thwarted by Gov. Tony Evers this fall in once again drawing corrupt maps, WILL is behind a scheme to get the state Supreme Court, instead of the federal courts, to draw the maps.
That may be dead in the water, fortunately, since then-Chief Justice Patience Roggensack told WILL's founder Rick Esenberg, who was arguing to get the court to take jurisdiction, that the court has plenty to do without getting into the business of drawing maps.
The question remains, though, who is a greater threat to a more equal Wisconsin — Madison West High and its separate meetings, or WILL's unyielding efforts to protect a status quo that has failed so many?
Dave Zweifel is editor emeritus of The Capital Times. dzweifel@madison.com, 608-252-6410 and on Twitter @DaveZweifel.
Share your opinion on this topic by sending a letter to the editor to tctvoice@madison.com. Include your full name, hometown and phone number. Your name and town will be published. The phone number is for verification purposes only. Please keep your letter to 250 words or less.